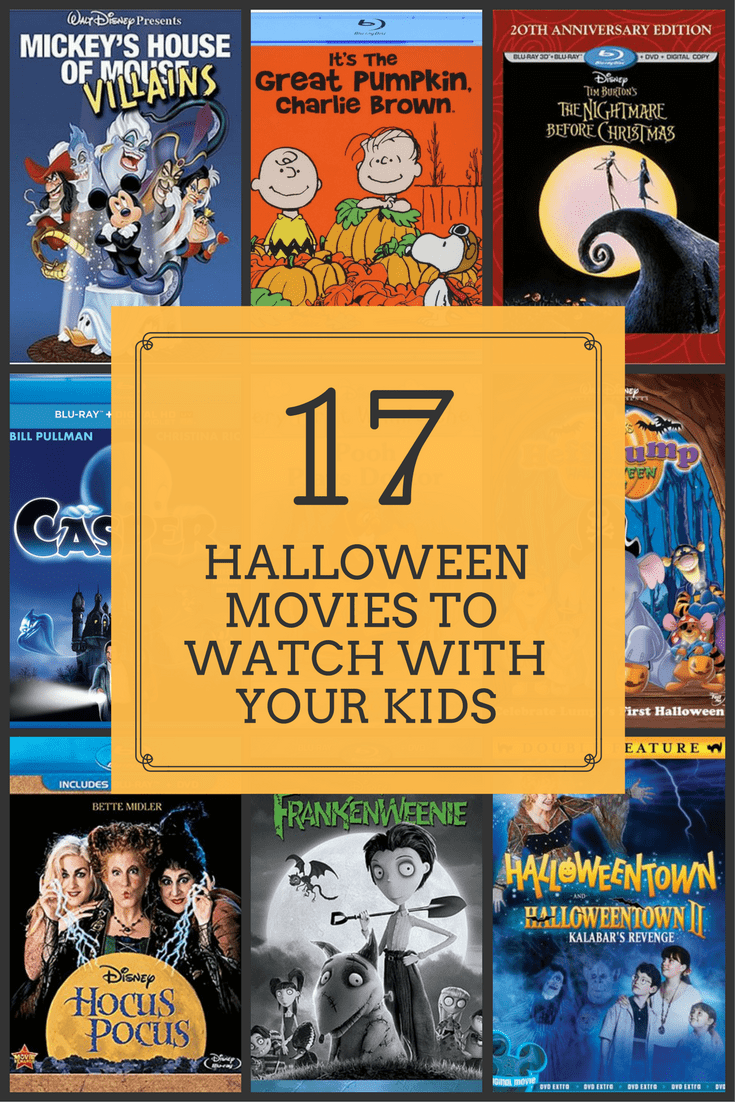 In our house, there really doesn't seem to be a better way to countdown to a holiday than watching holiday-themed movies. Halloween is definitely on that theme list! Chris and I loved making some popcorn, hot apple cider, and watching a scary movie together…but that kinda changed when Wendy was born. Somehow I don't think watching the original Chucky movie with Wendy would be in the top parenting ideas of the year. So we had to start finding movies that were kid-friendly for Halloween countdowns.
Now since I'm a child at heart, that wasn't difficult to do at all. While I don't mind watching some horror flicks, I much rather prefer kid-friendly, not-so-scary movies. So alas, I compiled a list of 17 Halloween-ish movies that you'll be able to watch with your kids. I've watched all of these with Wendy, and since she seemed interested and didn't scream her head off, I'm going to assume she approves of this list. So on with the list, as I assume you want to get straight down to counting down to the most hauntiful day of the year.

Casper
This one is one of my favourites. A willowed afterlife therapist and his daughter move into a known haunted house in an attempt to get the ghosts to move on/crossover. What his daughter, Kat, finds is one the friendliest ghosts, who she befriends…but his three uncles are a group of jerks. It's such a cute and funny movie, with a great message at the end.
Ernest Scared Stupid
If you've ever watched any of the Ernest movies, you know how stupidly funny they can be. This is no different. During a storytelling, Ernest accidentally releases troll during the Halloween season that turns the neighbour kids to little wooden statues as he harvests power to grow more trolls. It's pretty crazy and funny. Just BEWARE: The trolls are kinda freaky looking, so if your little one scares easily do not watch this one.
Frankenweenie
Young Victor conducts a science experiment to bring his beloved dog Sparky back to life, only to face unintended, sometimes monstrous, consequences. It's adorable and cute, the animation is on the darker side, but it's perfect for Halloween.
E.T.
I'm ashamed to admit that I had never watched E.T. from beginning to end until last year. I know, so bad but once I watched it, oh my gawd! SO GOOD. A troubled child summons the courage to help a friendly alien escape Earth and return to his homeworld. Also, look out for any Star Wars references.

Hocus Pocus
You can't talk about Halloween without talking about Hocus Pocus. Disney created a classic when this one was released. It has such a following and for good reason. After three centuries, three witch sisters are resurrected in Salem, Massachusetts on Halloween night, and it is up to two teenagers, a young girl, and an immortal cat to put an end to their reign of terror once and for all. It's pretty funny and Bette Midler's rendition of I Put a Spell on You will be stuck in your head all night.
Harry Potter and The Sorcerer's Stone
Rescued from the outrageous neglect of his aunt and uncle, a young boy with a great destiny proves his worth while attending Hogwarts School of Witchcraft and Wizardry. This is just the first movies in a series of Harry Potter films. I recommend all of them but for Halloween, this one will do the trick for a quick fix.
The Nightmare Before Christmas
This is Halloween, Halloween, Halloween. Jack Skellington, king of Halloween Town, discovers Christmas Town, but his attempts to bring Christmas to his home cause confusion. This is a Tim Burton classic animation film, so it's a little dark but worth the watch.
The Addams Family
I recommend the 1991 version of The Addams Family. Con artists plan to fleece an eccentric family using an accomplice who claims to be their long-lost uncle. It's a feel-good family movie.

It's The Great Pumpkin, Charlie Brown
The Peanuts gang celebrates Halloween while Linus waits for the Great Pumpkin. Classic peanuts cartoon. I personally have to watch this one every season, especially when I'm making pumpkin pies.
Scared Shrekless
Shrek gets in the Halloween spirit by challenging his fairytale friends to come up with scary stories for a contest. But the gang learn that they'll have to spend the night in Lord Farquaad's haunted castle before the winner is named.
Scooby-Doo & the Ghoul School
Scooby-Doo and the gang visited a haunted school. After the girls are kidnapped, it's up to Scooby and the gang to save them. This is one that I've been watching since I was a kid and it's just cute and funny.
The Adventures of Ichabod and Mr. Toad
The Legend of Sleepy Hollow: Retelling of Washington Irving's story set in a tiny New England town. Ichabod Crane, the new schoolmaster, falls for the town beauty, Katrina Van Tassel, and the town Bully Brom Bones decides that he is a little too successful and needs "convincing" that Katrina is not for him. Think headless horseman and Bing Crosby.
Halloweentown
On her 13th birthday, Marnie learns she's a witch, discovers a secret portal, and is transported to Halloweentown — a magical place where ghosts and ghouls, witches and werewolves live apart from the human world. But she soon finds herself battling wicked warlocks, evil curses, and endless surprise.
Tower of Terror
Disney Channel movie based on the ride Twilight Tower of Terror. A disgraced reporter investigates an abandoned luxury hotel where five people mysteriously disappeared sixty years earlier. I really enjoy this one a lot. It's kinda quirky and corny, so it's definitely kid-friendly.
Mickey's House of Villains
In this House of Mouse original movie, it's Halloween and all the worst villains are ready to take over the House the Mouse. Villains such as Jafar, Captain Hook, Ursula, Hades, Cruella and many other villains take over the House of Mouse and it's up to Mickey, Goofy and Donald to take back the House of Mouse.
Pooh's Heffalump Halloween Movie
It's a hilariously haunted Halloween in the Hundred Acre Wood, and Roo's best new pal, Lumpy, is excited to trick-or-treat for the first time. That is until Tigger warns them about the dreaded Gobloon who'll turn you into a jaggedy lantern if he catches you. But if they catch the Gobloon before it catches them, they get to make a wish. When Pooh eats all the Halloween candy, Lumpy and Roo decide to be "brave together, brave forever and catch the Gobloon. Celebrate the bumpity and spookable Halloween season with Pooh and his pals in their first Halloween-themed film in eight years. Perfect for your very young little ones.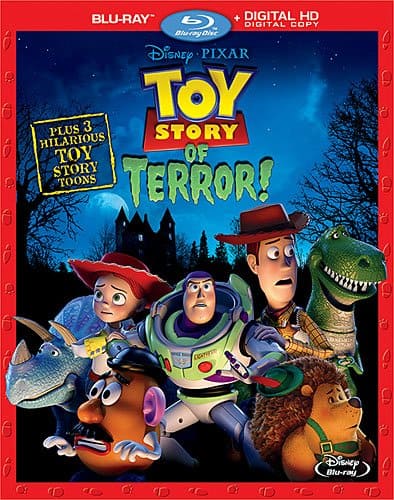 Toy Story of Terror
Woody and the gang are held up at a roadside motel and members of the group start to disappear from everywhere. Woody and the gang set about getting to the bottom of the mystery.
So I want to hear from you now. How do you countdown to Halloween? Are there any kid-friendly Halloween movies that you watch with your family?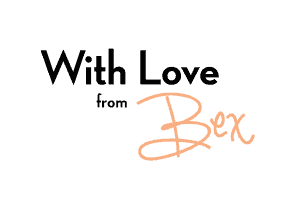 *This post also contains affiliate links. Meaning that if you click on the link and make a purchase I make a small commission. This doesn't increase your cost or change your experience at all. All thoughts and opinions below are my own.*
Check out other kid-friendly things