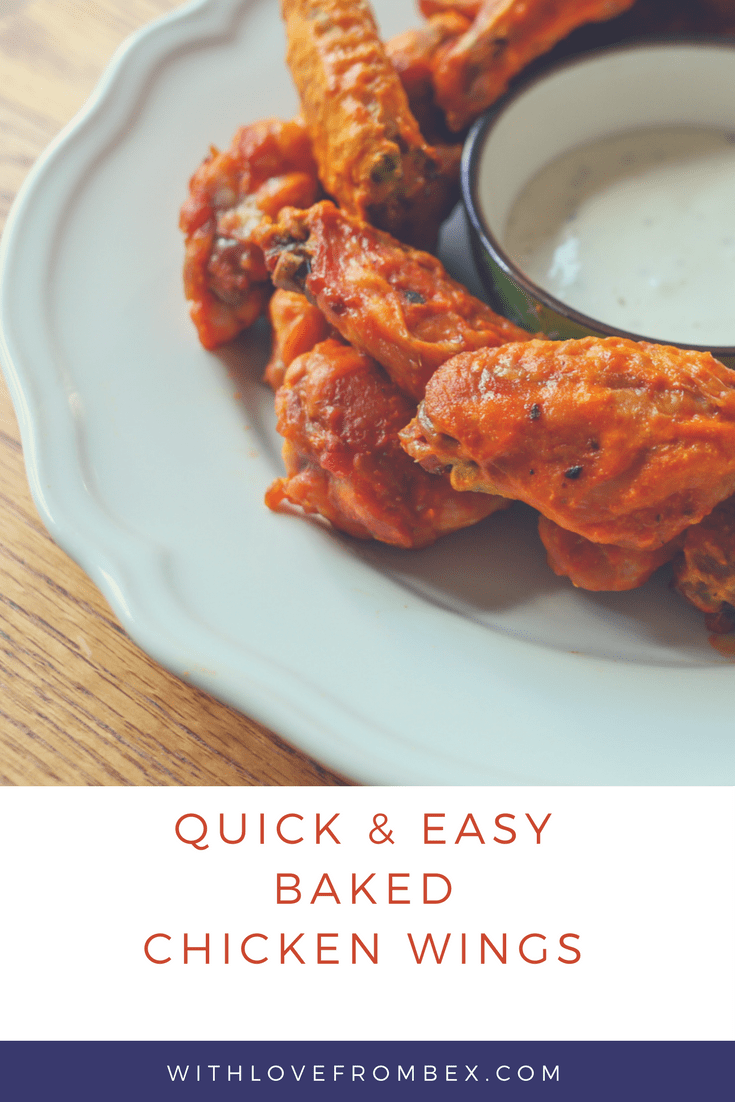 In our house, wings are a good go-to dinner idea because they are quick and not that formal. Plus if we're watching a movie, or just hanging around on the deck, these are great. Plus they aren't really big for you. They aren't fried and coated in breading. So in my mind, they are pretty healthy.

Super Easy & Tasty Chicken Wings
Author: Bex
Recipe type: Appetizer
Ingredients
1 lbs of wings, with skin
2 tbsp coconut oil, melted
salt and pepper to tasting
For sauce
¼ cup Franks Red Hot Sauce
1 tbsp mustard
Instructions
Preheat oven to 400 degrees F. Line a baking sheet with parchment paper.
Combine coconut oil and wings, coating the wings evenly. Add salt and pepper.
Arrange the wings on baking sheet and bake for 40 minutes, turn the wings and bake for another 15 minutes.
Remove from oven, let cool slightly.
Place wings in a large bowl, add sauce ingredients and mix.
What are you cooking up for dinner tonight?