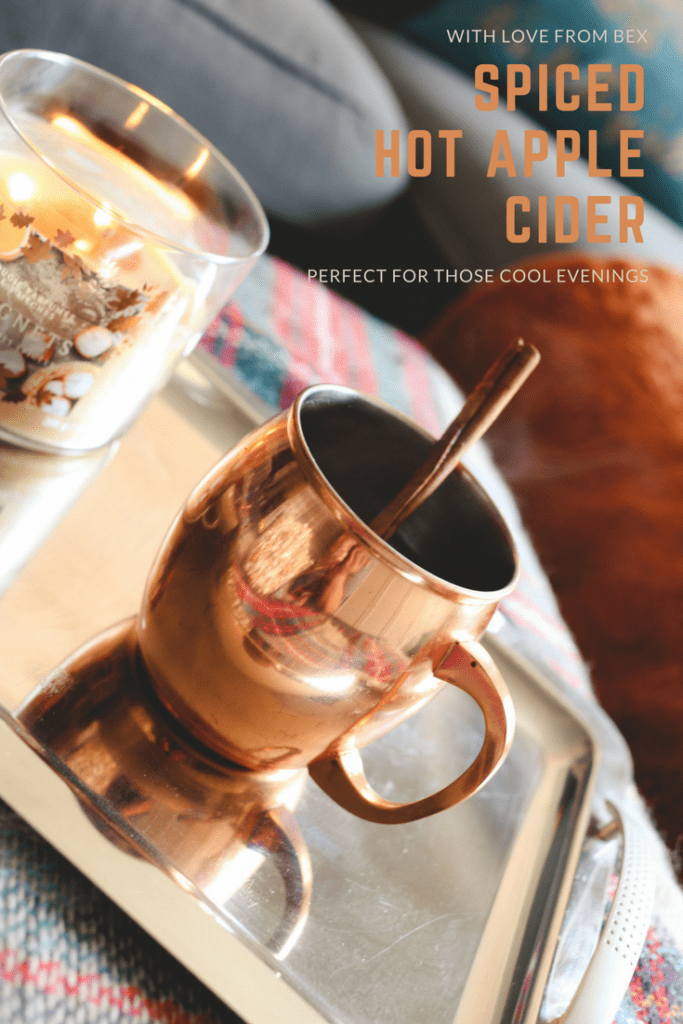 I can't believe it's October already. This year is flying and I mean flying. I feel like it was just yesterday that we brought Wendy home from the hospital and were trying to figure out this whole mom thing…still working it. As I work on that, I've noticed that the days have now become cooler and I'm ready to cozy my way into my blanket with a hot drink. Since Chris loves juices, I figured why not make a hot apple cider with spices.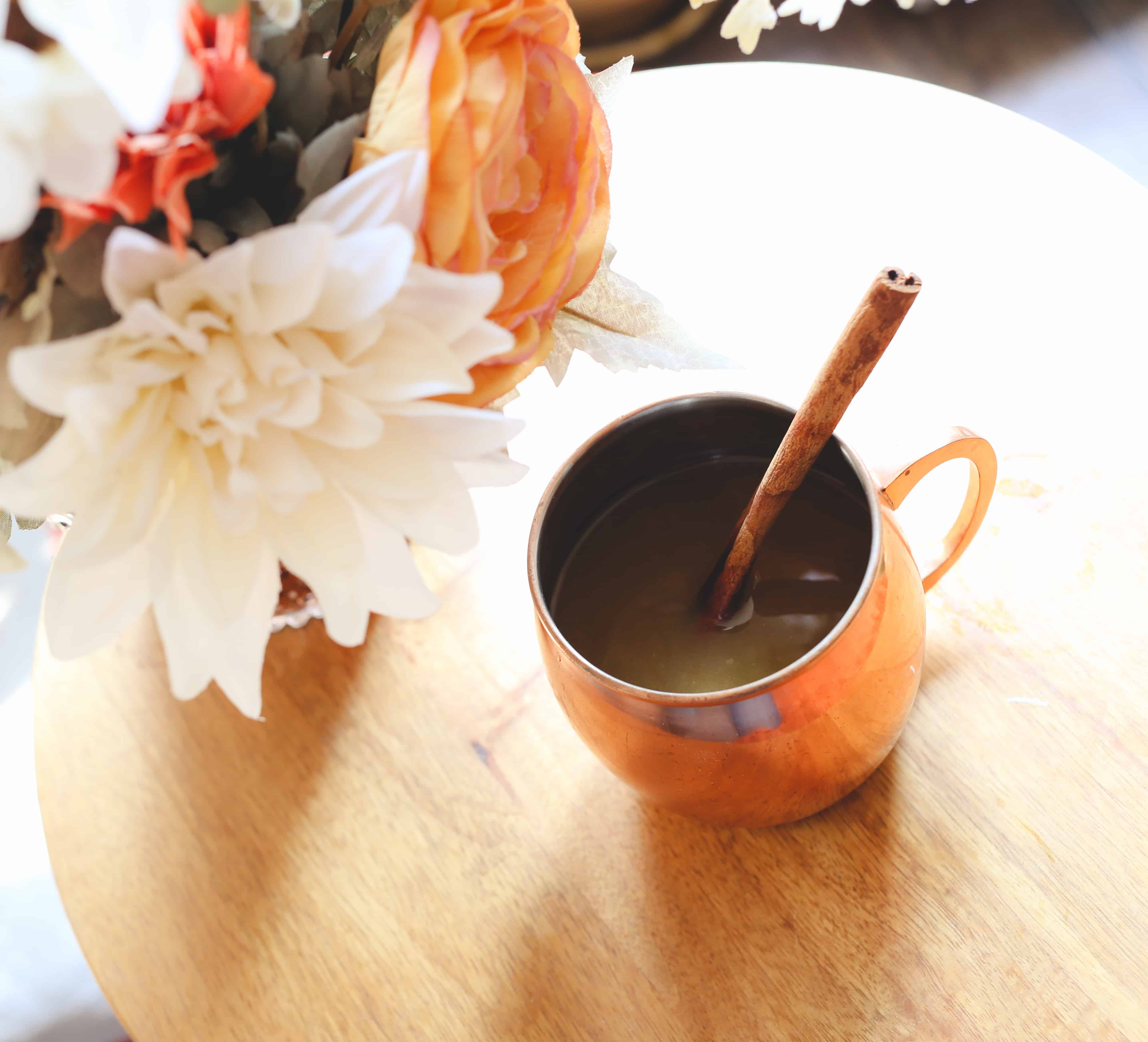 I had purchased a litre of President's Choice Apple Cider and knew that it would be a great start. I poured a half litre into a medium-sized pot. I added in some cinnamon sticks, a few anise stars, cloves, orange peels, juice from an orange, and some nutmeg. Then I brought it to a simmer for 20 minutes. I really wanted all the flavours to come together.
And boy did these flavours really come together. I took a sip and absolutely loved it! ALSO fun tip, don't drink hot liquids from a copper mug…it looks pretty in pictures but it will burn your finger, your lips, your tongue…don't do it….trust me….

It's fall! So make a mug of spiced hot apple cider
Author: Bex
Recipe type: Drinks
Prep time:
Cook time:
Total time:
Serves: 8 cups
Ingredients
8 cups of apple cider
3 cinnamon sticks
4 star anise
1 orange, medium-sized, juiced and peeled
3 tsp nutmeg
3 cloves, whole
Instructions
Combine all the ingredients in a pot
Bring to a boil for 1 minute, then reduce to a simmer
Let simmer for 20 minutes
Remove from burner, let cool slightly and pour into non-metal mugs
[Optional] Serve with long cinnamons for stirring
What hot drinks are you enjoying this season to keep you warm? Post photos on 
Instagram
 and tag me @withlovefrombex in them!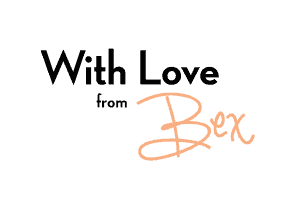 For more great fall recipes check these out!