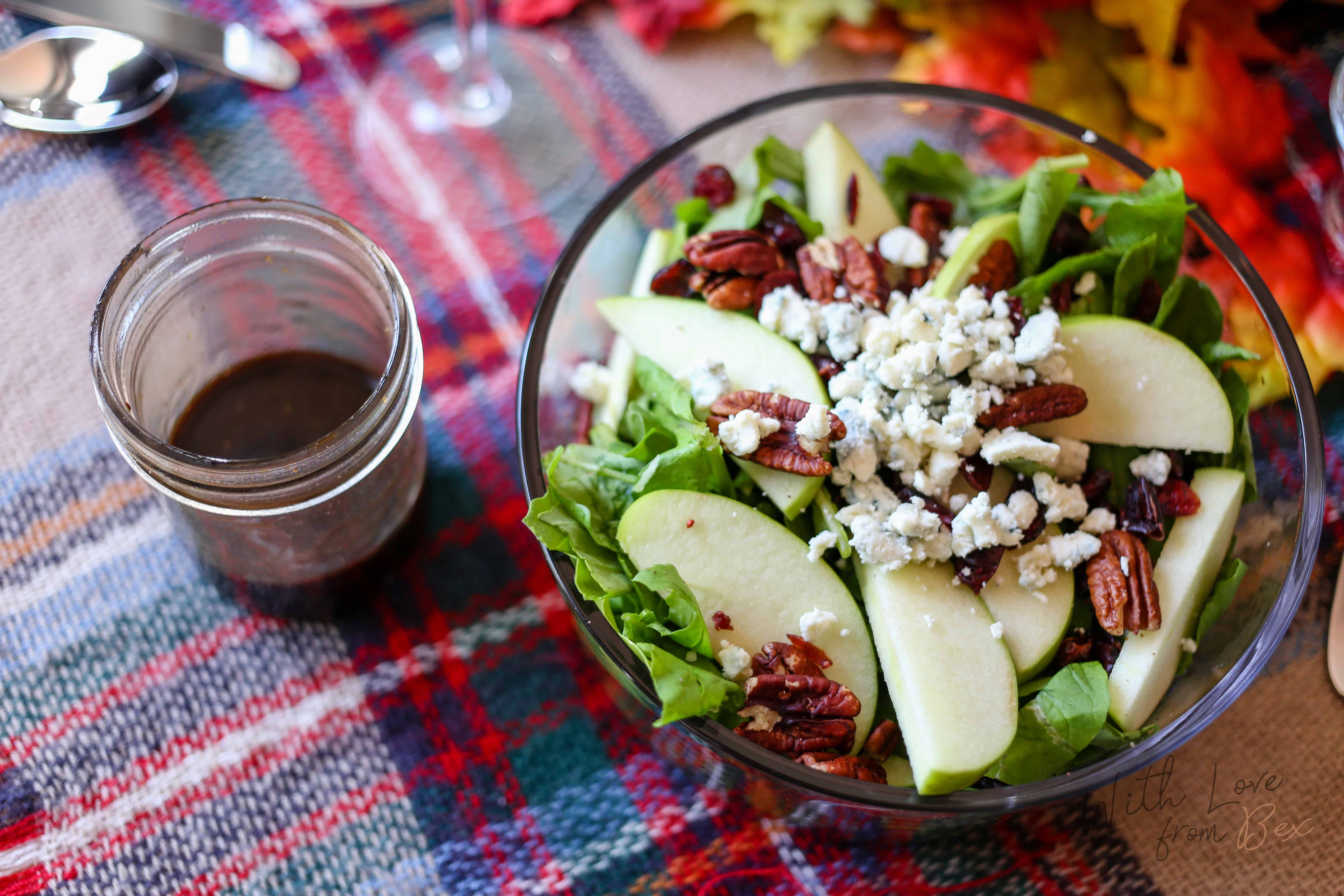 This is the ultimate fall salad. It has so many wonderful flavours that remind me of the cool weather. I love making it during the season, especially for big holiday feasts. Chris and I love it and he's constantly bugging me to make it every few days. He says his favourite part of the salad is the Honey Balsamic dressing that I make, I think the whole darn salad is good.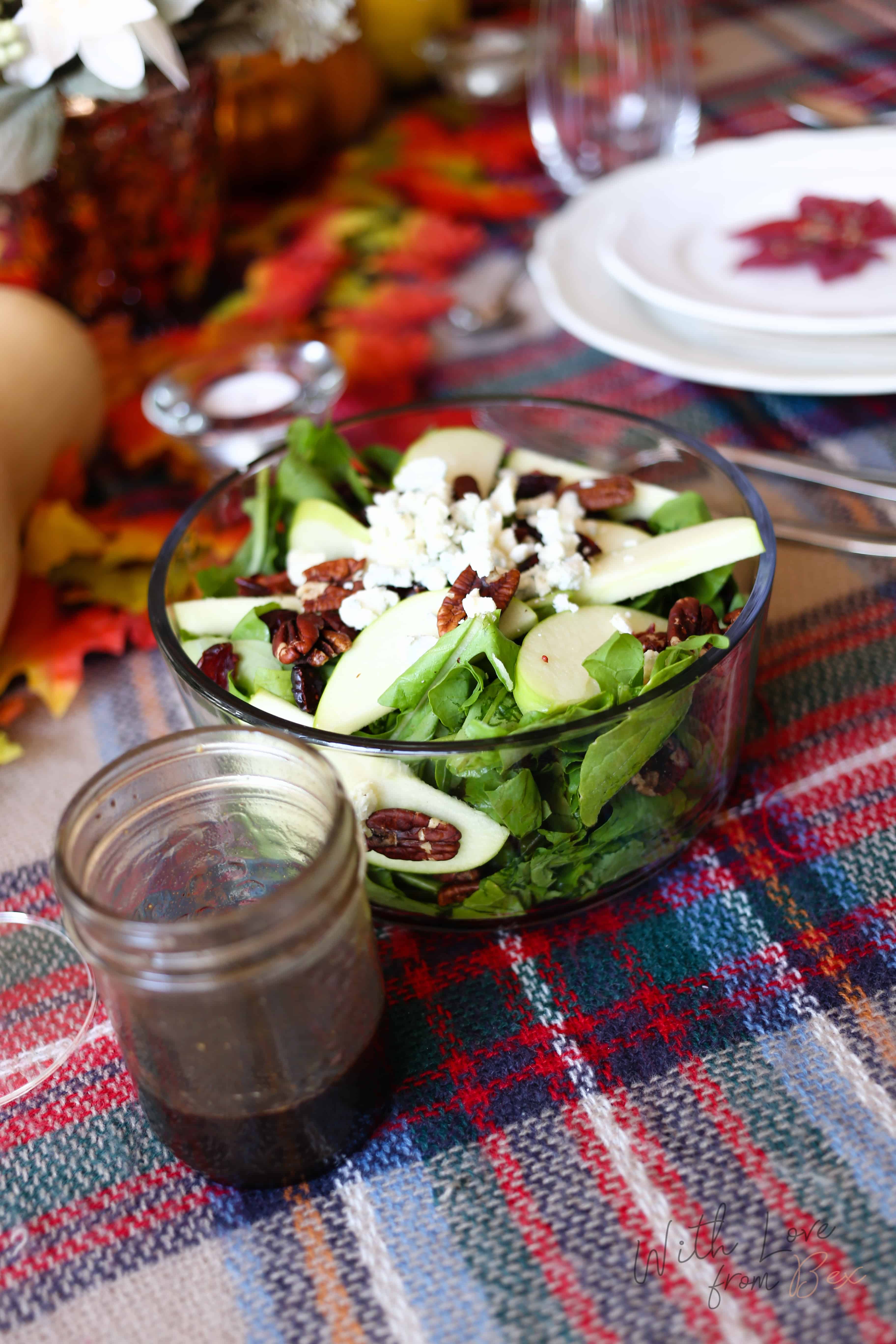 This is also the perfect salad for Thanksgiving AND Christmas dinner. I serve it up each year, and there's never anything leftover. The strong taste of blue cheese pairs nicely with the sweetness of the pecans and the dressing. You'll want to make this salad over and over.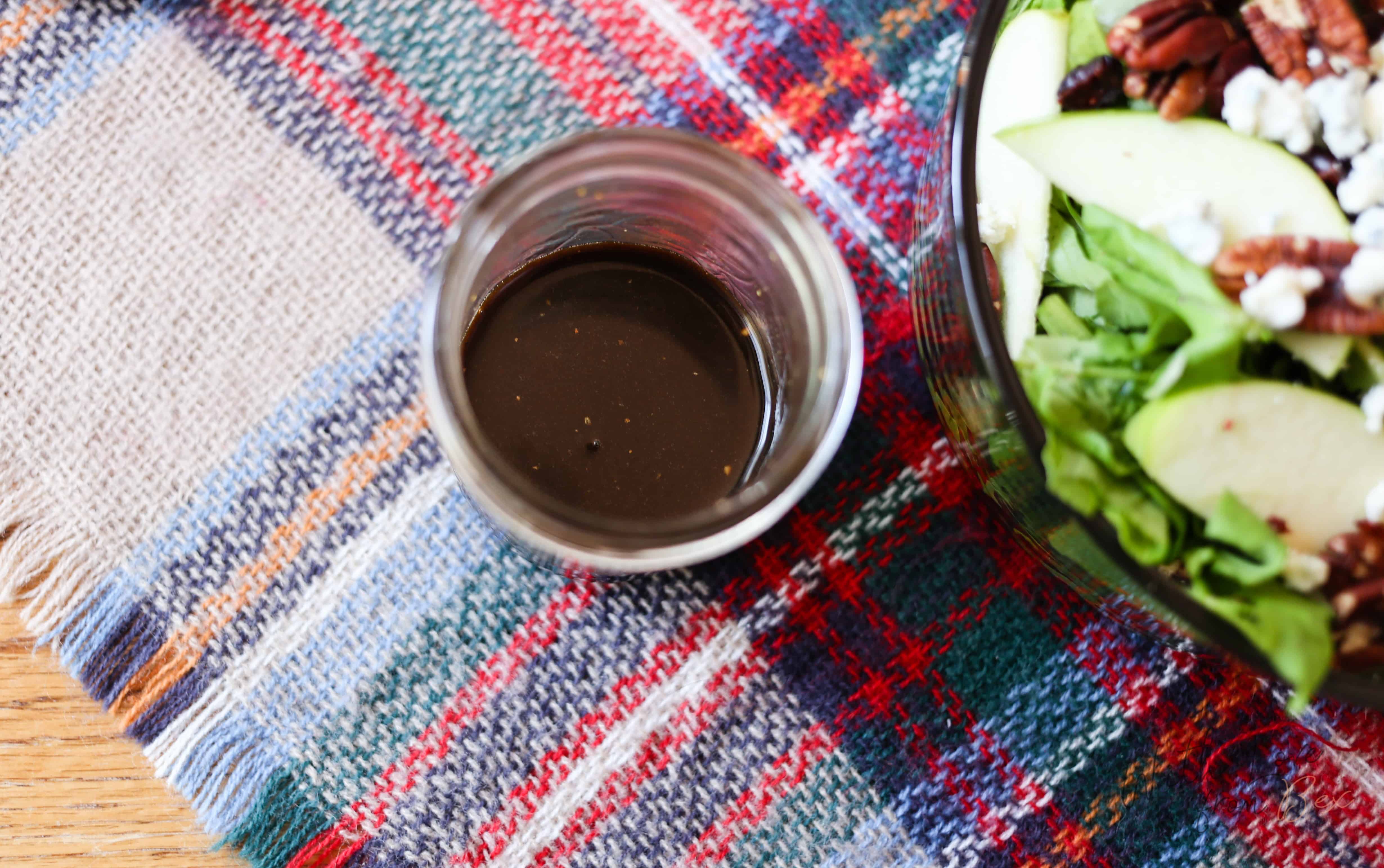 My recipe for the dressing makes one cups worth. You won't use it all on one salad, so use what you need and refrigerate the rest. I mix everything in a small mason jar, so I can easily just put a lid on it and pop it the fridge.
For the dressing you'll need:
1 cup Balsamic Vinegar
1 tbsp Dijon mustard
1 1/2 tbsp liquid honey
1 tsp of ground black pepper, or more
Combine all the ingredients in a mason jar, seal and shake until it's all combined. Then put it aside and make your salad. Then drizzle your dressing over the salad and mix.

Apple & Pecan Salad with blue cheese
Author: Bex
Recipe type: Appetizer
Serves: 8
Ingredients
4 cups of arugula
1-2 granny smith apples, cored and sliced
½ cup dried cranberries
½ cup pecans, chopped
¼ cup blue cheese, crumbled
Instructions
Put the arugula in a bowl
Place the rest of the ingredients into the bowl
Drizzle with Honey Balsamic dressing
Serve
Let me know how you like your salad down below! I would love to see what you're serving. So post a photo on
Instagram
 and tag me (@withlovefrombex). If you're looking for more fall inspired recipes, or you're planning your
Thanksgiving feast
, check out my other fall recipes.
Happy Thanksgiving!