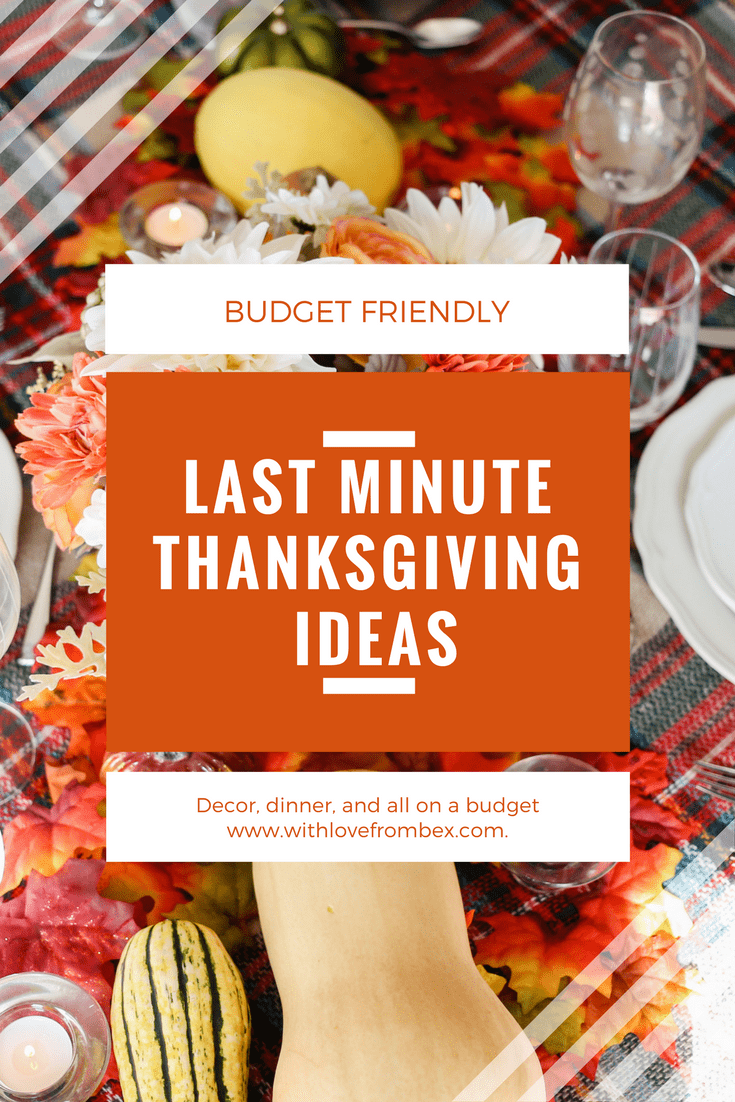 So I kinda sorta maybe forgot that Thanksgiving is this weekend. Bad Canadian….also busy mama. Between appointments, chasing after Wendy, and just tiredness, I've really been dragging behind on my organization….my poor Erin Condren LifePlanner is gathering dust right now….
Forgetting about a major holiday is rather new to me, I love Thanksgiving and fall so I couldn't just skip over it without at least trying to put together a small dinner for my family. So when Chris drove past a Real Canadian Superstore and saw an ad for a free ham, I made him jump on that! Not that it took much convincing. So with a 10.5 lbs ham, I had to figure out some of the other details quickly.
I literally decided we would have Thanksgiving dinner at 9 am, quickly went through the stuff I had at home, bought groceries, and started cooking at 1 pm. Dinner was scheduled for 6 pm and I'm happy to say I pulled it all off, on a budget.
DECOR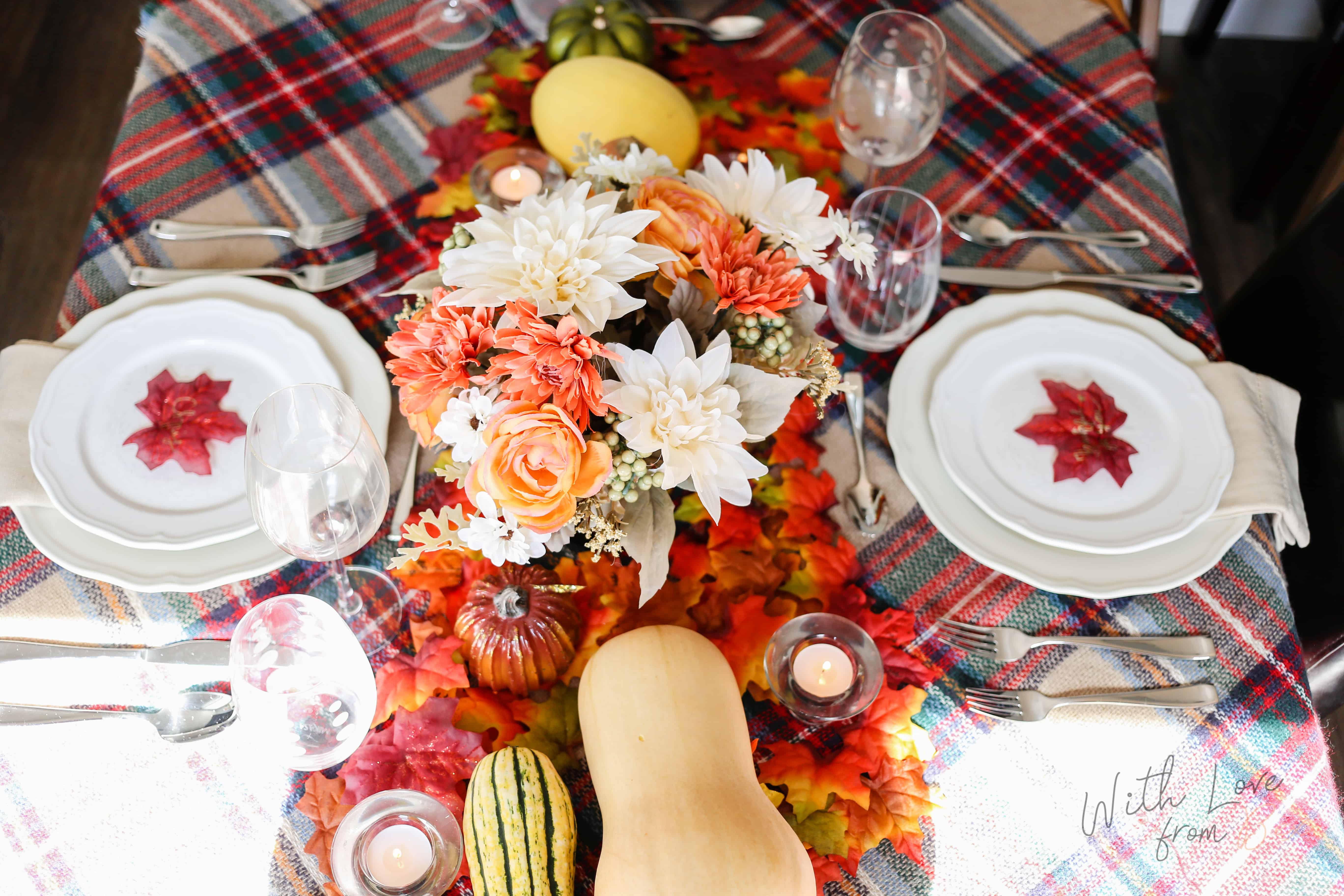 I didn't have a table skirt or runner that I liked in my drawers, then I noticed my ModCloth blanket that I received in last fall's FabFitFun subscription box hanging in my closet. I love the fall colours and just knew it would work perfectly for my table setting. Then I pulled out some of the squashes I had on my kitchen counter and IKEA tealights that I had leftover from our wedding.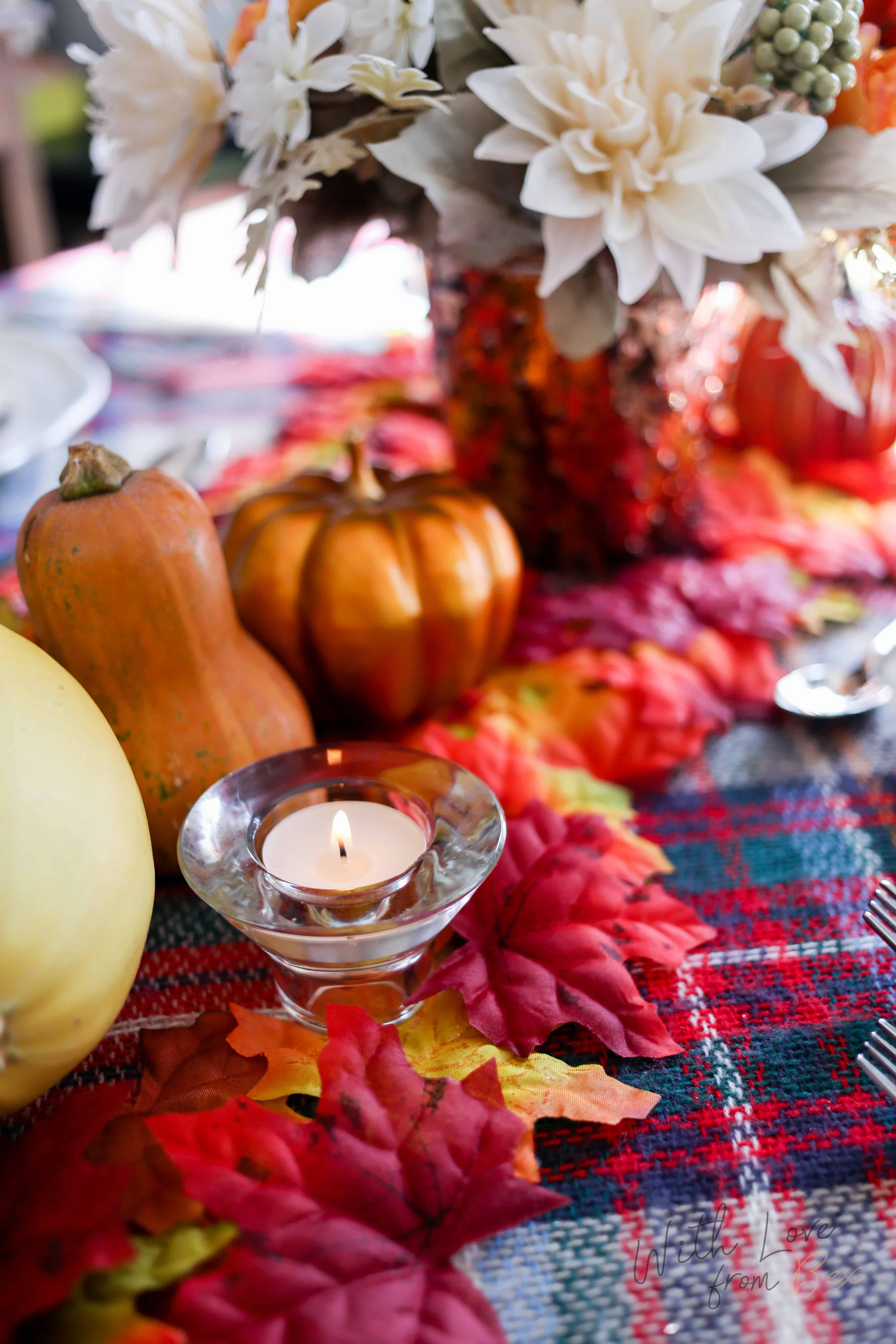 For the centrepiece I used fall flowers that I bought at Michaels and cut the stems and put them in a vase I found at a local thrift store. Then used leaves and faux pumpkins from The Dollar Tree to add I like more interesting details.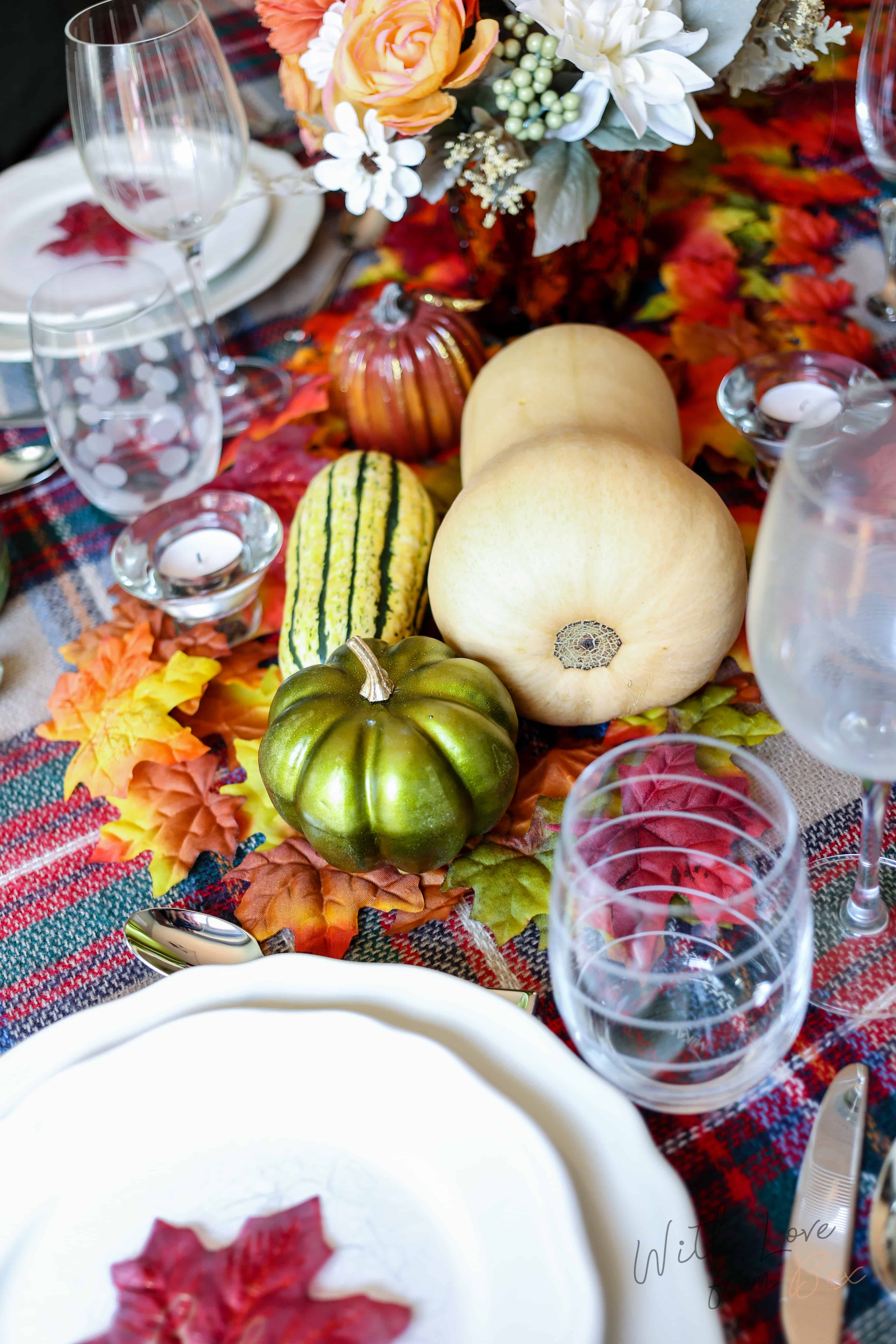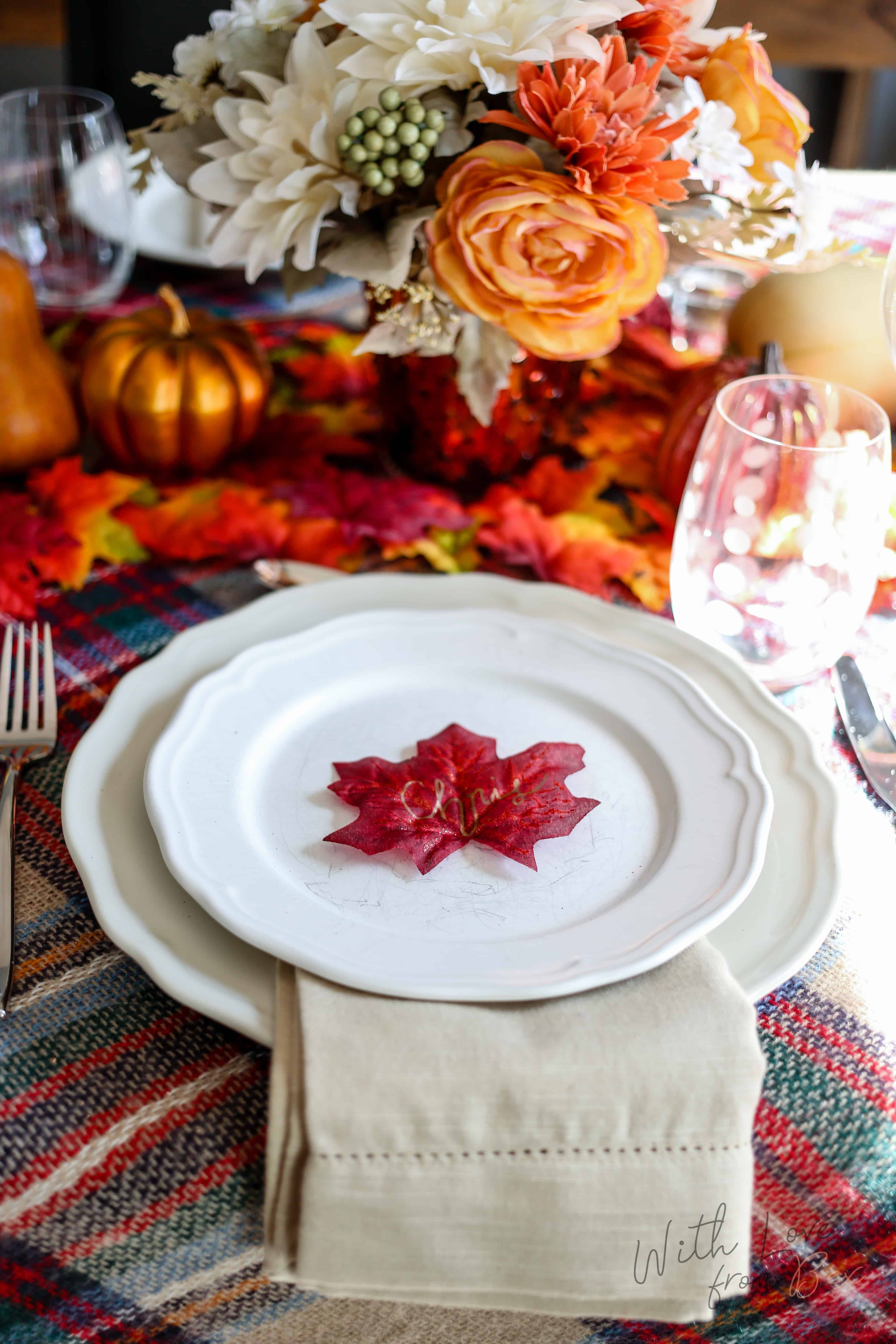 So for the place setting, I wanted to create something simple, since the rest of the decor on the table was bright and colourful. The plates are actually our everyday dinnerware from Ikea and I used glittered leaves to as name cards for everyone. I used a metallic gold marker to write out the names.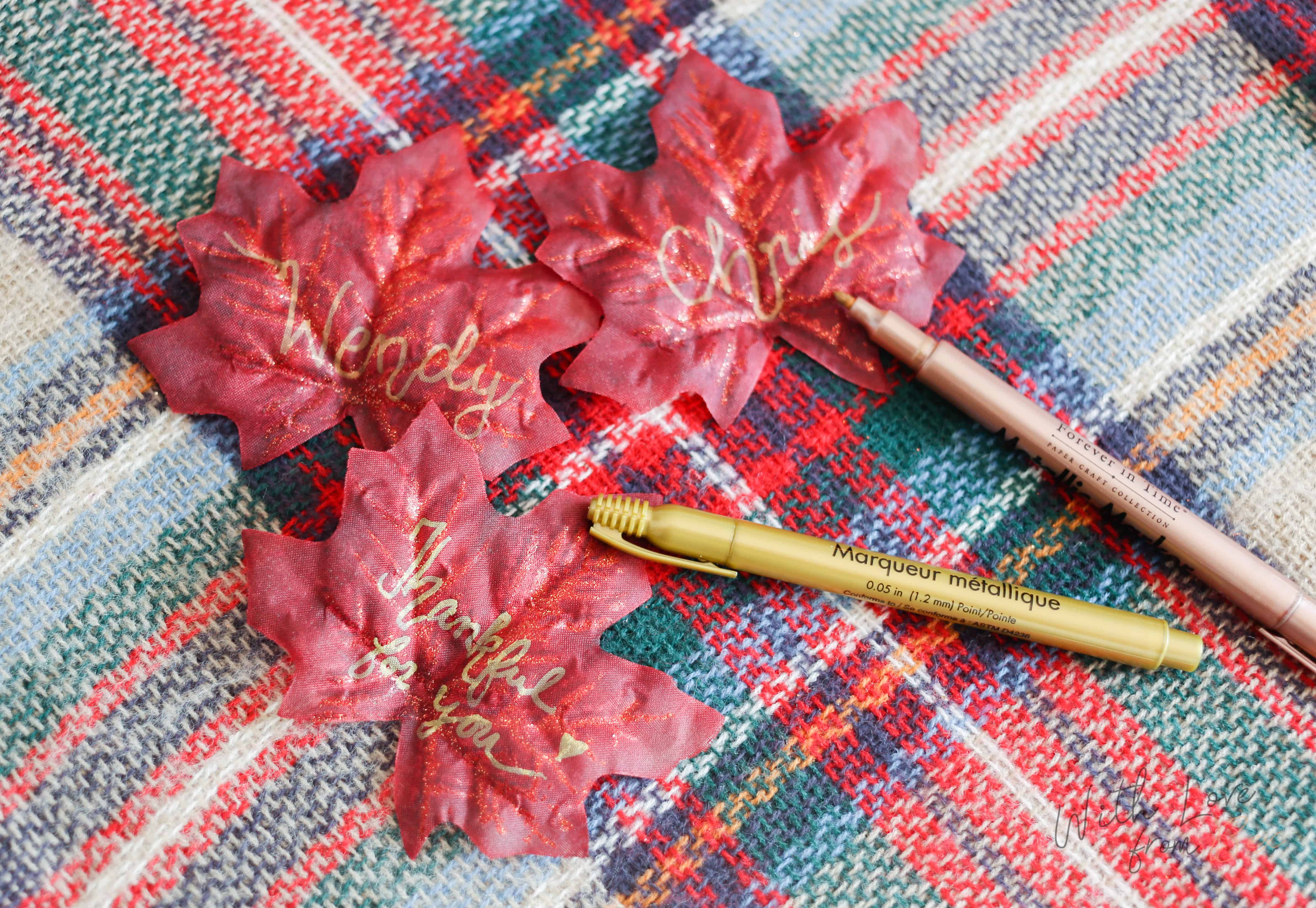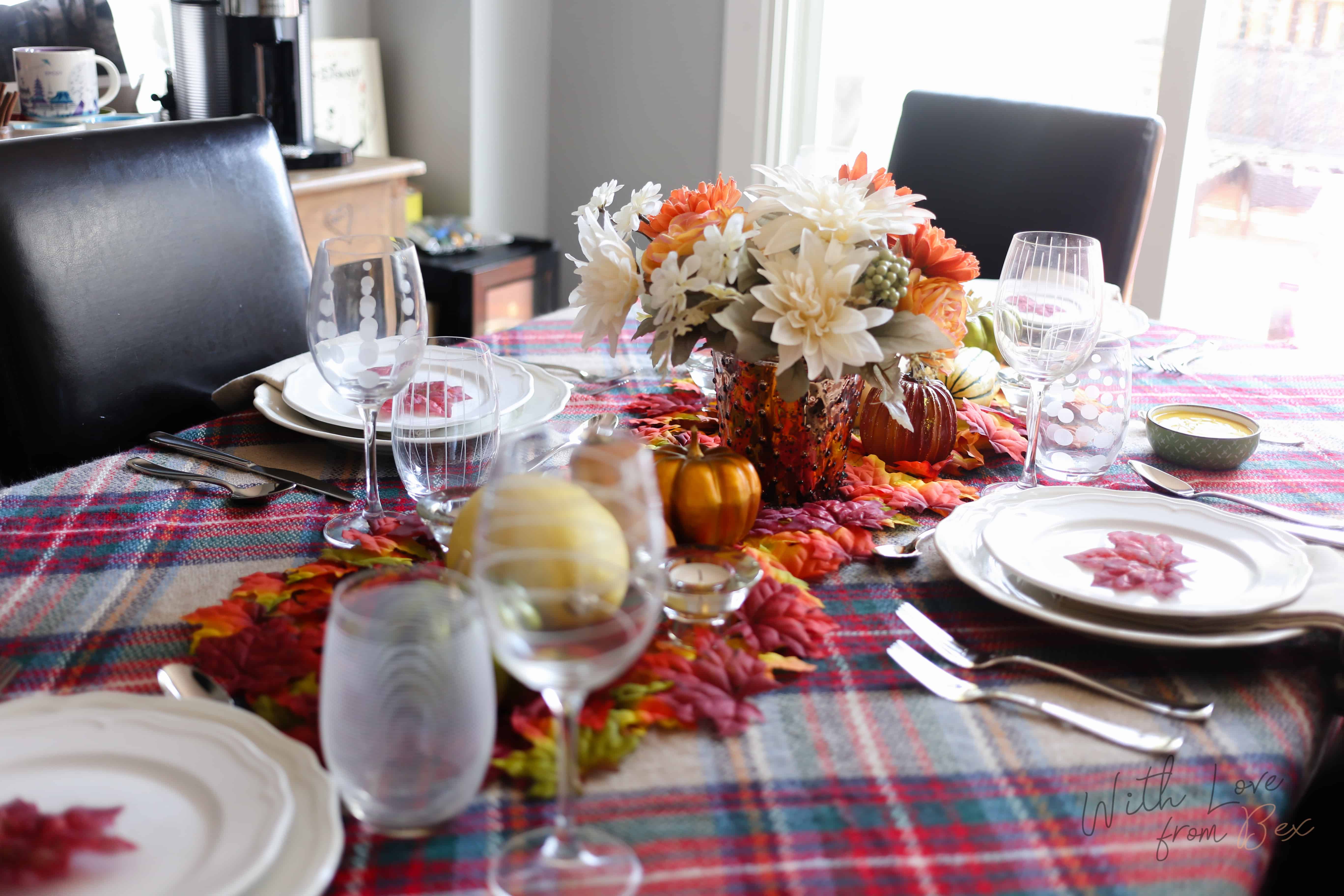 I seriously decorated this table within 30 minutes while chasing a running toddler, so trust me this won't take you long.
The Feast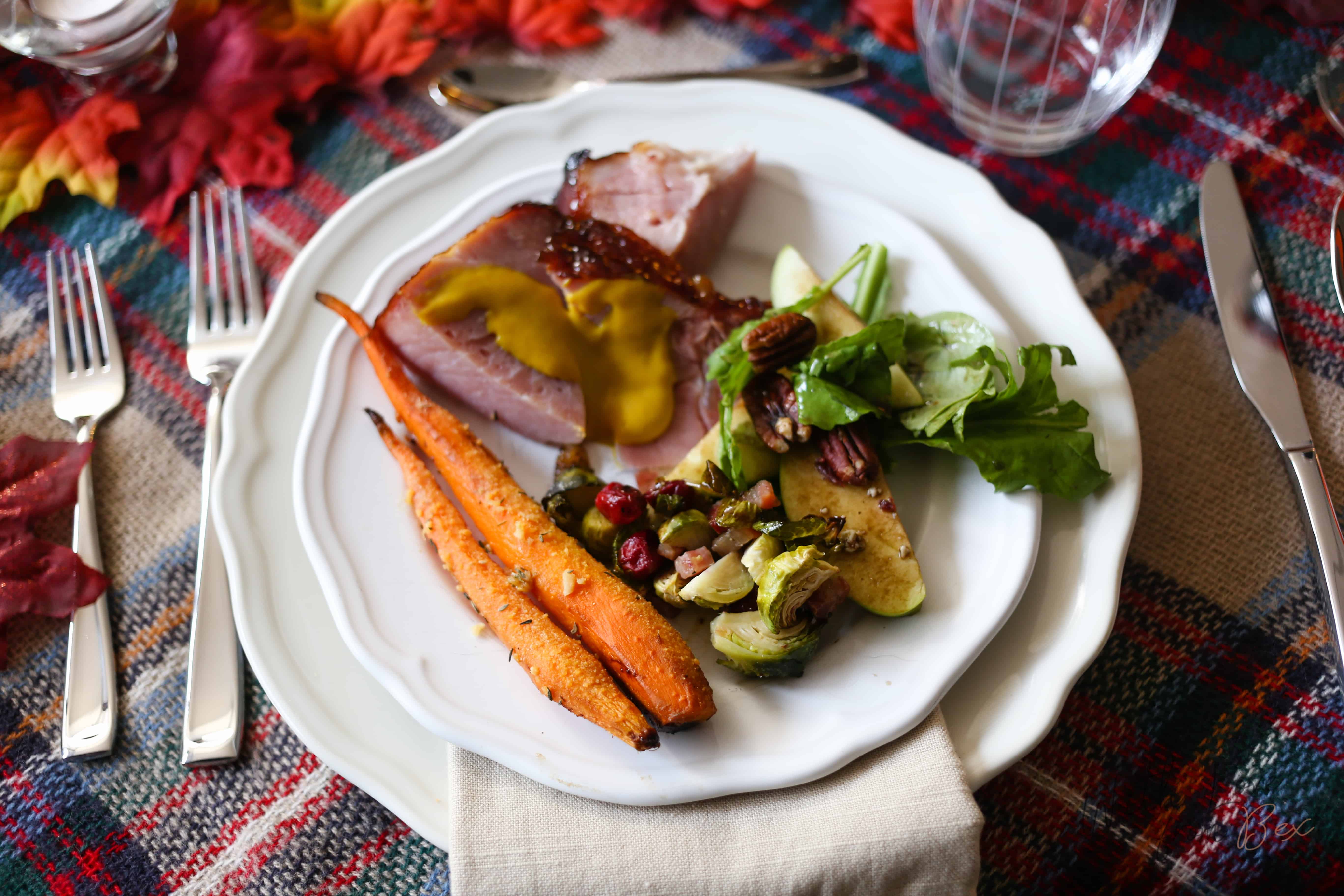 If you've forgotten that Thanksgiving is only a few days away, my best advice is "don't make it complicated." No one is going to judge you for making it simple. You're still creating a feast and trust me, everyone will be happy to be fed. Like I mentioned before, Chris received a free 10.5lb ham for free, so I wasn't going to re-invent the wheel with it. I cooked the ham for a total of 3.5 hours, then used the apple maple glaze that came with it. See not complicated and yet so good!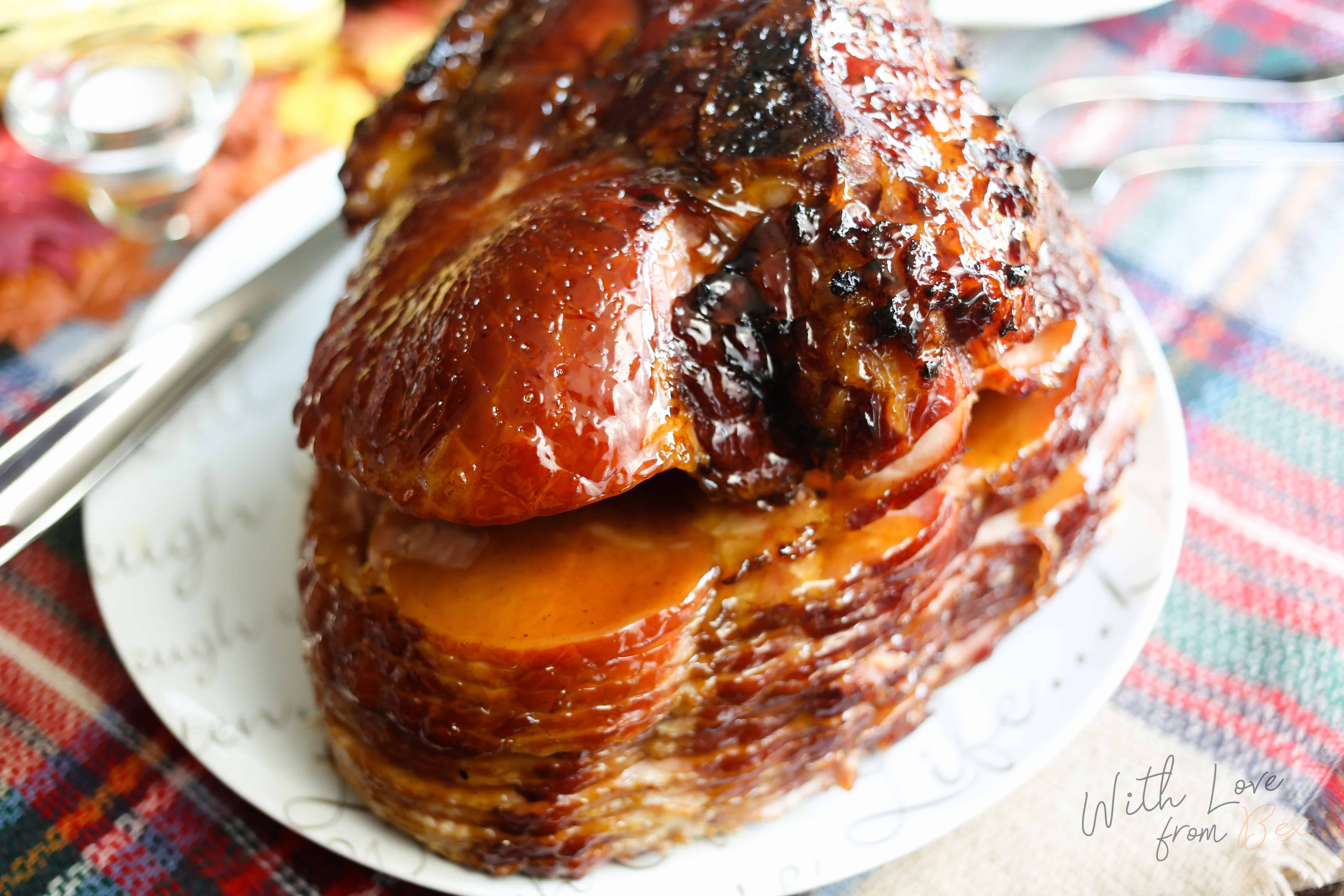 The sides included roasted parmesan garlic carrots, pancetta & cranberry brussel sprouts, my version of sweet potato casserole, and blue cheese & cranberry arugula salad with honey balsamic vinegar.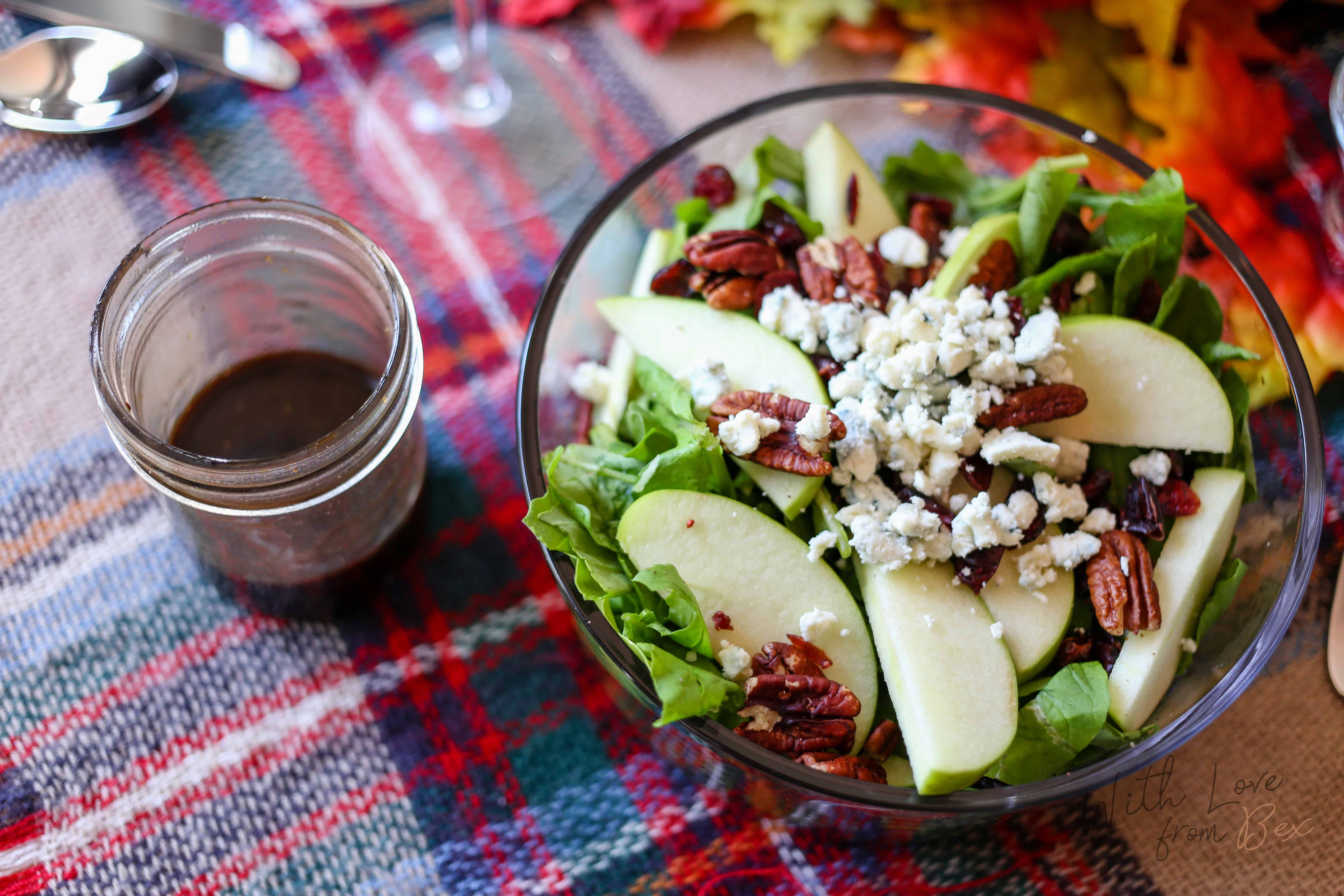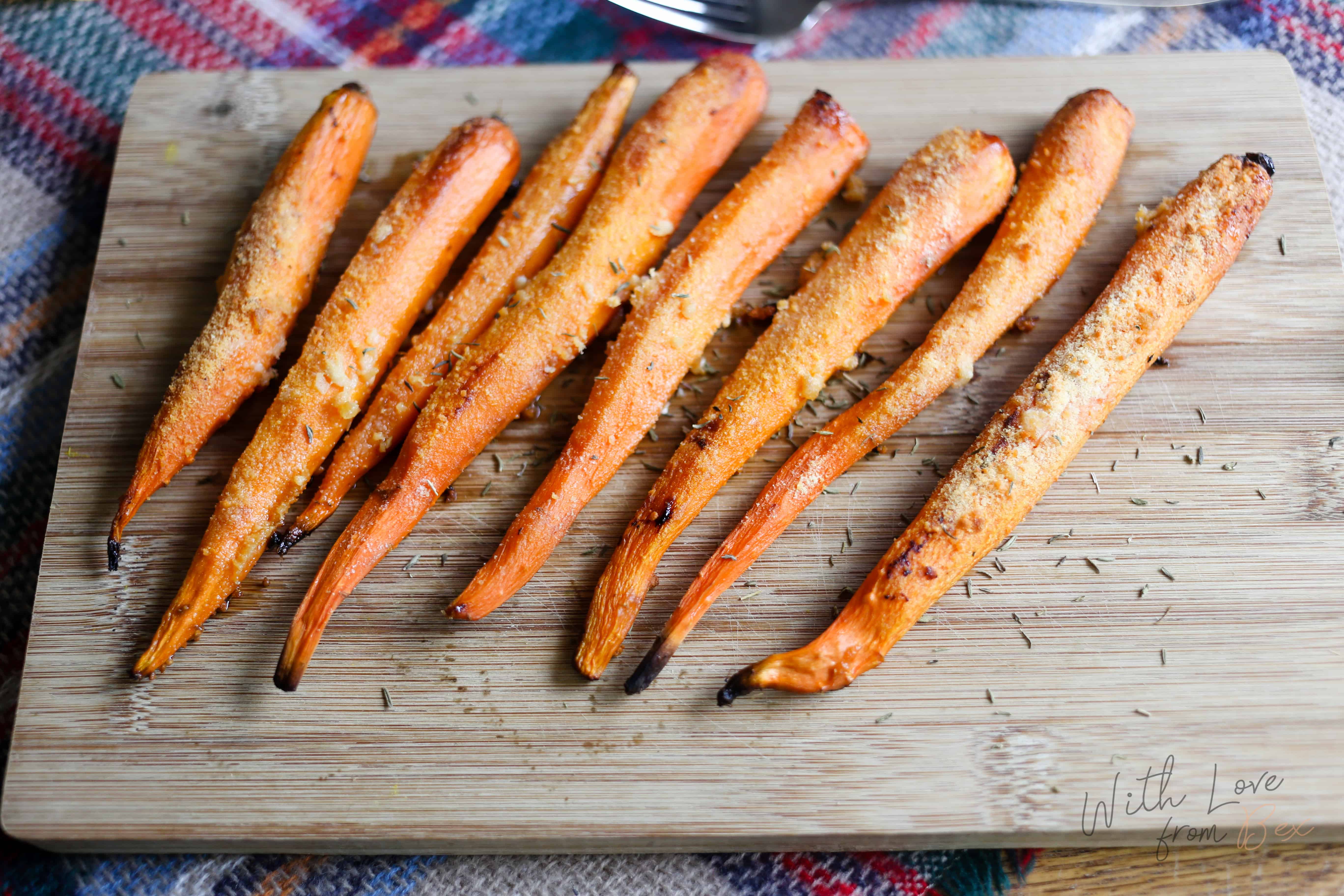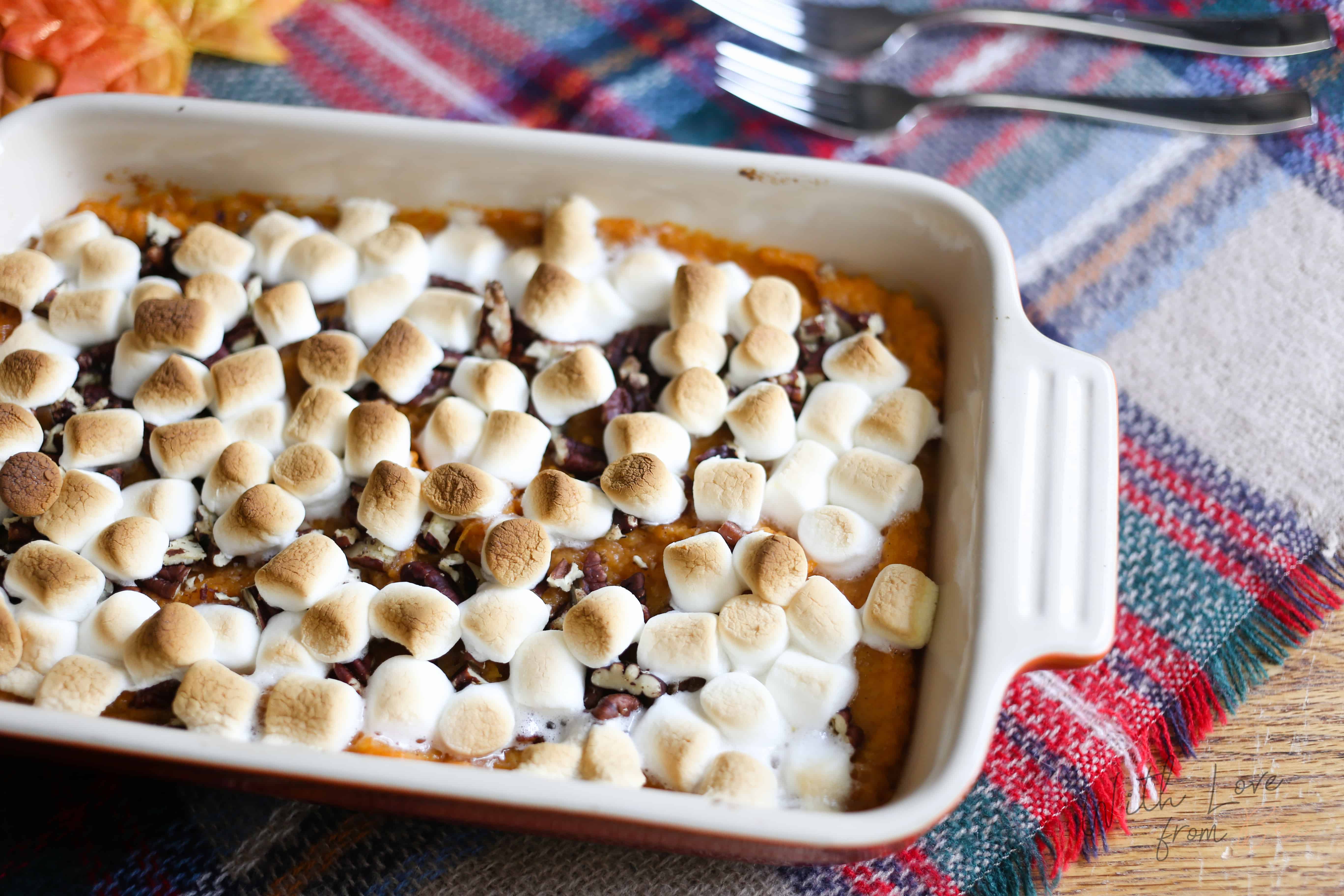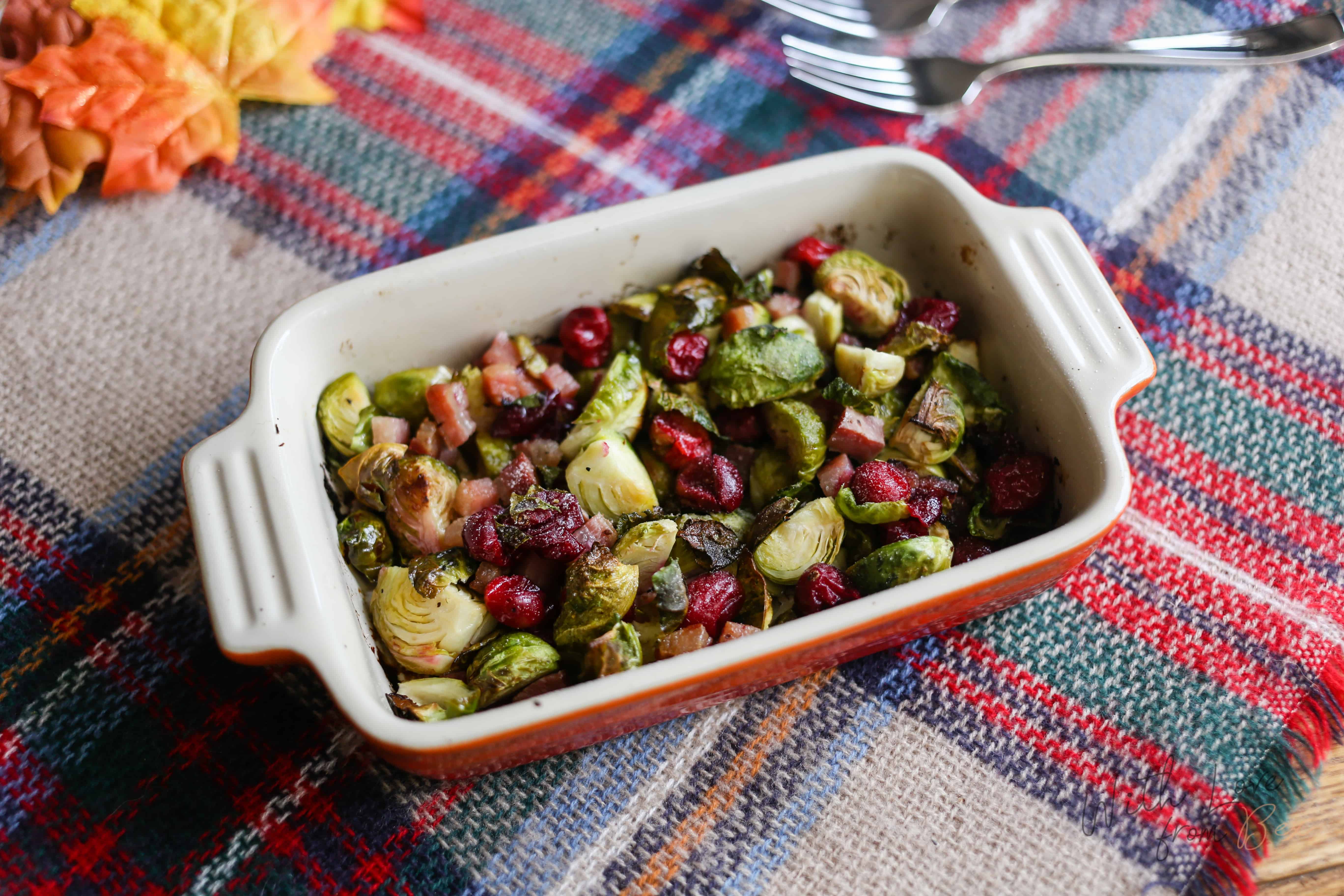 And of course, dessert featured a homemade pumpkin pie, topped with whipped cream…from a can because it was easy.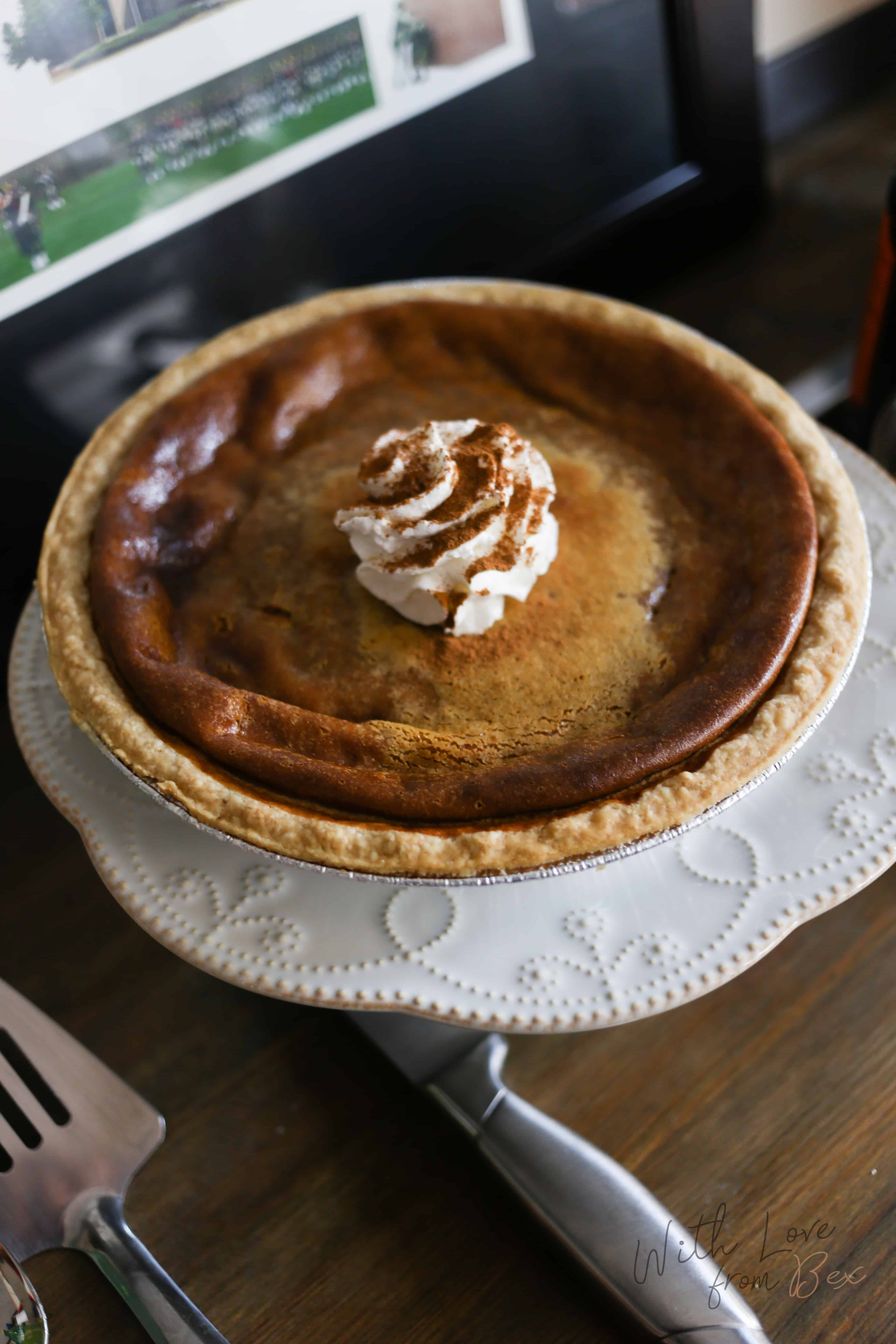 All of this was ready for 6pm and that still gave me time to shower, and pretty myself up. See quick! It all turned out wonderful, and everyone enjoyed the food and the conversation.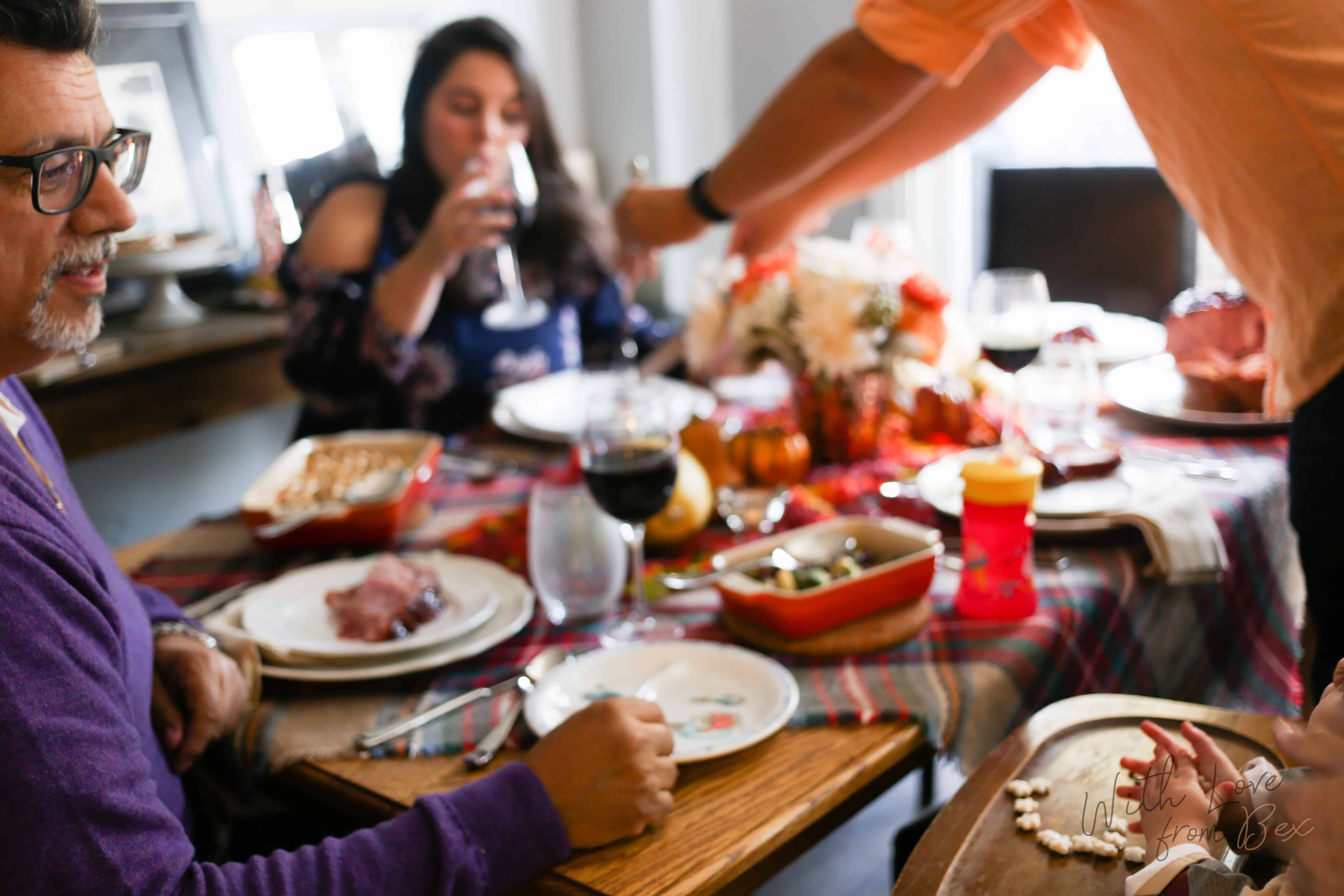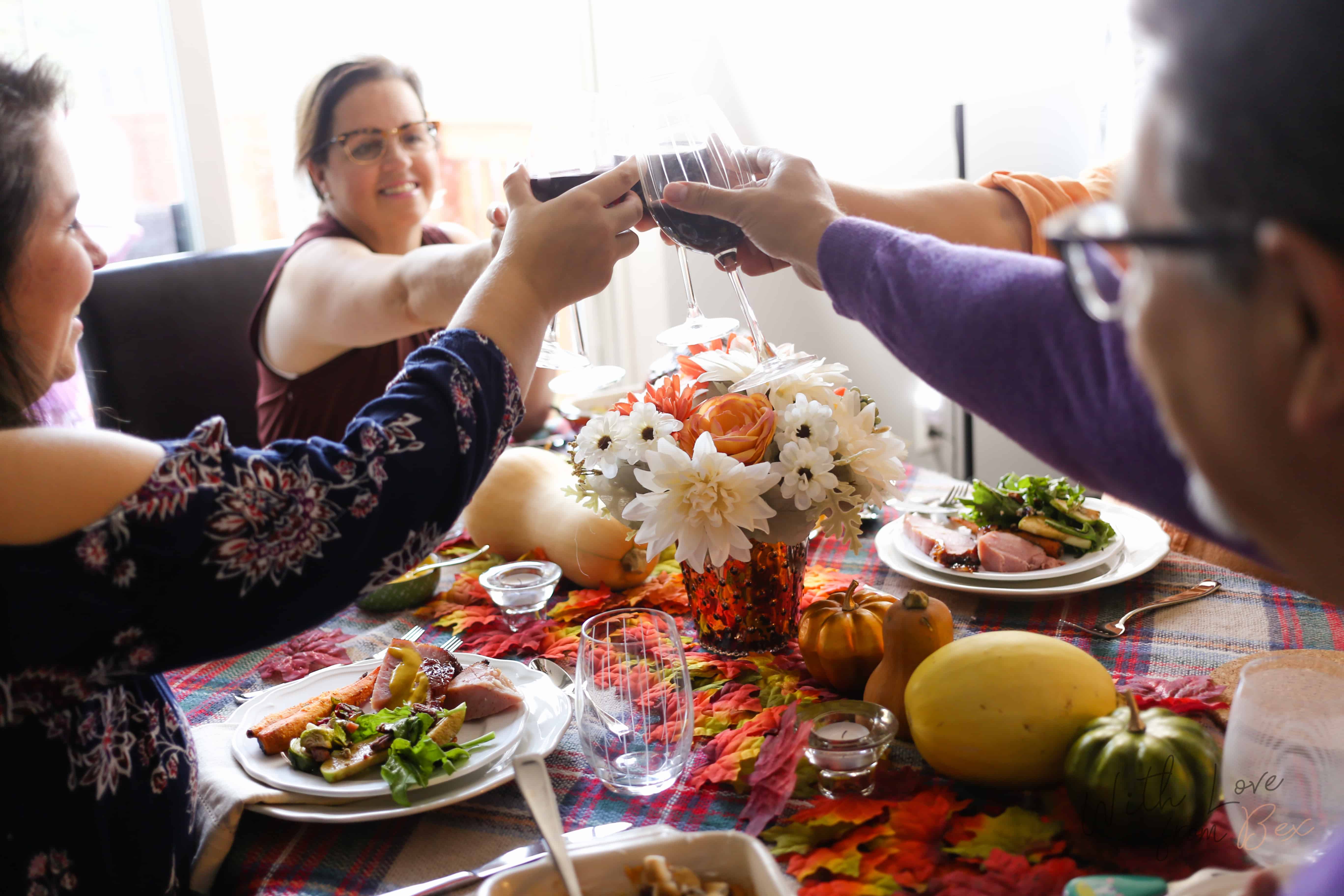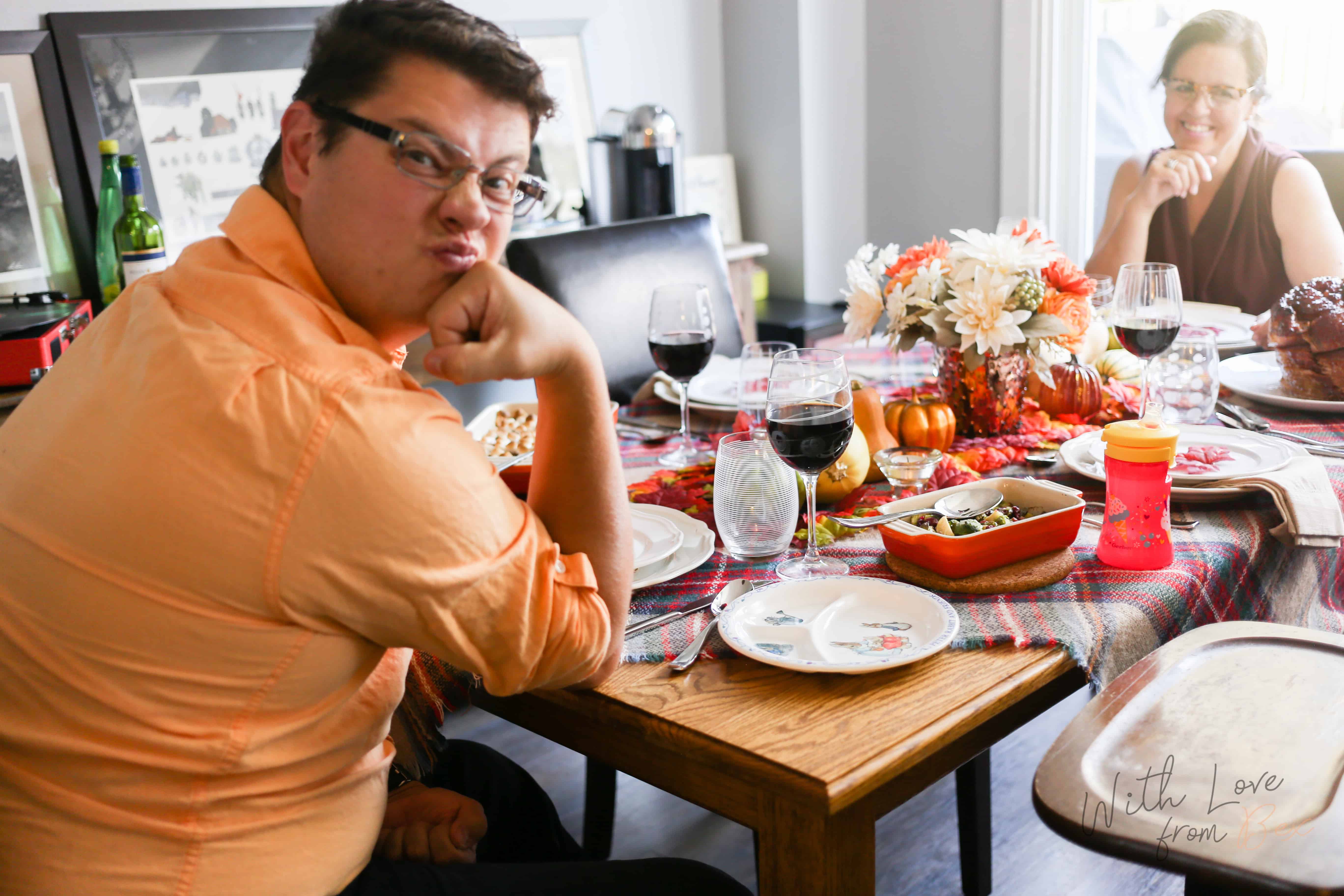 The world can be such a harsh and cruel place, so this Thanksgiving I'm thankful for all the friends and family that make life brighter and kinder. 
I hope you have a wonderful Thanksgiving with all your loved ones. Don't forget to take lots of photos of you feast or your table or you and your loved ones and post them on Instagram and hashtag them #withlovefrombex so I can see all the wonderful things you are doing this weekend!