Bestest Chocolate Chip Pumpkin Bread. EVER!
When the temperatures start to slowly drop, I get this urge to cuddle on the couch with Chris, sip on hot apple cider, and stuff my face with warn chocolate chip pumpkin bread goodness….Oh with a dab of apple butter. It has pumpkin in it, so it's totally healthy…right?  Okay fine, it might not be healthy, but it is worth it! Trust me.
Whenever fall finally rolls around, it's like I get this urge to bake and create. I love Fall. I mean what's not to love? The colours in nature change, it gets cooler (which I am so grateful for, I'm a freaking oven all year round), and it's the best time of year for my morning runs. So this year, when September 1st came, I knew I wanted to share this recipe with you guys.
I actually found the original recipe in my Food Network Magazine from October 2014. It was in one of those little recipe booklets in the middle of the magazine. The first time I made it, I followed the recipe and it was really good, I just knew I could make it better. So I changed a lot of the ingredients and added chocolate and BOOM. Best Pumpkin bread I have ever had. Okay, it's more of a dessert bread but still awesome!
Alright, I know you're probably on the edge of your seats, screaming "SHARE THE RECIPE ALREADY! MY OVEN IS IN HEAT!" So without further ado, here is the recipe in all its glory *cue heavenly trumpets

The Best Chocolate Chip Pumpkin Bread. EVER!
Author: Becky
Recipe type: Bread
Prep time:
Cook time:
Total time:
Serves: 24 slices
Divide the batter between two loaf pans and you'll feel less guilty about eating a slice. Cut into thinner slices to make it last longer.
Ingredients
1 cup pumpkin puree
½ cup olive oil
½ cup brown sugar
¼ cup water
2 medium eggs
½ tsp pumpkin spice emulsion (if you can't find emulsion then use 1½ tsp of pumpkin spice)
½ tsp vanilla extract
1 cup whole wheat flour
1¼ cup white flour
1 tsp baking powder
½ cup white sugar
½ tsp salt
⅔ cup dark chocolate chips
Instructions
Directions:
Set the oven to 350F degrees. I like to line my two loaf pans with parchment paper. Make sure that the parchment hangs out of the loaf pan. I have found that it makes it easier to get the yummy goodness out.
In a large bowl combine the flours, white sugar, baking powder, and salt.
In a smaller bowl, whisk the pumpkin puree, olive oil, brown sugar, water, eggs, pumpkin spice emulsion and vanilla. Once you have that whisked together, fold the wet ingredients into the dry ingredients in the larger bowl.
Now add the chocolate chips. Mix that awesomeness. Do a little dance if it makes you happy.
Divide the batter between the two loaf pans and bake for approximately 50-60 minutes. (more or less depending on your oven. I have a gas oven so my bread bakes in 50 minutes). You'll know your bread is ready when you insert a toothpick into the centre and it comes out clean. If not bake for another 10 – 15 minutes.
Nutrition Information
Serving size: 1 slice Calories: 172 Fat: 7 Saturated fat: 2 Unsaturated fat: 2 Trans fat: 0 Carbohydrates: 26 Sugar: 16 Sodium: 271 Fiber: 2 Protein: 2 Cholesterol: 18
While you wait, I suggest making a wonderful cup of tea or hot chocolate! Once you hear the most wonderful sound in the baking world, *oven beep* (I know I'm original, eh?) get excited because your bread is done! I recommend letting it cool before you cut it, but who are we kidding.
So now that you have cut it up, grab your tea and a slice, or two, and enjoy!
What yummy treats are you making today? I would love to see your creations tag me on Instagram.
Happy weekend, friends!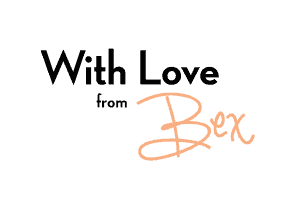 No idea what to make this weekend? Check out these favourites: