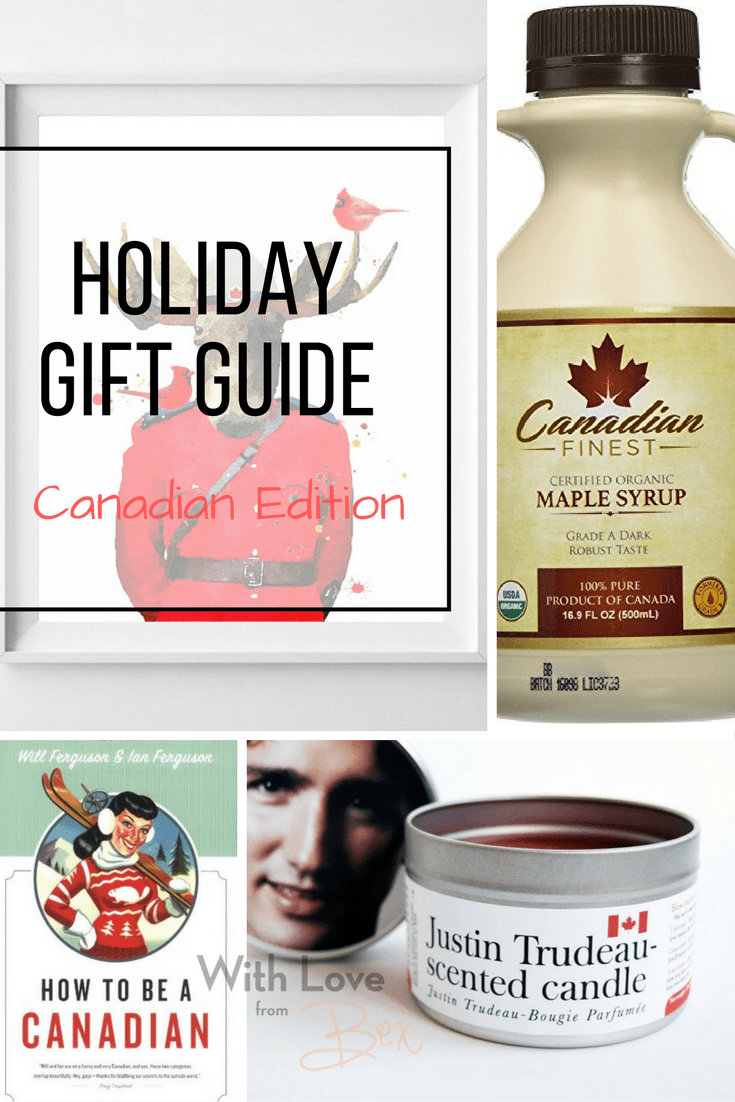 If the US Elections has you biting your nails or ripping your hair out, I think I have the perfect cure for that, shopping with a purpose. Today's gift guide is perfect for that American in your life who is considering moving to Canada. We Canadians welcome your enthusiastic attitudes and hopefully today you are all out there voting…the world is watching. However, should America seriously fail at that, Canada might consider stalling the closing of the border for some lucky individuals…maybe. So if you have a friend…or perhaps this friend is you, who wants to move to the Land of hockey, free healthcare, and heartthrob Justin Trudeau, you might as well look, think, and/or act the part. So here is a list of items that will be perfect for those wanting to be Canadian.
*This post contains affiliate links. Purchasing an item via one of our links means there is no additional cost to you but With Love From Bex receives a small percentage of the sale as a thank you. Thank you so much for your support*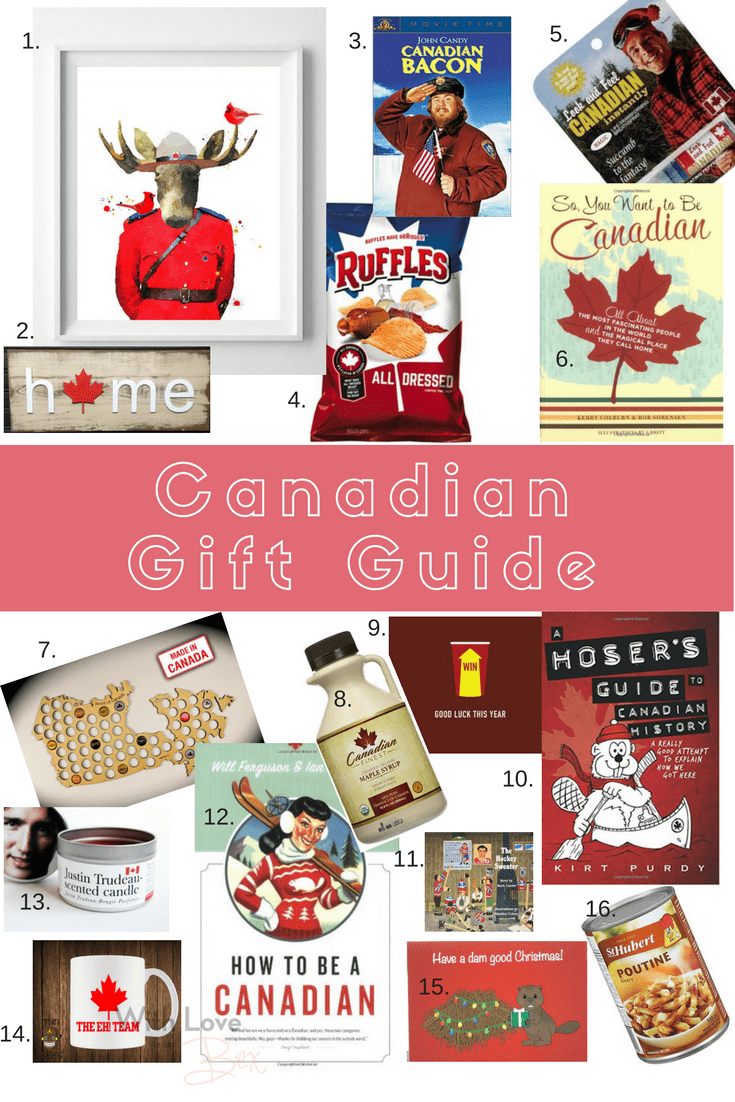 1.  Mountie Moose Print, Etsy Seller – HopSkipPaint – Etsy.com
2. Canada HOME Plaque, Etsy Seller – KDCobbleShop – Etsy.com
3. Michael Moore's Canadian Bacon, Amazon.com
4. Ruffles All Dressed Potato Chips, Amazon.com
5. Look & Feel Canadian Spray, Amazon.com
6. So You Want to be Canadian, Amazon.com
7. Beer Cap Map of Canada, Etsy Seller – EngravedSolutions – Etsy.com
8. Canadian Finest Maple Syrup, Amazon.com
9. Roll Up the Rim New Year's Card, Etsy Seller – ClassyCardsCreative – Etsy.com
10. Hoser's Guide to Canadian History, Amazon.com
11. The Hockey Sweater, Amazon.com
12. How to be a Canadian, Amazon.com
13. Justin Trudeau Scented Candle, Etsy Seller – JDandKateInductries – Etsy.com
14. The 'Eh' Team Mug, Etsy Seller – TikiTee- Etsy.com
15. Have a Dam good Christmas Card, Etsy Seller – AwesomeSauceDesigns – Etsy.com
16. St. Hubert Poutine Gravy, Amazon.com
And if you are seriously considering moving to Canada, you can find more information on the Government of Canada website.
Happy shopping & Good Luck!