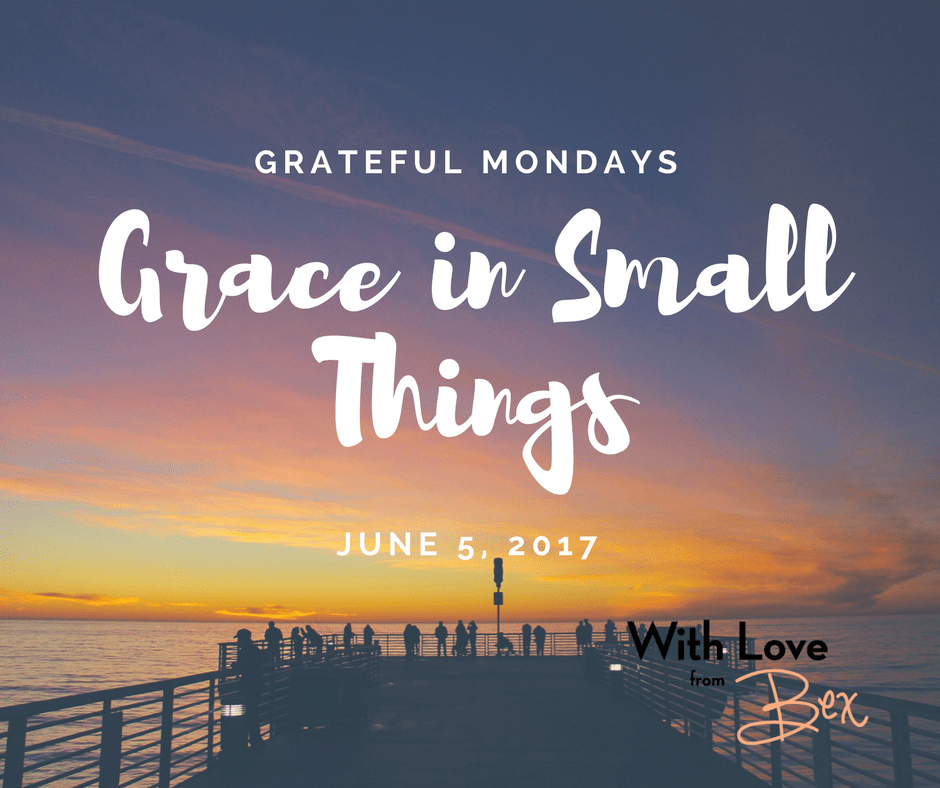 I'm currently battling a pretty bad chest cold right now, and have been for the last week and a half so I really needed to focus on my list today. So today's grace in small things consists of:
Wendy giggles in the morning
Bare feet walking through lush green grass
Walking through a local Framer's Market, admiring all the wonderful tables of colour and smells.
What are you grateful for today? Comment below and let me know, or tell me on facebook or twitter (@WithLoveFromBex), or tag me on Instagram (@withlovefrombex). I would love to know what makes you smile.
Happy Monday, Friends!