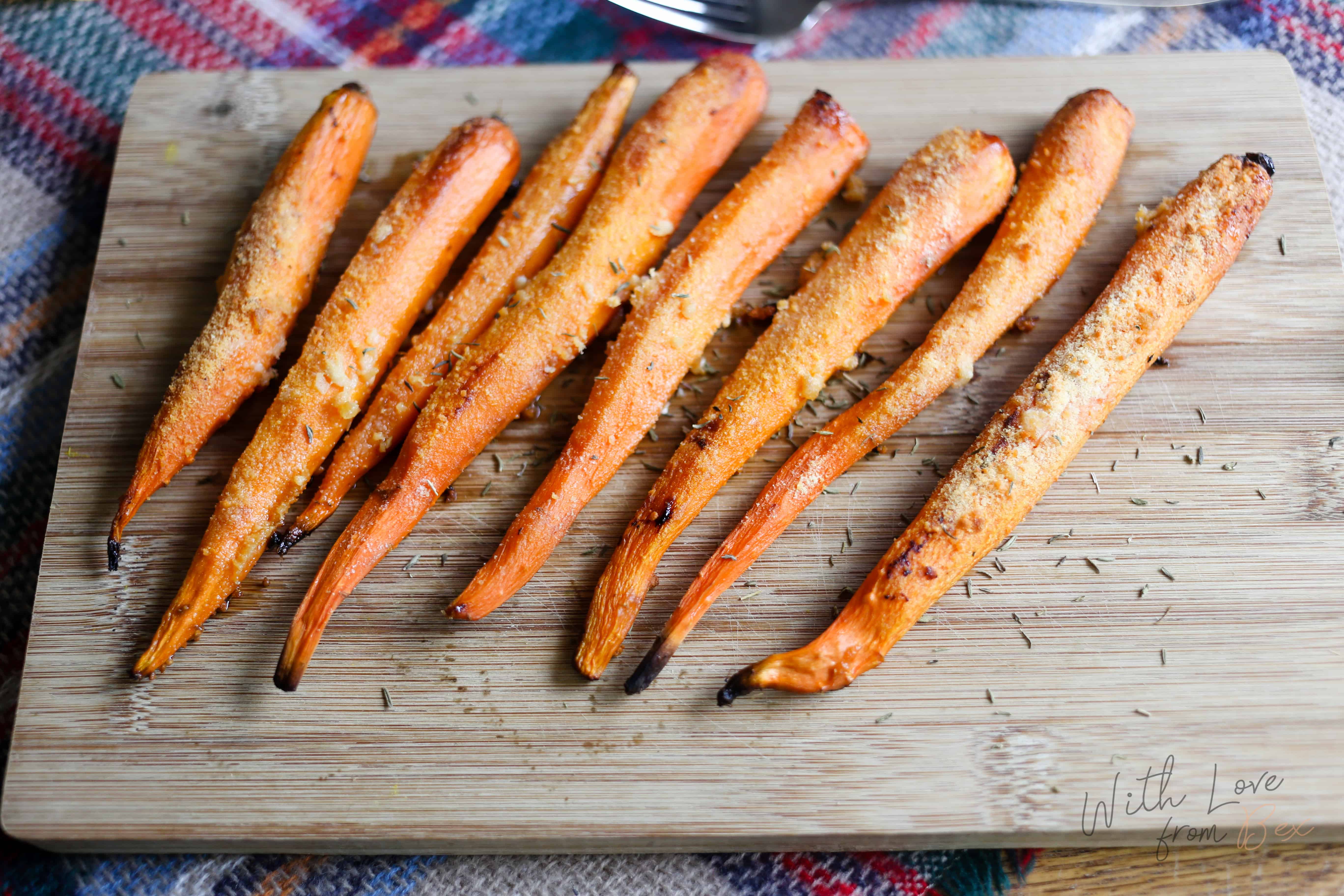 Honesty time, I'm not a fan of raw carrots, especially plain raw carrots. Disgusting. I used to cover them in some sort of dip or I fed them to my dog, Lady. But now that I'm a mama, I can't really do that anymore….or at least I'm more aware that I shouldn't do that with a set of little eyes watching me. I want her to eat her carrots so I've had to come up with ways to make mine a heck of a lot tastier, ergo roasted parmesan garlic carrots. 
These were so good, I made them for Thanksgiving dinner and they are quickly becoming a household favourite. Wendy can't seem to get enough of them and honestly, neither can I. These are so easy to make and you don't need very much at all.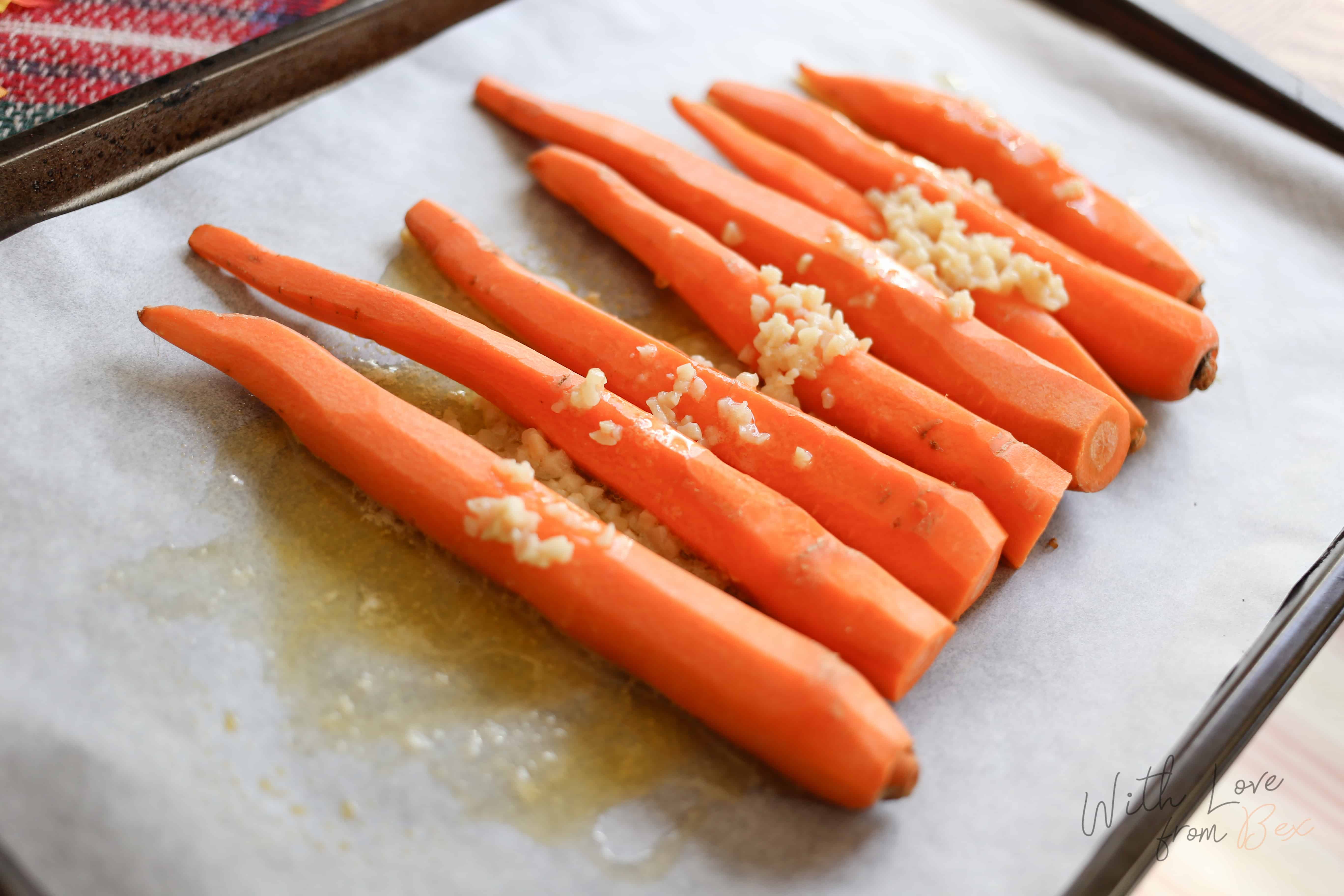 When I make these, I aim to have at least 2 carrots per person, sometimes more.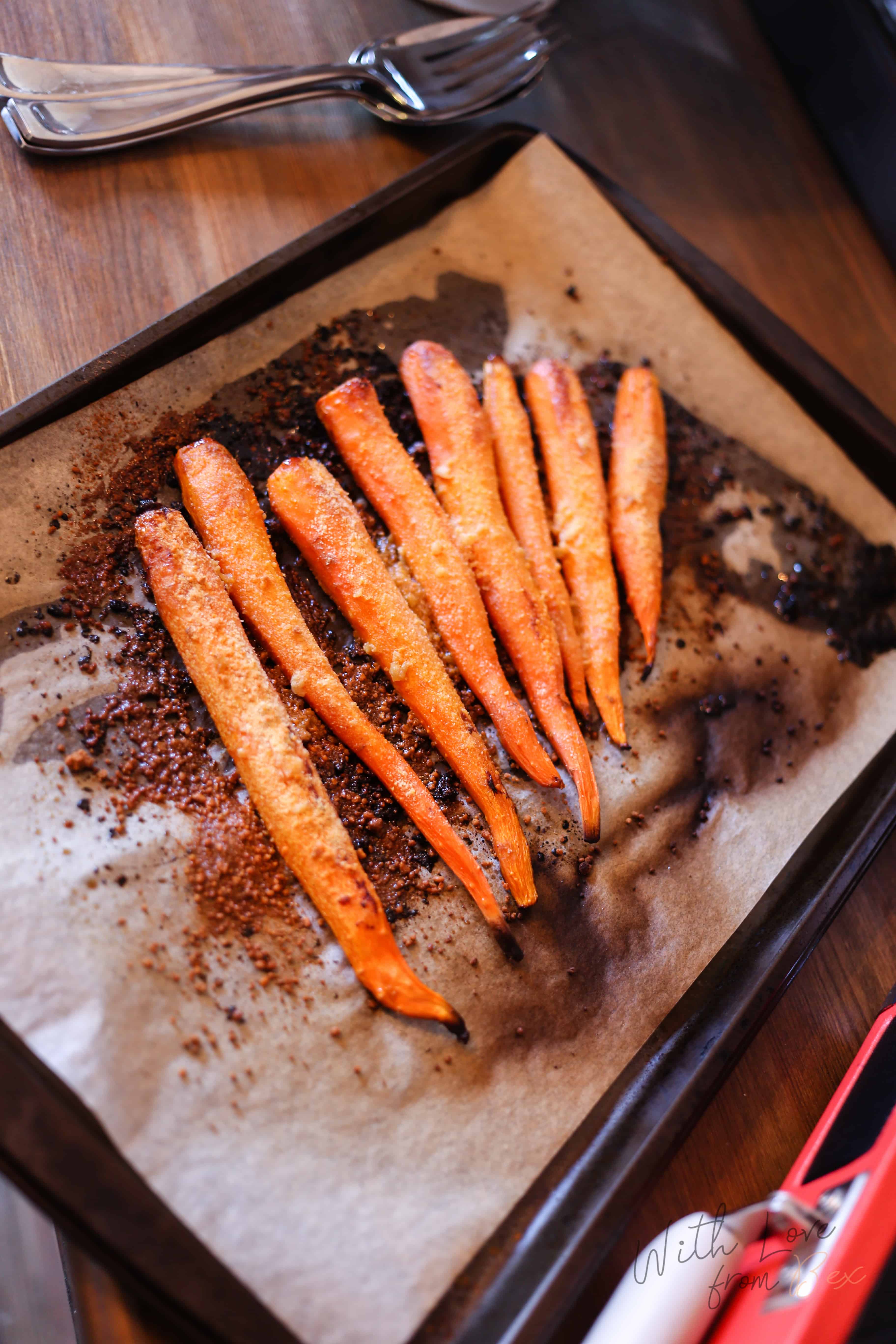 Now let's get down to how to make these bad boys!

Roasted Parmesan Garlic Carrots
Author: Bex
Recipe type: Side Dish
Prep time:
Cook time:
Total time:
Serves: 8
Ingredients
8 carrots, you'll want to make at least 2 per person
1½ tsp butter, melted
1 tbsp garlic, minced
a generous sprinkle of parmesan
Instructions
Line a baking sheet with parchment paper and preheat your oven to 400F
Wash and peel your carrots
Line the carrots in a single layer on your baking sheet and pour the melted butter over them
Take your minced garlic and pour that over your carrots
Bake for 20 minutes
After 20 minutes remove from the oven to rotate the carrots and sprinkle as much parmesan cheese over the carrots as you would like.
Place back into the oven for 10-15 minutes, keeping a close eye to make sure you don't burn the cheese.
Remove from the oven when ready and enjoy!
Try these at your next holiday meal and let me know what you think? Aren't they amazing?