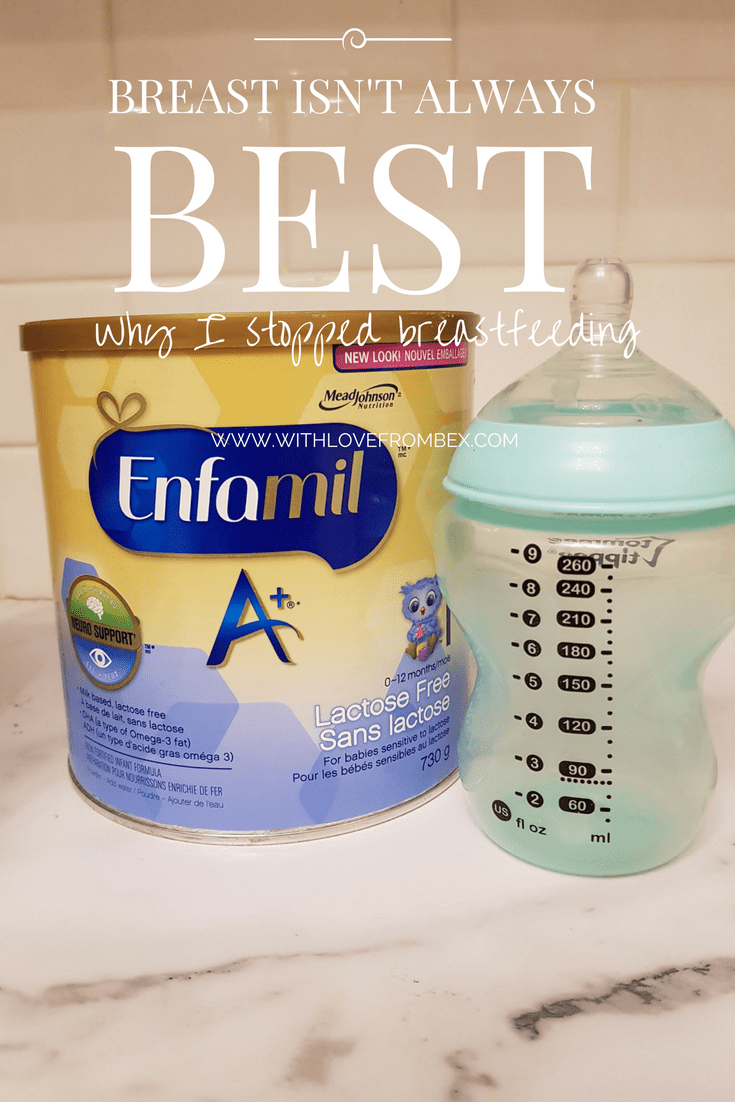 I'm just going to come out and say it, I hated breastfeeding. There I said it, and I'm not taking it back. I didn't always feel this way. Before having Wendy, I had imagined loving breastfeeding so much I hoped to do it for over a year or two. The reality shattered my glossy-eyed illusions almost instantly….. It also goes without saying, that this is just my experience. I do not speak for any other mama out there, I am not a doctor or a psychologist, I'm just a mom trying to figure out what works and doesn't work for me and my family. Anyways….
To say that my daughter is easily distracted would be an understatement. Wendy is not a quick eater. She loves taking her time and looks at just about everything. She would eat every two hours without fail and would take an hour or more to eat every time. Each day, Chris headed off to work, I would be sitting on the couch feeding and when he would get home I would still be on the couch feeding. It was exhausting and I started to feel less and less like myself and more like a milk cow. It was disheartening, exhausting and just plain sucked.
No Wendy didn't have any issues latching or anything like that. I was told that I was lucky that I didn't have to go through the hardship of having an unlatching baby, but the truth is I felt so unlike myself while I breastfed Wendy. Not to mention it felt like it was triggering a whole lot of depressing and frightening feelings. I'm not sure if that had to do with hormones or the lack of sleep, but I know I couldn't keep doing what I was doing. Yet at the same time, I didn't want to stop. I guess I really bought into the 'Breast is best' idea, not to mention when I did mention that I was thinking of stopping the look of disapproval on some people's faces was just hard. Yes, we can all say to ourselves that other people's opinions don't matter, but sometimes, especially those times that you're already down on yourself, it's hard to just say 'who cares.' Plus the internet is filled with stories of how formula feeding your kid is setting them up for pure failure, low grades, etc etc etc etc (all crap). It was difficult, but the decision to stop needed to be made or I would be dead. There is no ifs ands or buts about it. Breastfeeding my daughter every 2 hours day and night was triggering thoughts of escape, helplessness, and suicide. The more I learn about what it takes to be a mom, the more I realize how much of the reality is taboo. Yet again, maybe it's not just motherhood, maybe it's mental health in general, regardless, it was a scary time. It was confusing and beautiful and frightening.
Even though I knew I had to give up breastfeeding for my sake, it was hard to let go of all the idealism associated with it. But guess what happened when I stopped breastfeeding and gave my daughter a bottle, I felt better. Although Wendy was still waking up every 2 to 3 hours, Chris could now help and bottle feed her so I could sleep some nights. We created a routine that kept Wendy happy and kept Chris and I happy. Switching to formula wasn't just the right choice for me, it was the safest and much-needed option for me. I cannot tell you how glad I am to have had that option because the reality is if I hadn't switched I probably wouldn't be typing this post right now. So as much as I would love to say 'breast is best' it wouldn't be best if I wasn't around to provide for my daughter. While I was afraid that I would lose a part of that "bond" created by breastfeeding, I ended up realizing that I was creating a deeper and more meaningful bond with Wendy, my husband, and even my furbaby by taking care of my needs and getting back to being me again.
I am in no way saying that we should stop supporting women who choose to breastfeed. I can't tell you how awesome it is to see breastfeeding become more and more of an everyday norm, yet at the same time, I think we forget to support the mamas out there who choose not to breastfeed or can't breastfeed. Shouldn't it all be normalized? Shouldn't we just support all the families who plain and simply find what works for them? Stop making a big deal out of babies who are formula fed. Guess what, there are people who came before us, generations even, who were formula fed and they still accomplished plenty. There are kids I know who were exclusively formula fed who are smart, funny, kind and aren't sick every month. It's okay to stop breastfeeding and give your kid a bottle. Being fed is a necessity, and with that, a healthy mama who is able to be there for their child, both emotionally and physically, is best.
Let me know what your experiences were? Did you breastfeed? Did you formula feed? What worked for you?