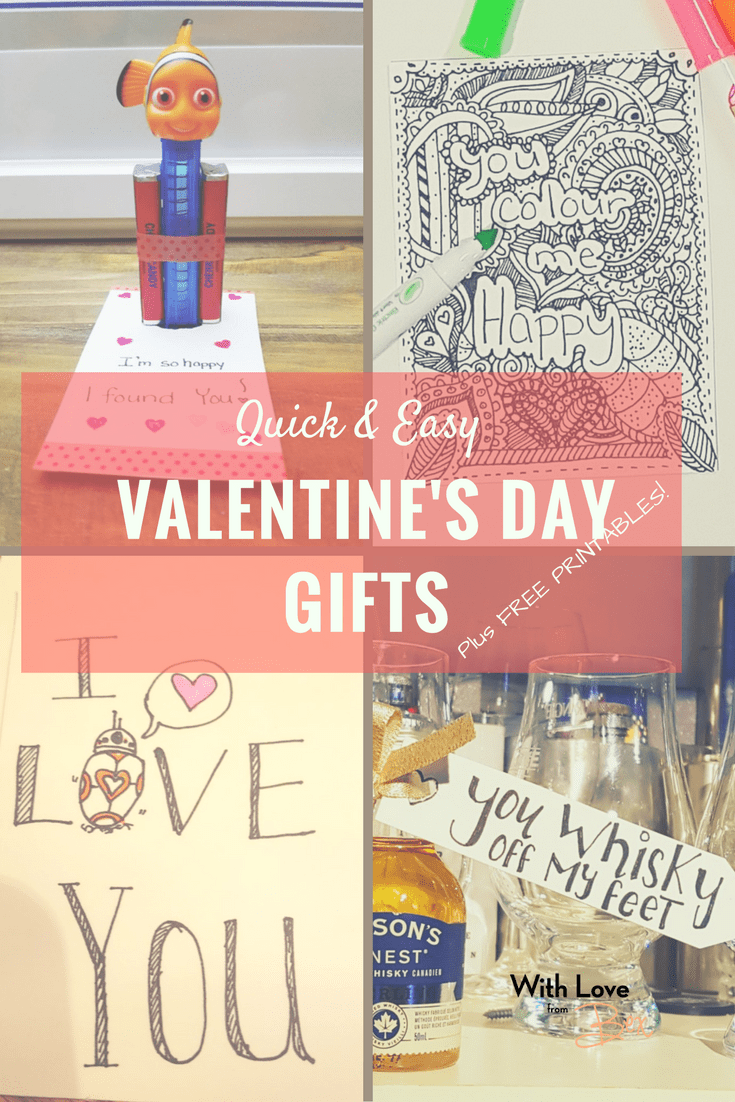 Hi Friends,
Valentine's Day is quickly approaching so I thought I would share some of the Valentine's Day gifts floating around my house right now. I've also included links to pdfs that you can download so that these can float around your home too!!
I'm so happy I found you!
So the first Valentine's card is Nemo inspired (*declaimer: I am one of the corniest people alive…consider yourself 'corned'….warned….). If you live in a Disney home, then you understand the cuteness that is Pixar's Finding Nemo, and by extension, Finding Dory (how cute is baby Dory, honestly!!). So this actually came to me when I was shopping at the local dollar store and came across Finding Dory Pez and thought 'who doesn't like toys and candy?'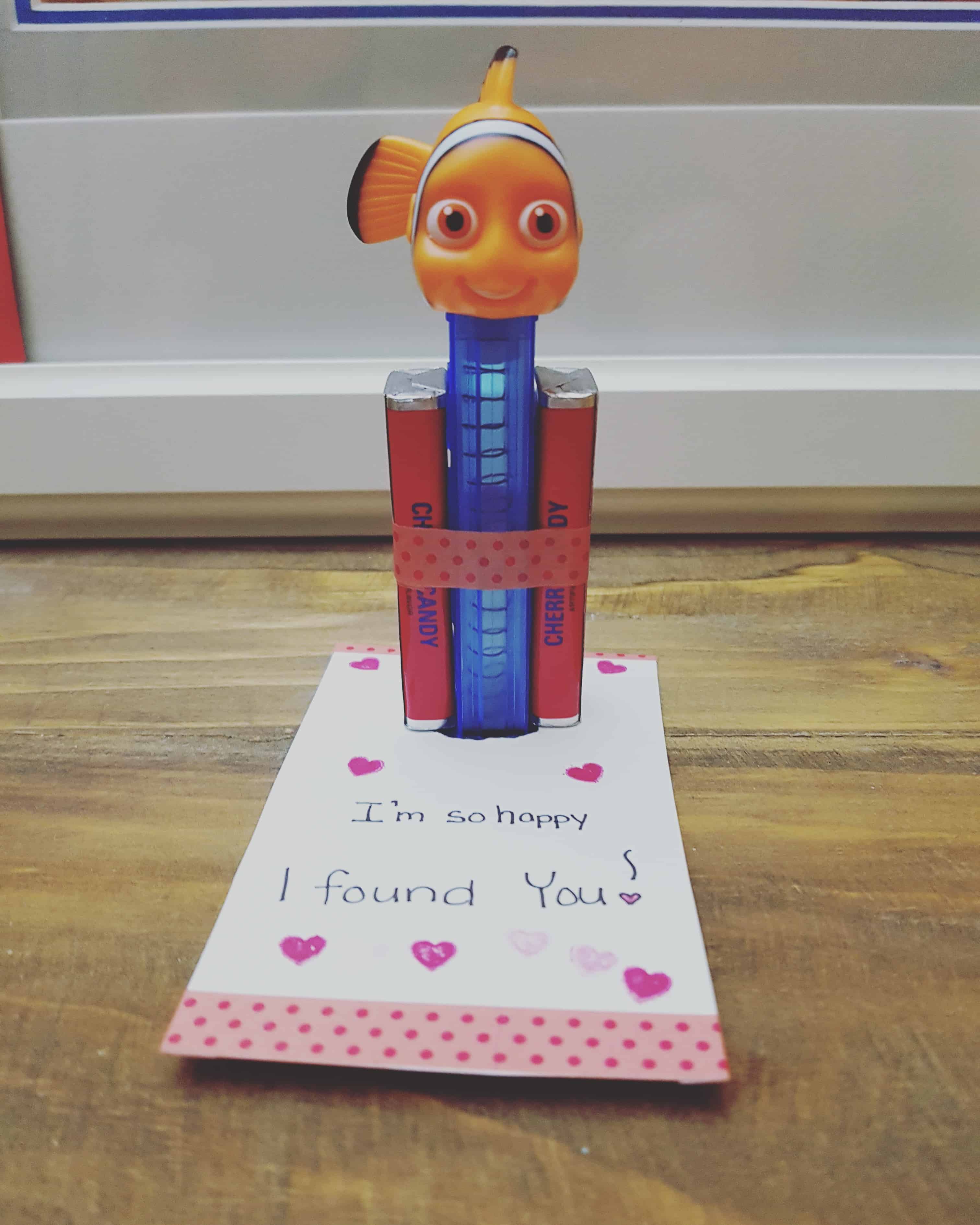 As you can see, I cut out a card, stamped it with hearts, wrote a cute saying and cut out a spot I could slide the Pez into. It's that simple. If you want to do the same for your kids or you find Pez for cheap then this is a perfect quick and easy Valentine's Day card/gift for you.
Here is the Printable PDF for you – Finding Nemo Valentine's Day Cards
YOU COLOR ME HAPPY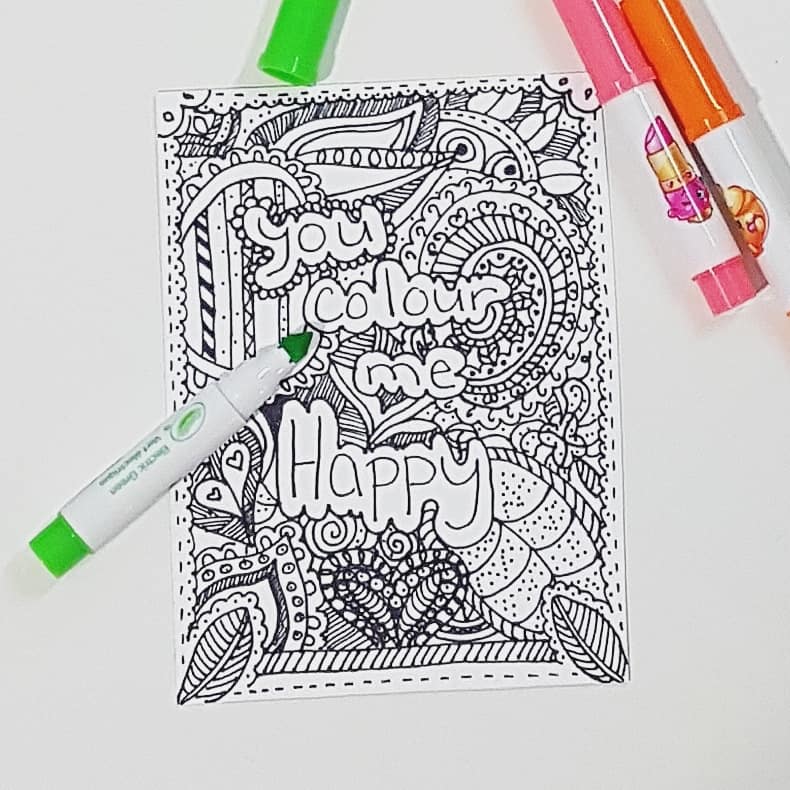 The next Valentine's Day card is pretty simple. Everyone loves colouring, at least the people I know do. So I designed this little card, found some coloured markers at the local dollar store and voila! a Valentine's Day card that can be coloured any way you would like!
If you want to download the pdf and colour them yourself, here's the link —> Colour Me Happy Valentines Card
You 'Whisky' Off My Feet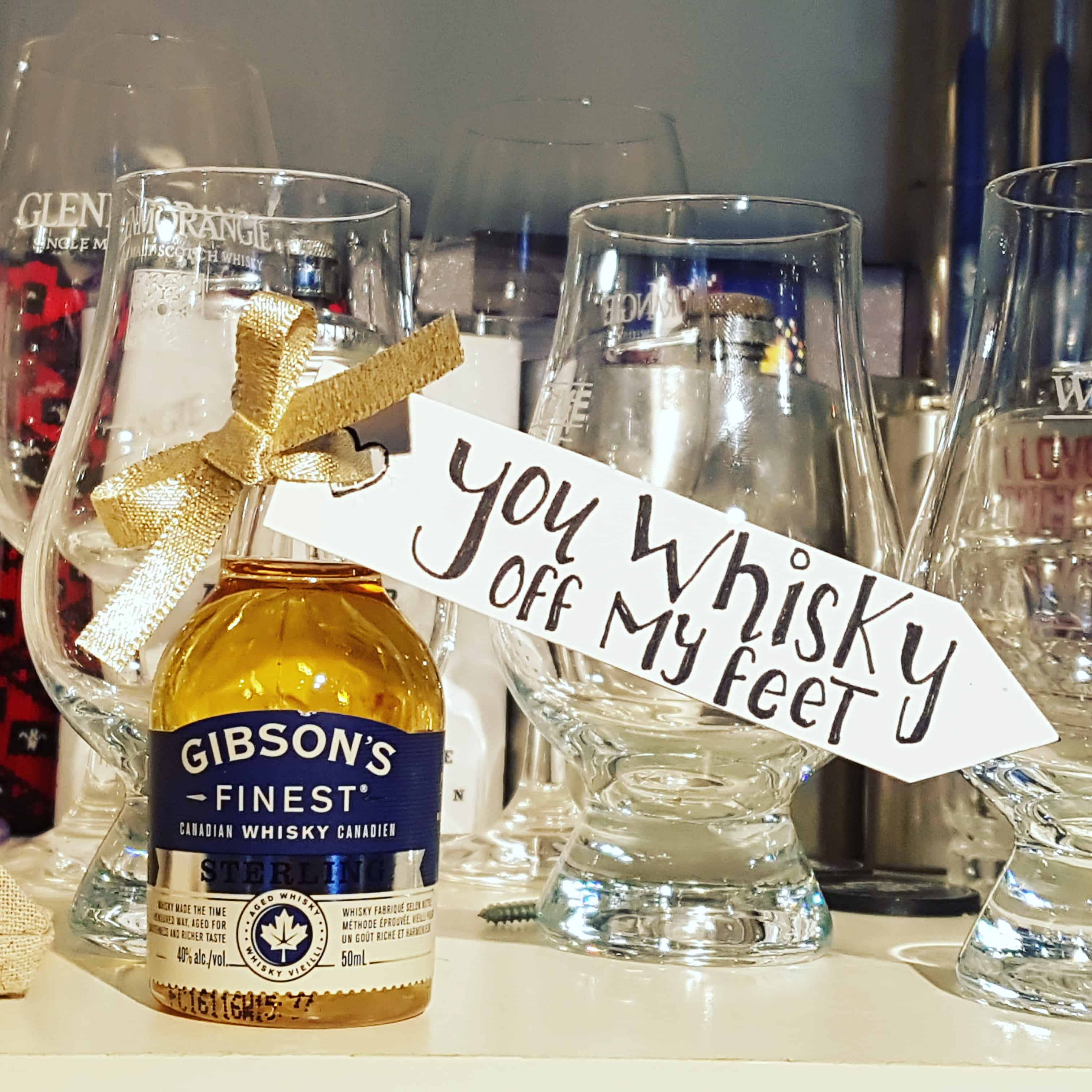 This not child-friendly, obviously. But if you have a person in your life who loves their whisky, this is a cute little way to say I love you. So in our house, Chris and I both enjoy our whisky/scotches but Chris definitely a bit more, so I thought why not get him a small bottle of Whisky and attach a corny little note to it. He does whisky off my feet all the time….haha.
If you want to give your special someone a little 'whisky' this Valentine's Day here is the pdf link –> You Whisky Off My Feet
Star Wars BB-8 Valentine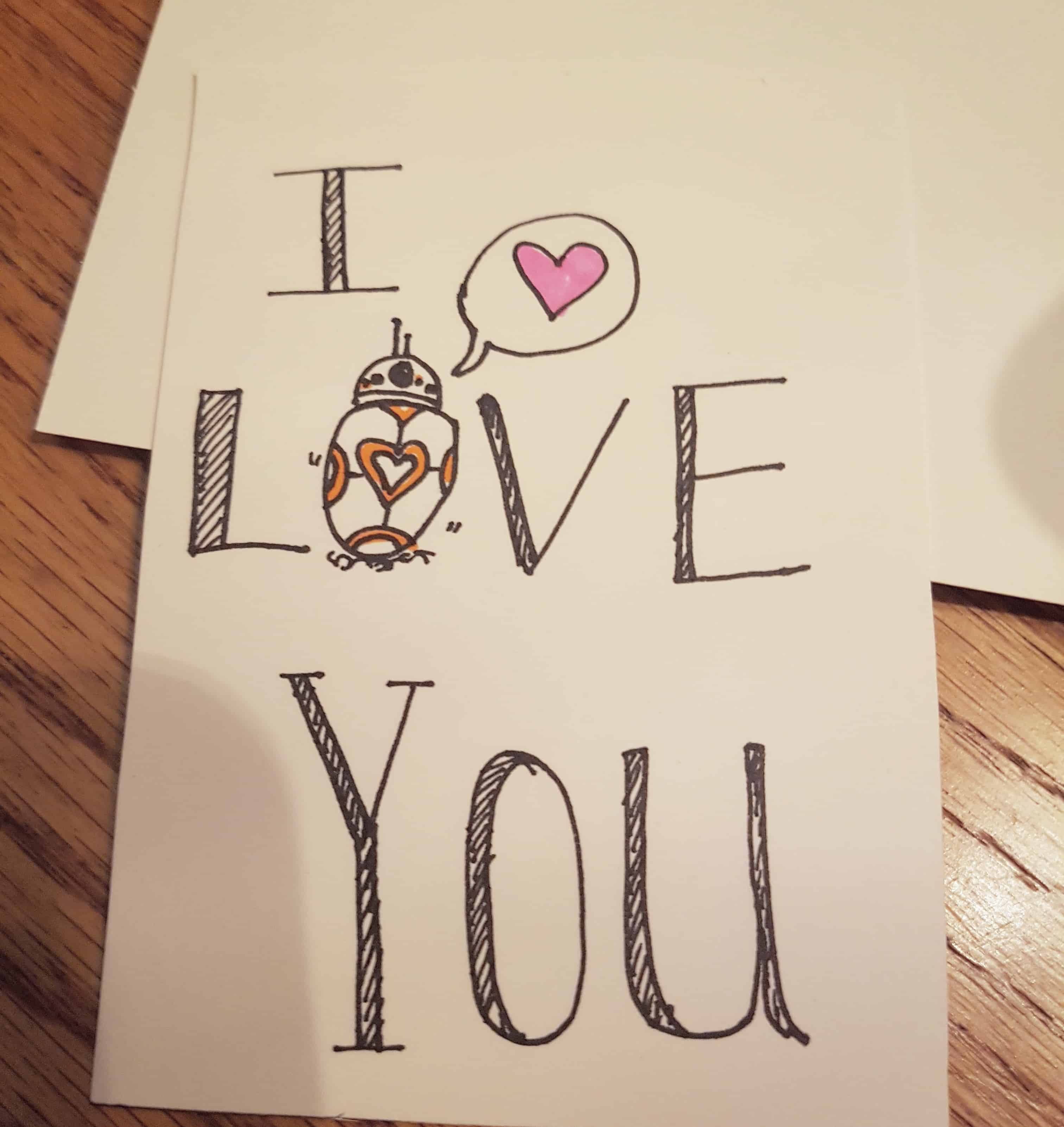 The last Valentine's Day card can actually be used as a card or print it out and frame it. It's really up to you. I love little BB-8, he the perfect mix of funny and cute. I want one of him.
Download your Star Wars BB-8 Valentine's Day Printable –> I Love You BB-8 Printable
SO there you have, some easy and quick Valentine's Day card/gift ideas. Let me know what you think of them in the comments below. Don't forget to let me know what you gets are doing for Valentine's Day? How do you celebrate?
Happy Sunday, Friends!