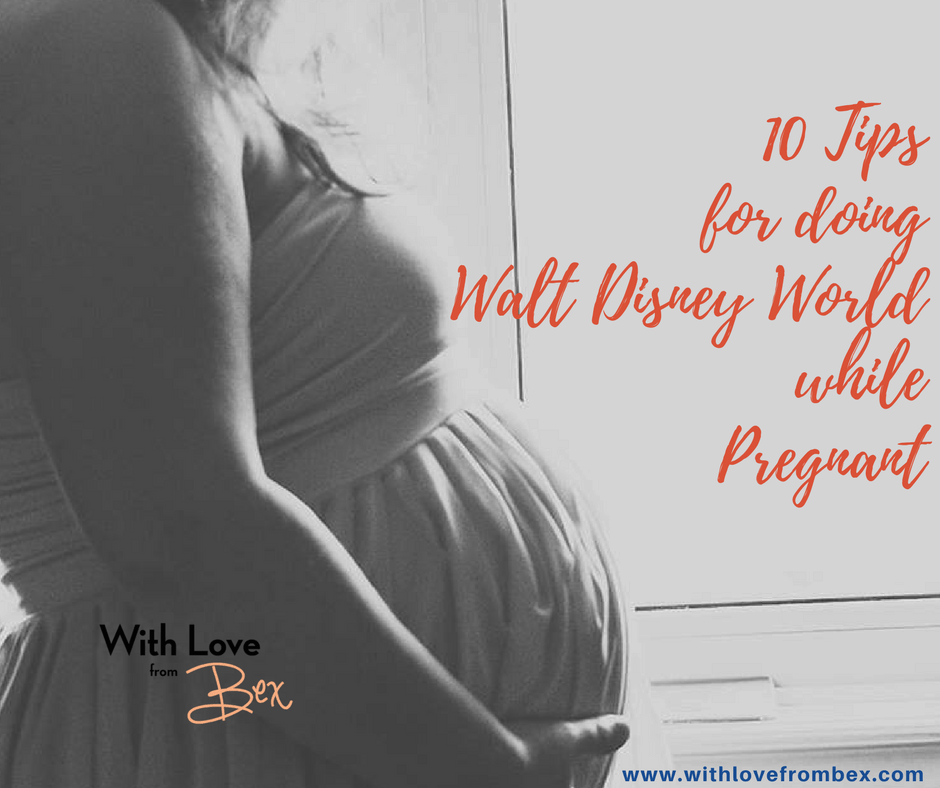 Back in September of 2015, Chris and I booked a spring trip to Walt Disney World to participate in our first ever RunDisney event, the Darkside 5km. Fast forward to January 2016; we found out we were pregnant with our beautiful baby girl, Wendy. It certainly explained why I was tired and craving all those burritos, but now we had to decide if we were going to cancel our trip to Disney World and lose our resignation payments for RunDisney, or brave it and then have a tale to tell. In case you haven't figured it out, we decided to go and run too. I'm not going to lie to you; the idea frightened me a little bit, pregnant at Disney World, what could I do there? Would I be too tired? Would it be hot and would I be miserable? After going, I can confidently say, it was the best trip to Walt Disney World Chris, and I have ever taken together! Like the best and I couldn't recommend it more!
So if you have a trip booked and have just found out you're pregnant; first, congratulations, second, don't cancel your trip just yet! I'm sharing my ten tips to make your trip a magical and memorable one before your little bundle arrives.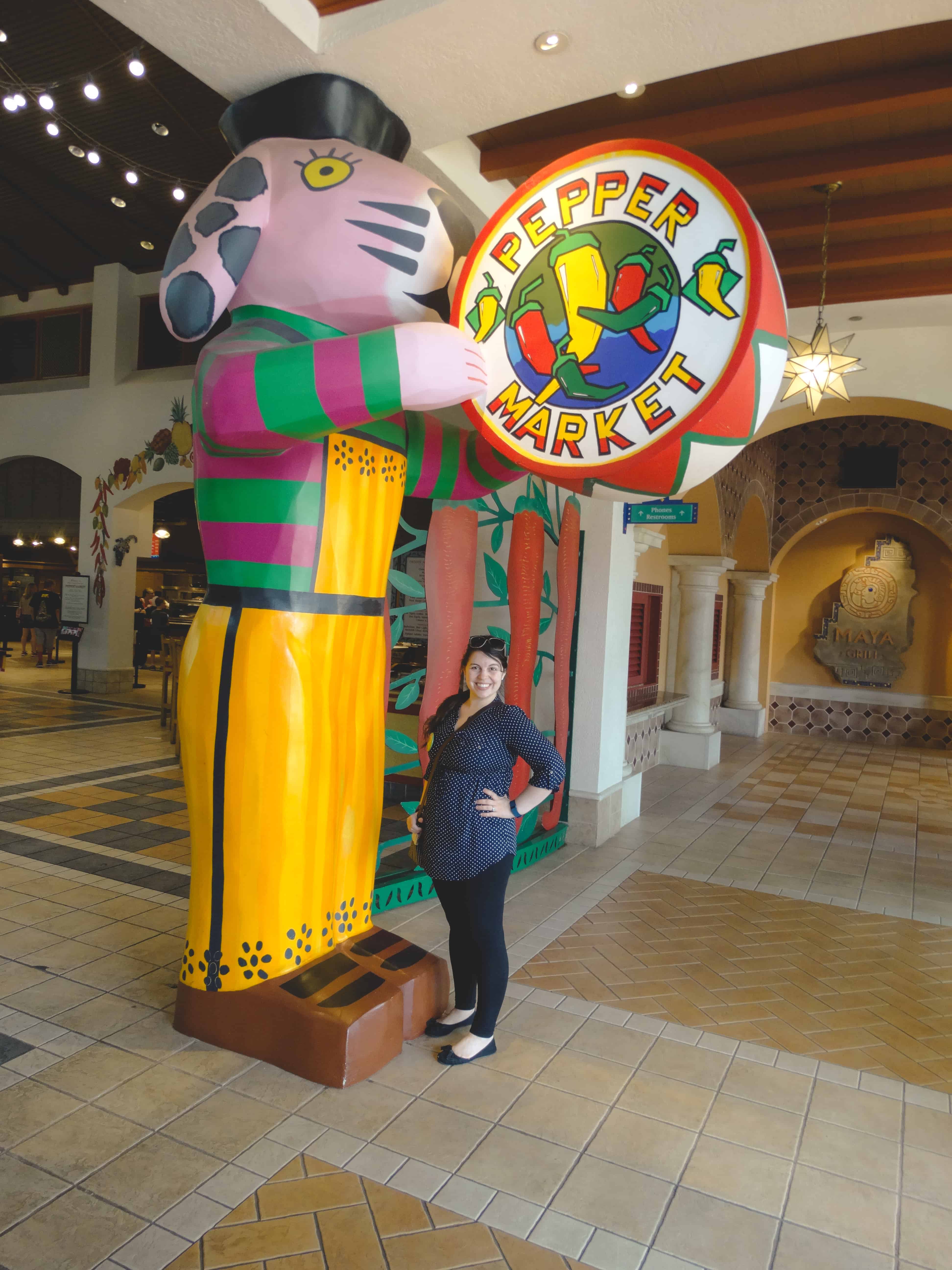 Figure out what trimester you'll be in when you head to Disney World. Fatigue and nausea didn't plague my first trimester, but I have friends who were absolutely miserable during their first trimesters. We went during my second trimester, and it was incredible. I didn't feel like my belly was getting in the way of anything, and I felt like I had a lot of energy. My tip, you are the only person who knows how you feel. Listen to your body. OH, and listen to your doctor. I am not a doctor; please do not come here seeking medical advice, I majored in history, not medical studies.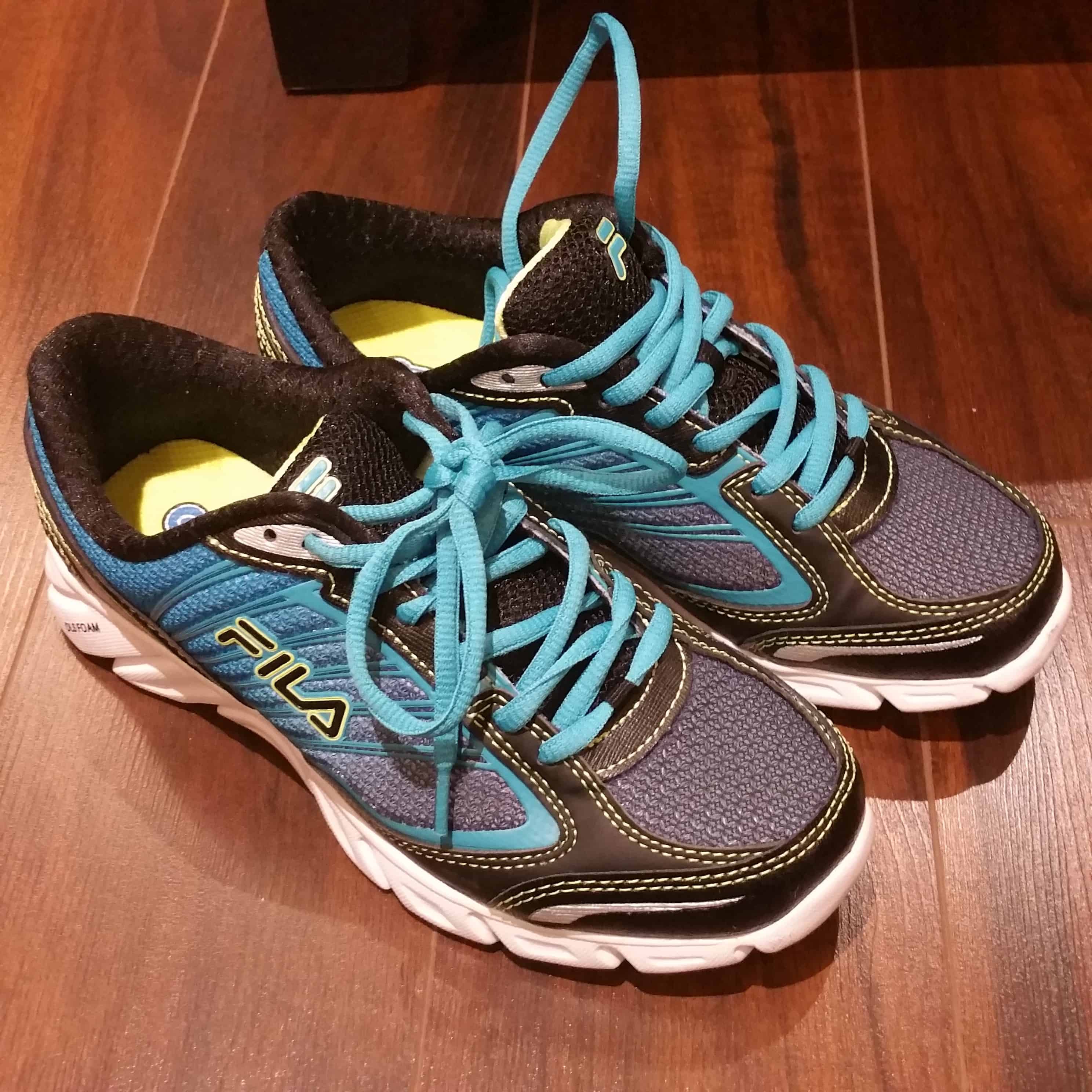 Pack comfortable clothing and shoes. I know we live in an Instagram world, where cute tops and pretty shoes look great. Disney while pregnant is no place to bring out the 4-inch heels. Mind you, I personally couldn't wear heels to a Disney Park, even if I weren't pregnant, but you do you girlfriend. My recommendation is to bring your comfy clothes and shoes. Let them be cute. There are plenty of cute dresses, tops, and shoes that are still uber comfortable. I learned the hard way not to wear unbroken into, pretty sandals in the parks, so now I bring two pairs of comfortable runners and sandals that have been broken into. Also lots of leggings. Pregnancy and leggings, so comfy.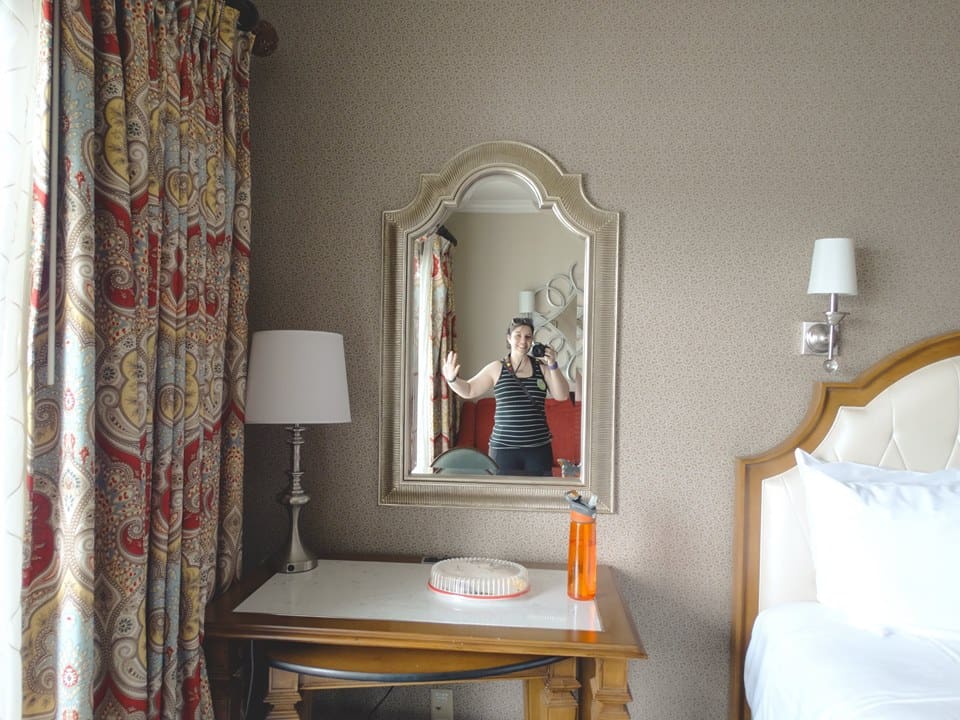 Let go of any expectation you have from past Disney trip. Doing Disney World while pregnant is such a different experience compared to doing Disney not pregnant. I didn't expect to race around the parks like we usually do. We took it super easy. I mean, besides the RunDisney 5km, but I had been running before and throughout my pregnancy until my doctor told me to stop. We walked slower, enjoyed the surroundings, and people watched more than usual. We didn't focus on much on the rides, we enjoyed our walks, eating at restaurants we hadn't eaten before, watched shows, and interacted with characters a lot more.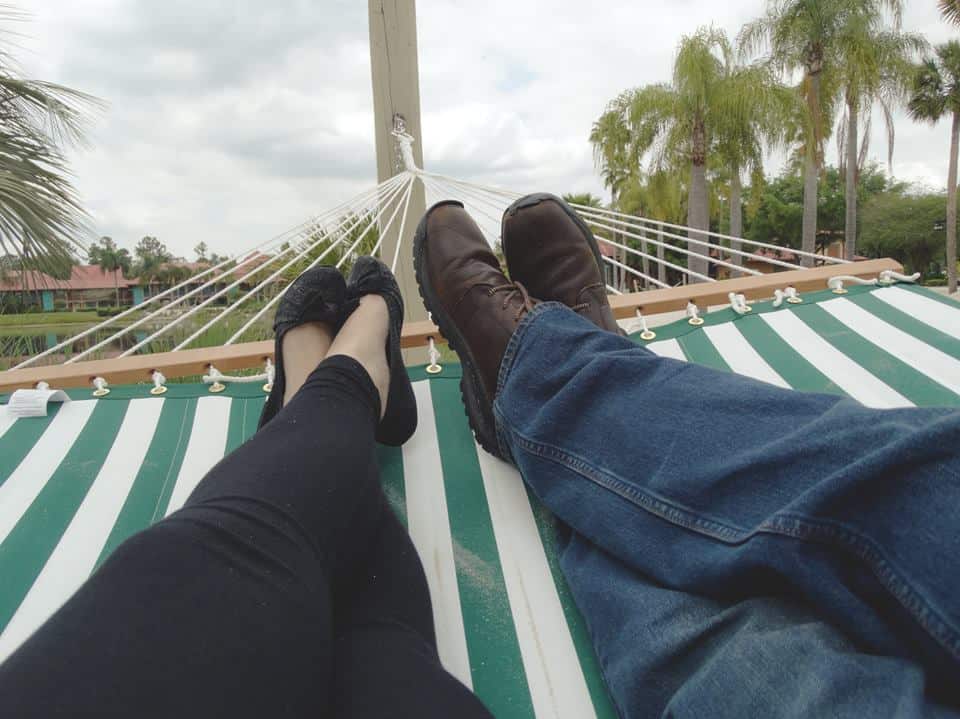 Take breaks, especially a mid-day break. I don't think I have to tell you that Florida is a hot place. It is especially hot at during the mid-day hours. I'm an early bird so I would head to the parks bright and early in the morning by myself, then I would head back to our resort at 11 am, grabbed some food, and we would hang out in our room for a bit or by the pool. After a few hours of relaxing with my feet up, we would head back to a park and enjoy our evening. If I felt tired at any point during our day, we would sit down in a shady spot, or hop on an air conditioned ride, hello Carousel of Progress. Just take it easy, and listen to your body. If you need to stop, stop. There is always something to look at or do at Disney World, even when you need to stop and rest.


Make fastpasses with characters. Characters love interactions; it doesn't matter what age you are, they will love interacting with you. When we went, the characters were so excited when we told them that we were celebrating our pregnancy. So make fastpasses with the characters, it'll make sure you aren't waiting around for hours to have our picture taken, and you'll cherish those photos for years.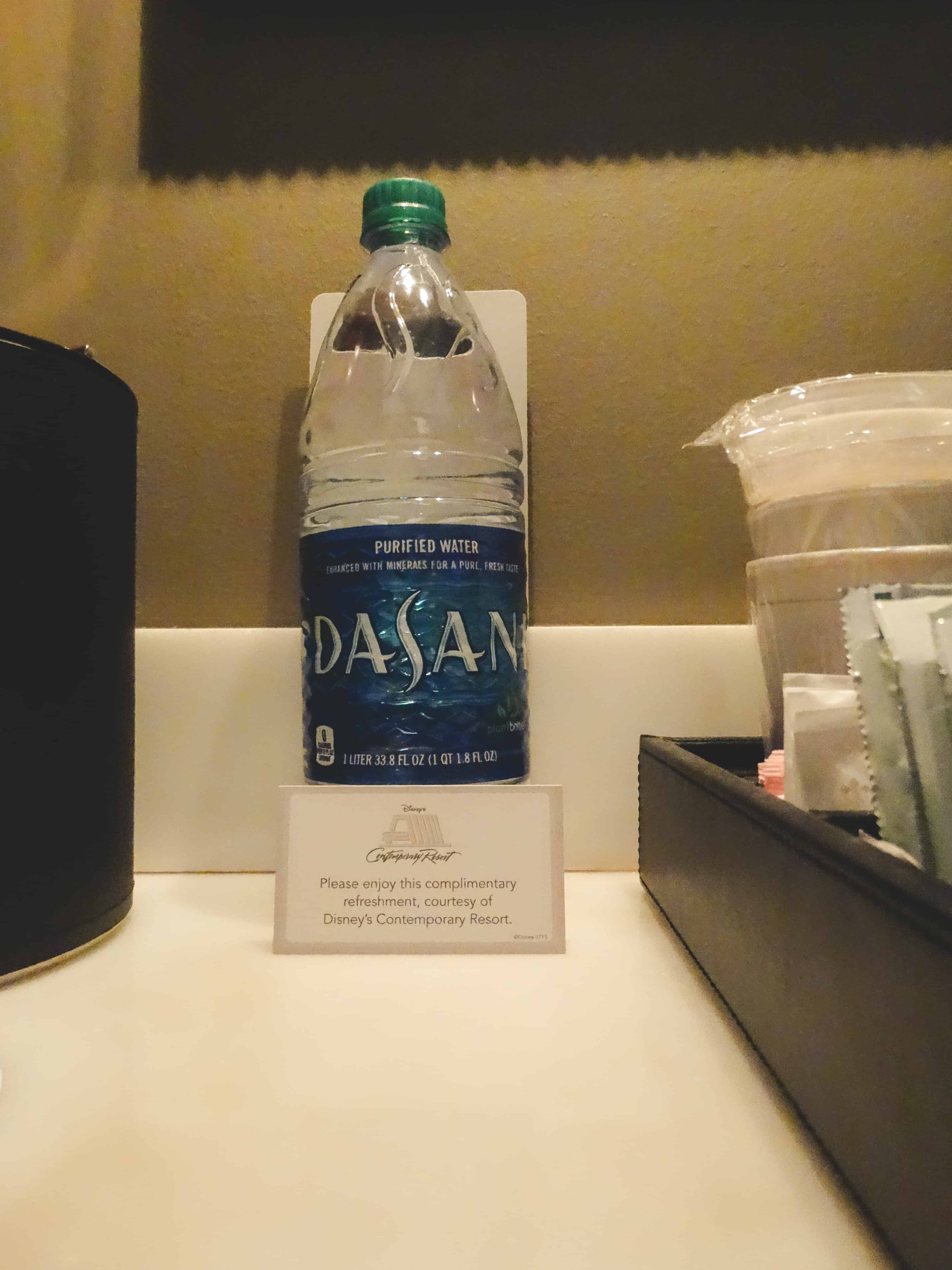 Stay hydrated. Like I mentioned before, Florida is hot, and you'll probably be walking a lot more than you do at home, so remember to stay hydrated. I cannot emphasize this enough. I have literally watched men, women, and children wheeled away for lack of hydration. Being pregnant, that's the last thing you want to happen. It's not a difficult thing to do, and you don't have to carry around pounds of water to do it either. If you head over to most counter service locations and ask for a cup of water, a Cast Member will give you a cup of water, free. Yup, you heard me, it's free. So there are no excuses. Stay hydrated.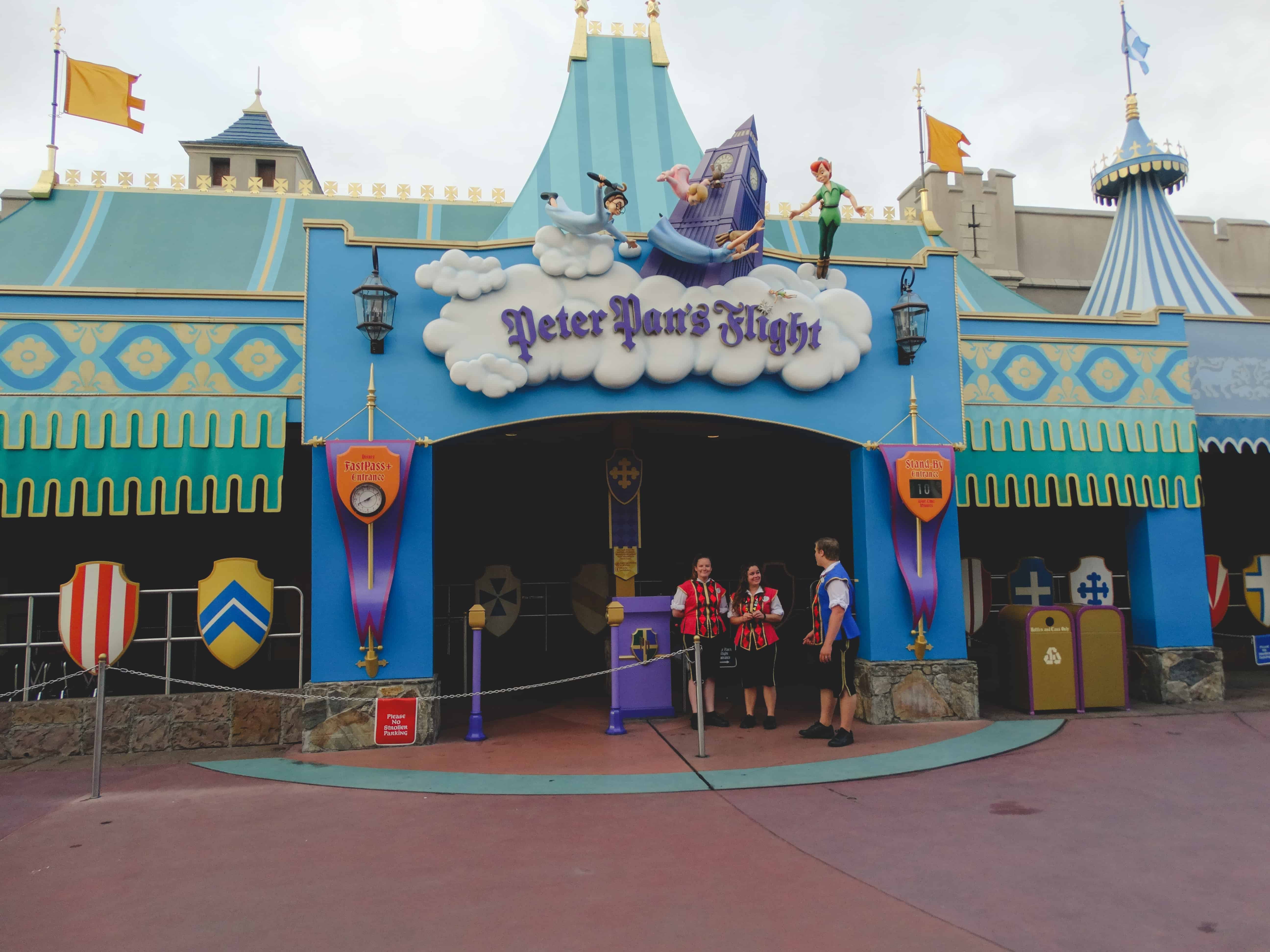 Know which rides are pregnancy-friendly. There are t0ns of rides at Walt Disney World, and there is something for everyone there. You will need to come to terms that you will not be able to ride everything, but you will be able to ride most of the rides and that's not even mentioning the shows that you'll be able to watch! There is so much to do there. If you are curious as to what you won't be able to ride, I've included a list below. But just think of it this way, if it has a height restriction you probably shouldn't ride it. Other than that, use common sense and just listen to your body.
Magic Kingdom:
Splash Mountain
Seven Dwarfs Mine Train
Space Mountain
Big Thunder Mountain
Tomorrowland Speedway
The Barnstormer
Epcot
Test Track
Mission: Space
Hollywood Studios
Rock n' Roller Coaster Starring Aerosmith
Star Tours – The Adventure Continues
The Twilight Zone Tower of Terror
Animal Kingdom
DINOSAUR
Expedition Everest – Legend of the Forbidden Mountain
Kali River Rapids
Primeval Whirl
Avatar Flights of Passage
Kilimanjaro Safari (however, I went on while pregnant and it's essentially equal to a bumpy car ride)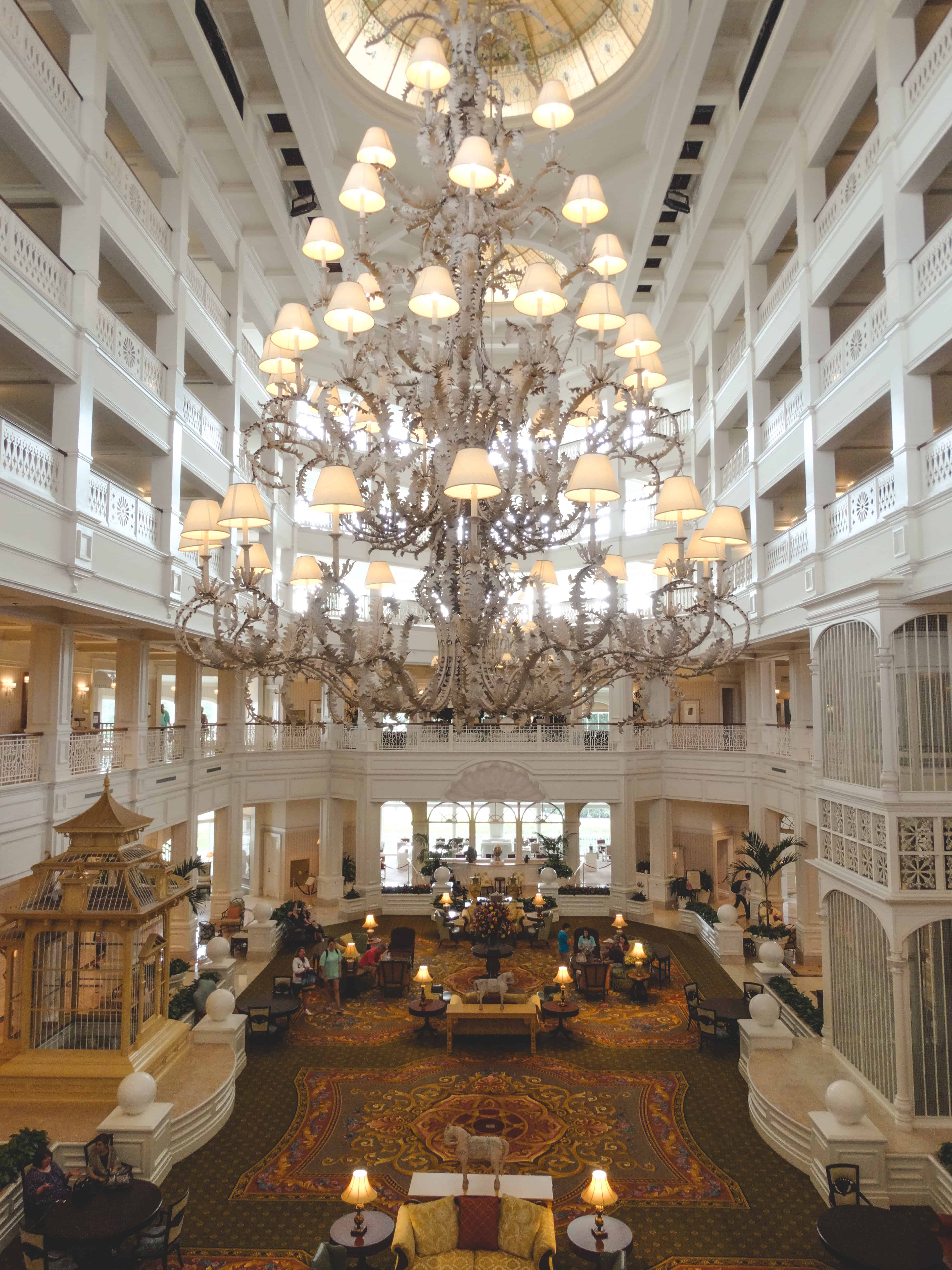 Treat yo' self! I don't think this should just apply to Disney World but find a moment during your pregnancy to treat yourself to something nice. While we were at Disney World we decided to treat ourselves to some nice dining experiences. It doesn't have to be a dining experience, it could be anything. Get a relaxing spa package, make reservations at Cinderella's Royal Table, or go on a mini shopping spree at Disney Springs. Don't want to overspend, then have a day by the pool and relax. The pampering possibilities are endless.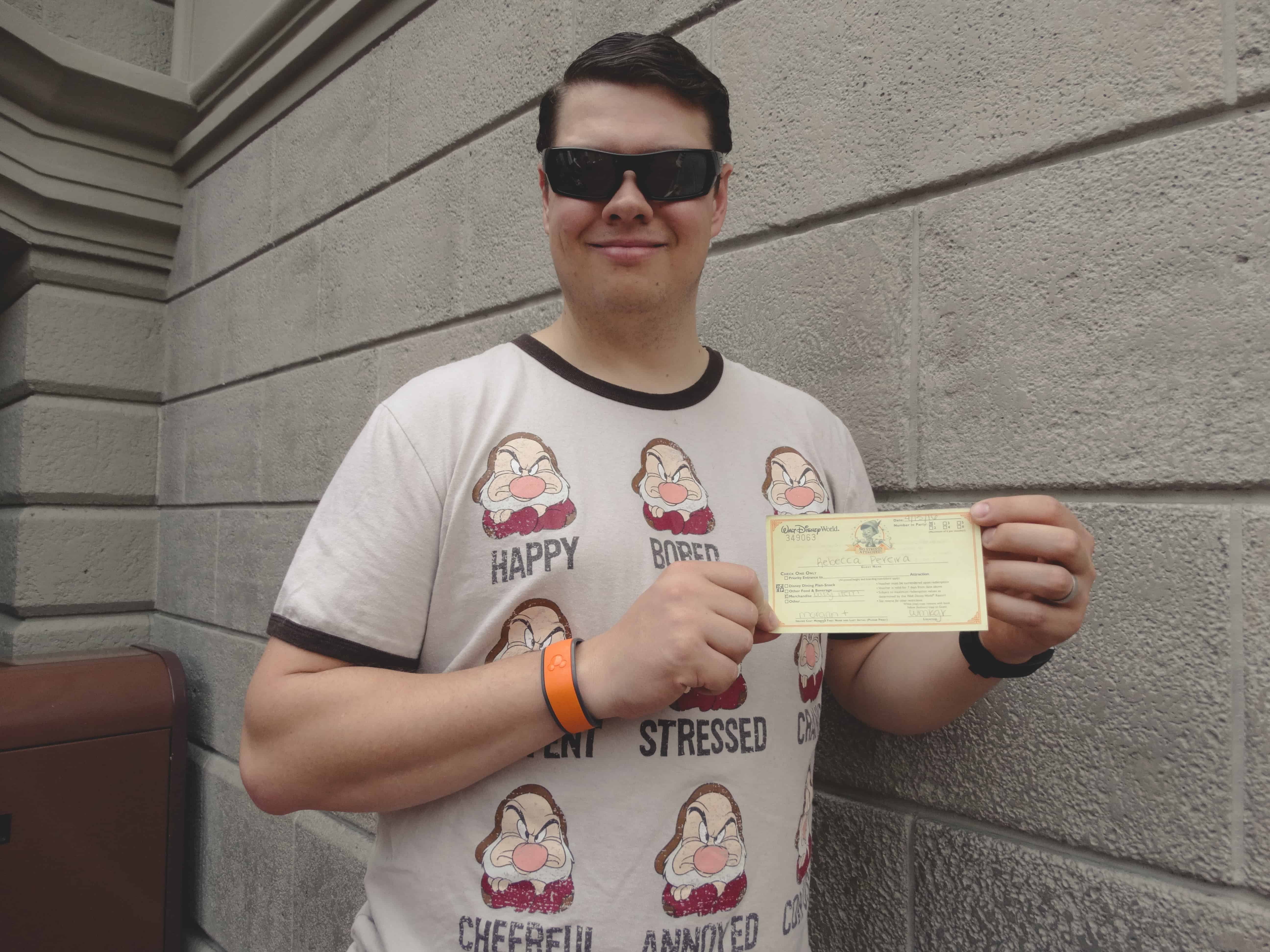 When in doubt, ask a Cast Member. This one is pretty self-explanatory. I have never had a bad experience with a Cast Member in the years that I have gone to Disney World. Each one was more than happy to help when I had a question or problem. Some have even gone above and beyond my expectations. When we went while pregnant, I was renewing my husband's annual pass when the Cast Member at the window noticed my 'I'm Celebrating button' and asked what we were celebrating. When I told her we were celebrating our pregnancy, she pardoned herself and went to the back room. When she returned, she handed us a gift certificate to use on any baby item at any shop on property. We were blown away and couldn't stop saying thank you! The Cast Members are at of the best parts of Walt Disney World.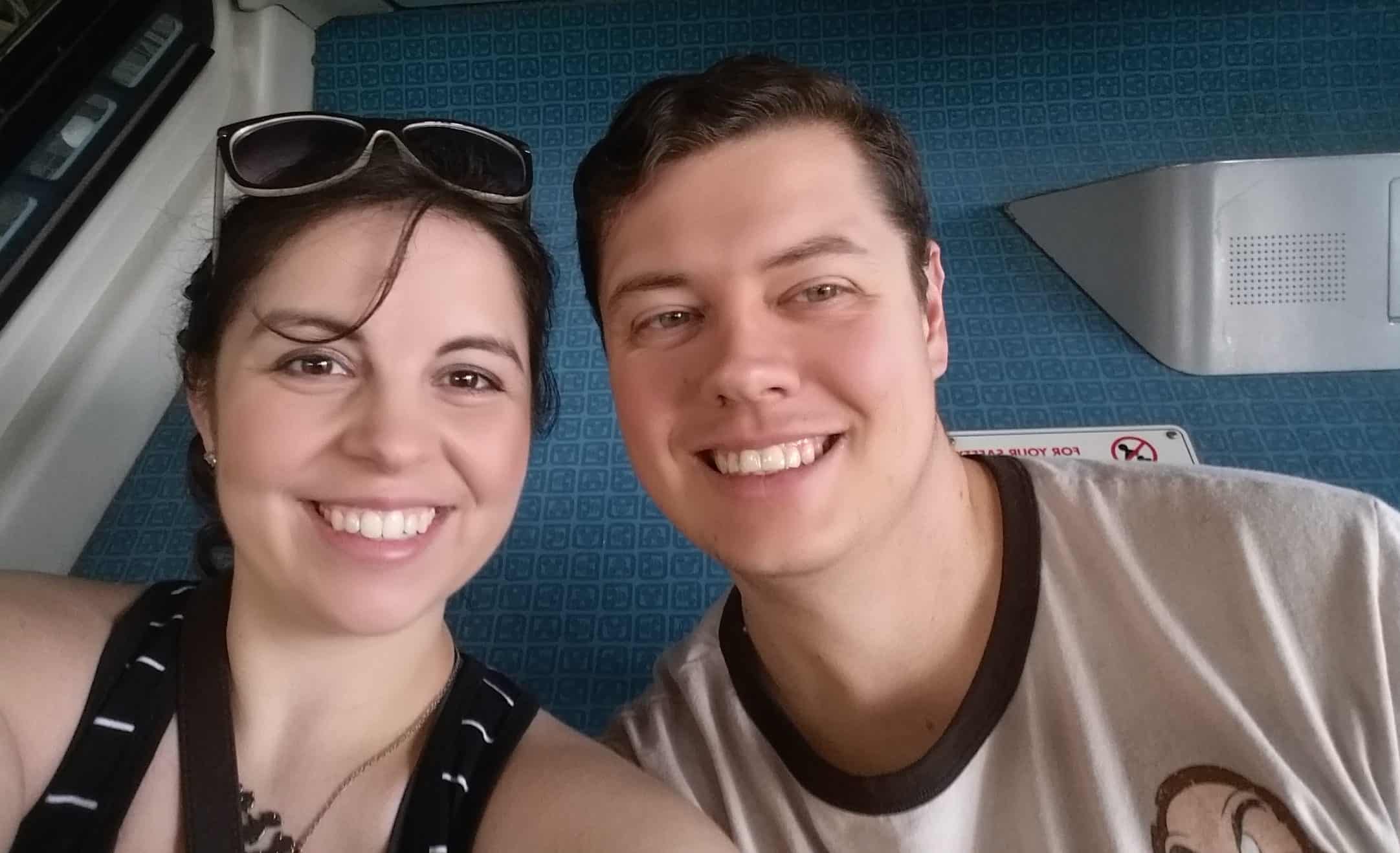 Enjoy this magical vacation with your love because your whole world is about to change. This. I don't think I even need to explain this one. Disney Vacations with a child if so different from solo trips or couples trips, so enjoy this vacation for what it is, and then you can plan your child's first trip to Disney World, which is a whole other magical experience! I promise, Disney World with your child is pure magic when you see their faces light up. If you are looking for tips for bringing your infant to Disney, you can check out the following posts I wrote about it.
Walt Disney World with an Infant
So you're taking your baby to Disney World: the Attraction Guide
Are you expecting and planning a trip to Disney World? Or have you vacationed at Disney World while pregnant? What are your tips?
If you know anyone heading to Disney World, share this with them.
Have a magical one!