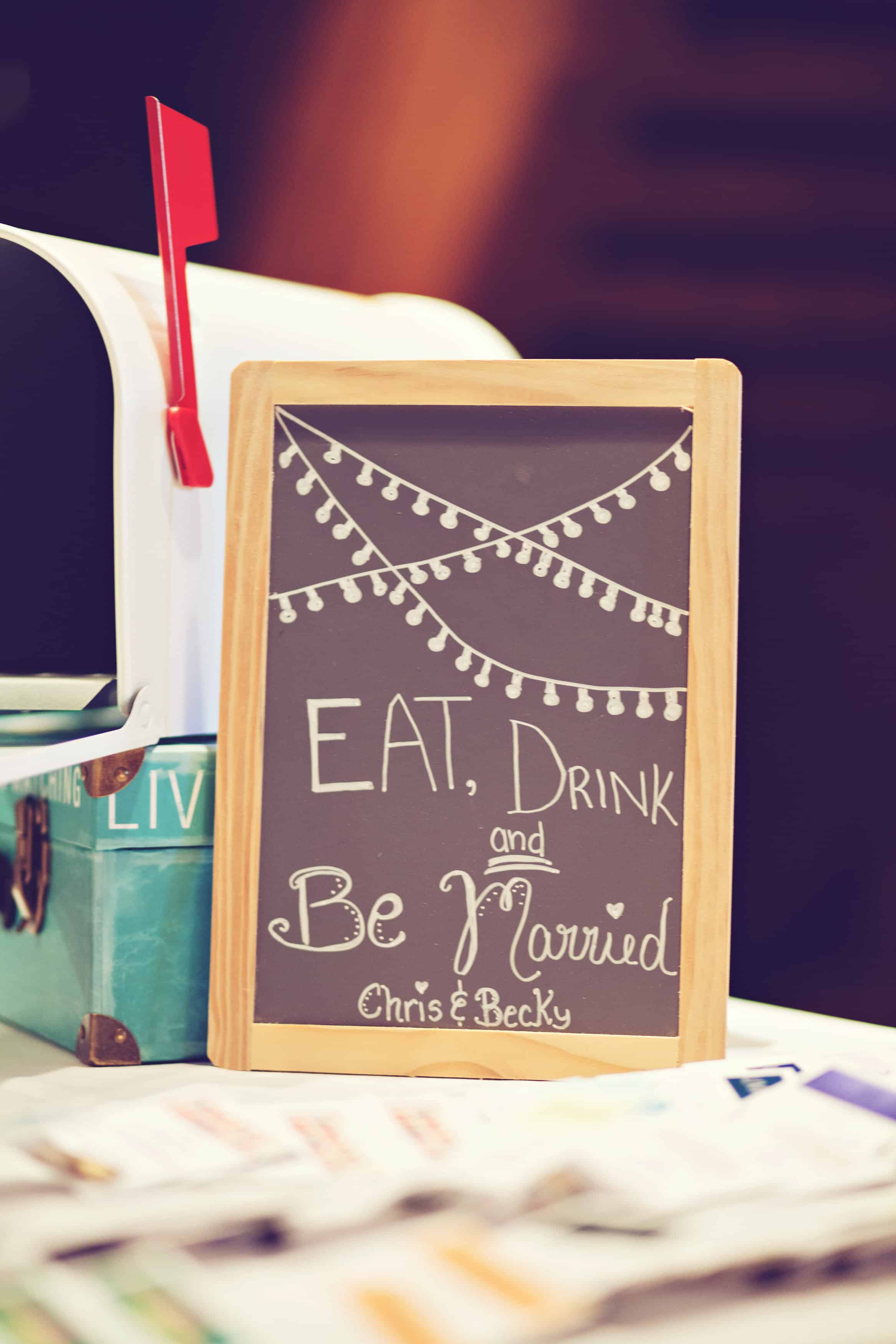 Hello Friends,
I know that wedding season is slowly coming to an end but I guess I've been thinking more and more about our rustic DIY wedding day lately. It's probably because Baby Girl will be gracing us with her presence soon and it's amazing to think about how our lives are going to change when she comes. So yes, the day that labeled us partners for life has been on my mind recently so I figured I would share the details of our day with you.
I know that I shared some of the Disney details with you guys back in June but there was so much more to our special day. Chris and I wanted the entire day to reflect who we are as a couple. We didn't want the cookie cutter wedding feel because that's not us. Although I do like my collection of cookie cutters, but that's another story for another day. We went for a DIY, rustic feel for our day. It was full of laughs, food, and fun times. The details reflected the things we love and the things we do together. When Chris and I first became engaged back in 2012, I knew exactly what gift I wanted to get him. This was actually my first wedding purchase. Yup, I am a nerd. Nope I don't care.
If you know the reference of these cufflink, you are awesome. If not, well I'll tell you so you can also be awesome.  They are from an episode of The Simpsons. More specifically, season 6 episode 19 'Lisa's Wedding.' In the episode, Homer gives these pig cufflinks to Lisa's fiancé asking him to wear them. Those cufflinks were passed down from Simpson to Simpson. He doesn't wear them, and Lisa pretty much dumps his ass on their wedding day.  Anyways, when Chris and I first met, we both realized we both enjoyed watching episodes of The Simpsons. We tend to quote The Simpsons in some of our everyday conversations with each other so it seemed only fitting that I would gift these to Chris for our wedding day. Plus I think they are unique and quirky. Oh you won't find these babies in any physical store, if you are looking for a pair I bought mine from an Etsy store called Sammys Beadworks.


Once the cufflinks were purchased…which Chris did not know about until the wedding day, we focused on added personalized details to our day that screamed us. Now I could go on and on about all the meaning behind the details, but let's be honest, you guys are here for the pictures. So enjoy!