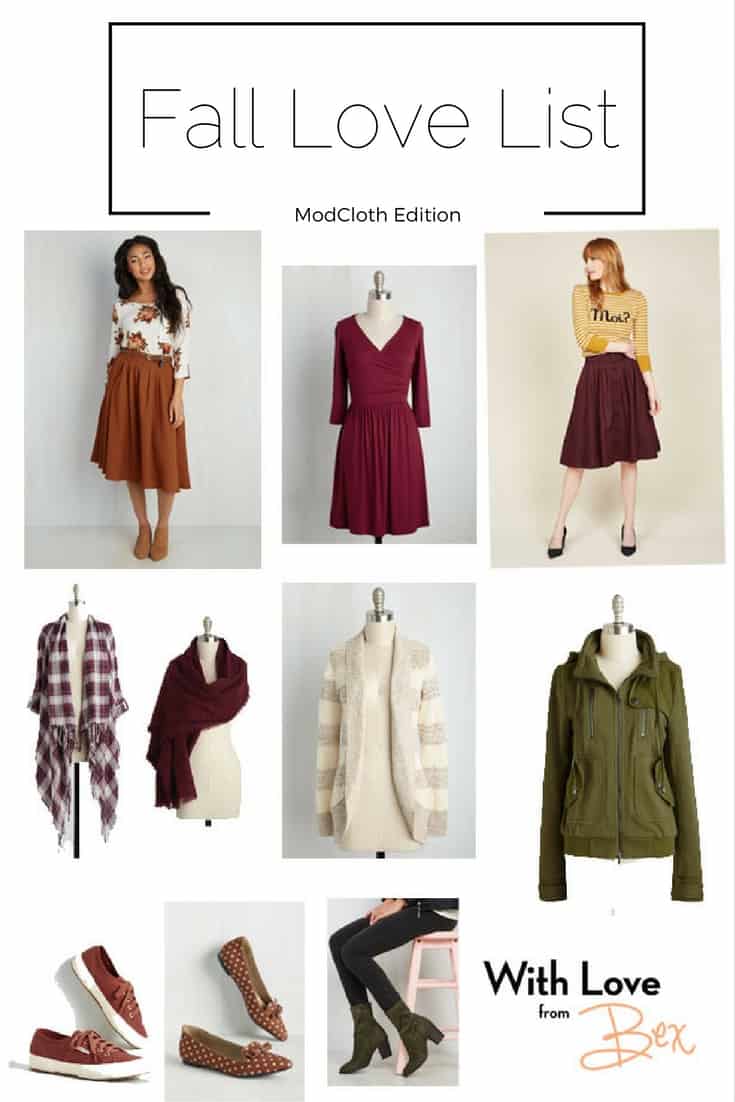 The season of pumpkin spice lattes, scarfs, and changing leafs is coming!! It's my most favourite season ever and if you're like me you count the days until you're back to sweaters, and other fall trend clothing. My absolute favourite spot to shop for fall is Modcloth. I have been a wholehearted supporter of the ModCloth fashion piece for years. I love the retro, yet updated, feel of their dresses, not to mention they have some pretty rocking accessories. When Chris and I got married 2 years ago, I made a ton of purchases on ModCloth. My favourite purchase was actually the yellow duck umbrella purchase I made. 
*This post contains affiliate links. Purchasing an item via one of our links means there is no additional cost to you but With Love From Bex receives a small percentage of the sale as a thank you. Thank you so much for your support*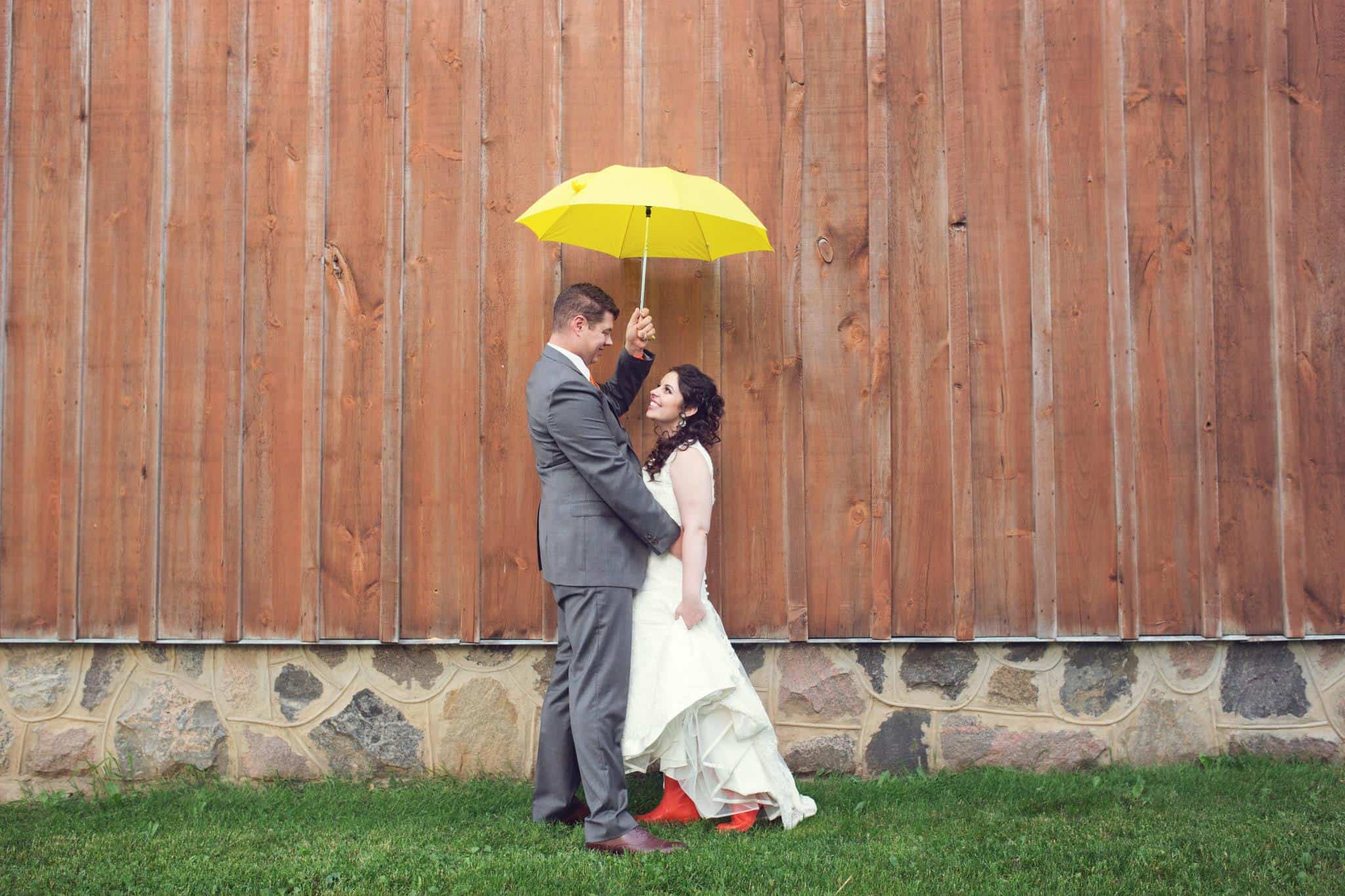 The handle actually has an adorable duck face on it!! And it's yellow, what's not to love about it. Oh, it also works in the rain….which I guess is a must for an umbrella….I actually don't think they sell this umbrella anymore, which is a pity, but they are constantly stocking up on such lovely outfits, especially during the fall season.
So I recently took to their website and immediately fell in love with so many of their new styles. I'm also surprised at how many of their styles could be "breast-feeding friendly." Hello, Fall Scarfs!!!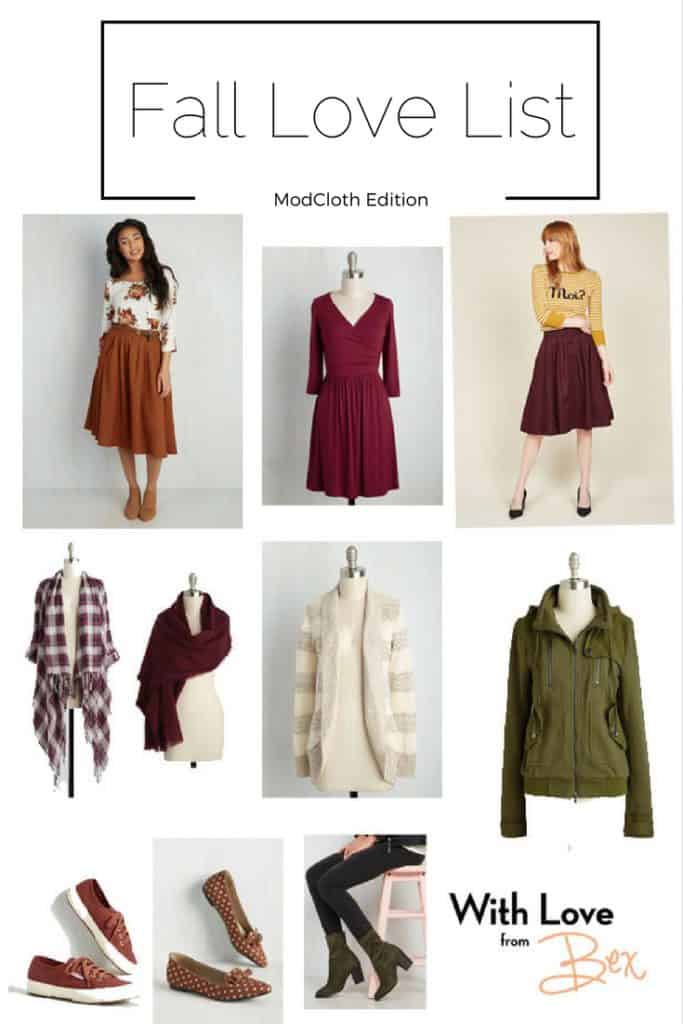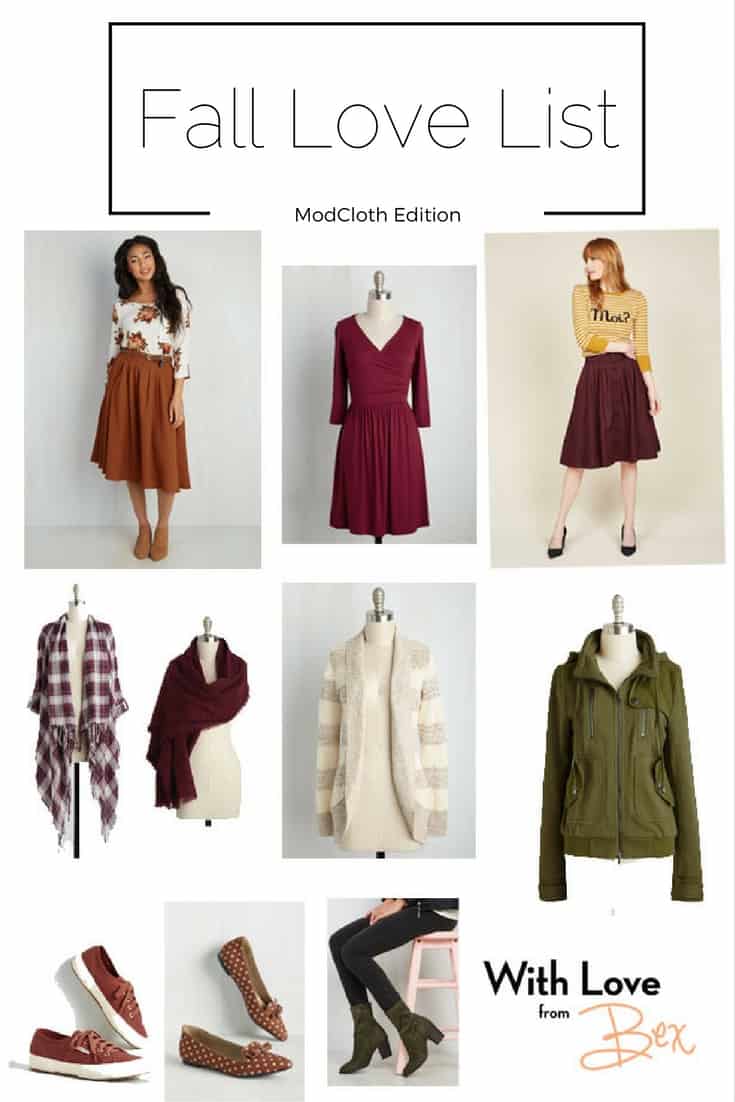 The items you see above are all currently in my favourites list on ModCloth.  I will be purchasing most of these items before October….I might hold off on the dresses or skirts because I really have no idea what my post baby body will look or feel like but those jackets, shoes, boots and scarfs! Love them all, my pocket probably won't but it'll be worth it.
This fall, I'm loving the army greens, browns, yellows, and burgundy. I think it gives off a wear cozy feel to this seasons fashion. When I do purchase these items, I will be sure to show you guys, with Baby Girl in arms, just because. However, if you are interested in purchasing these items before I do, here are the links, plus their website has so much more. ALSO if you are a new customer to ModCloth and sign up on their site, you can take advantage of their $20 off $100 deal by clicking here. Every little bit counts.
Now it's your turn, what's on your fall love list?