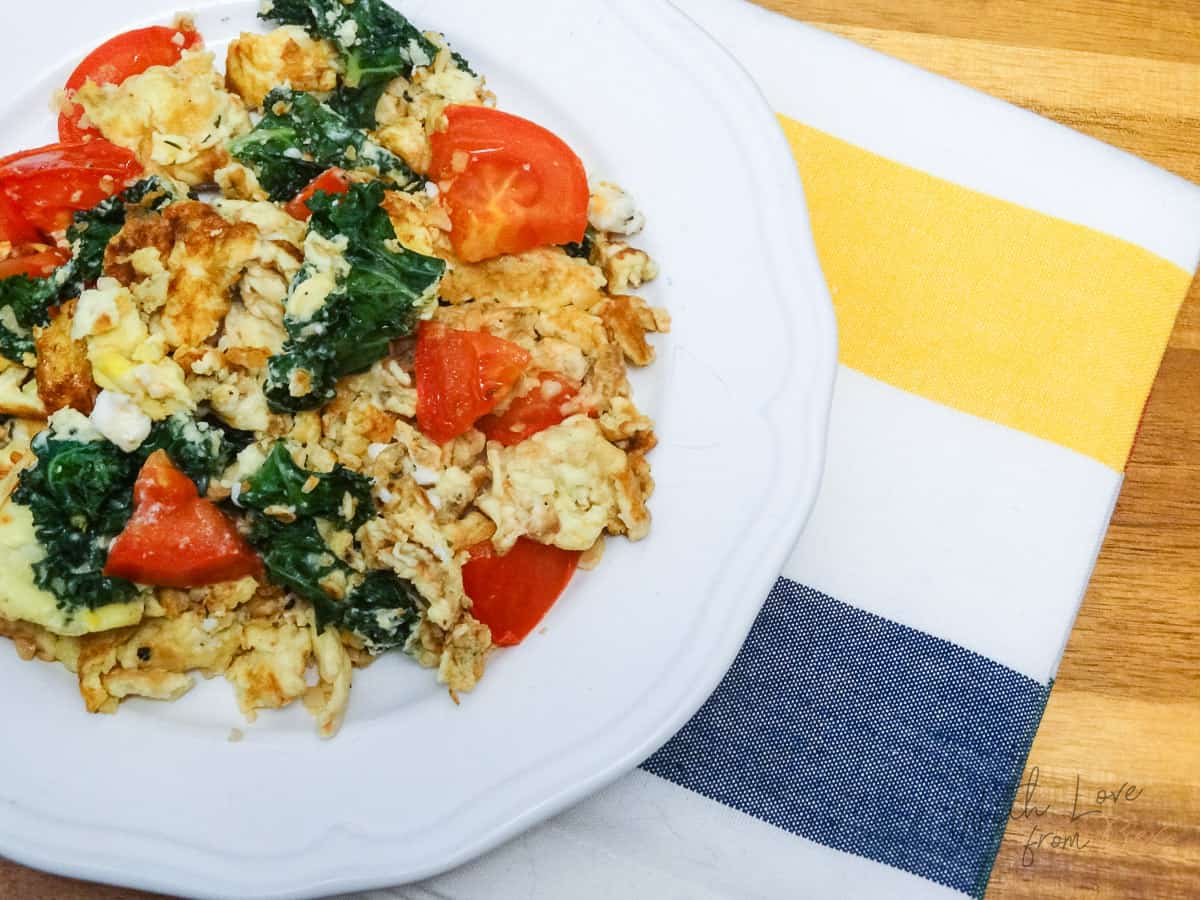 I know a lot of people have started the Whole 30 and it can be brutal, trust me, I'm still having nightmares about cupcake filled ballrooms. I wish I was lying. It can also be really difficult to come up with meals that are whole30 friendly and don't that long to make. At least that was the challenge for me when I did my very first round back in 2015. Surfing through Pinterest and finding inspiration from other blogs really helped me out. So in an effort to help you out, I'm sharing one of my favourite breakfast ideas. Even if you aren't doing a round of Whole30, these eggs are just healthy and taste great for any breakfast. Even Wendy (my toddler), loved these eggs for breakfast.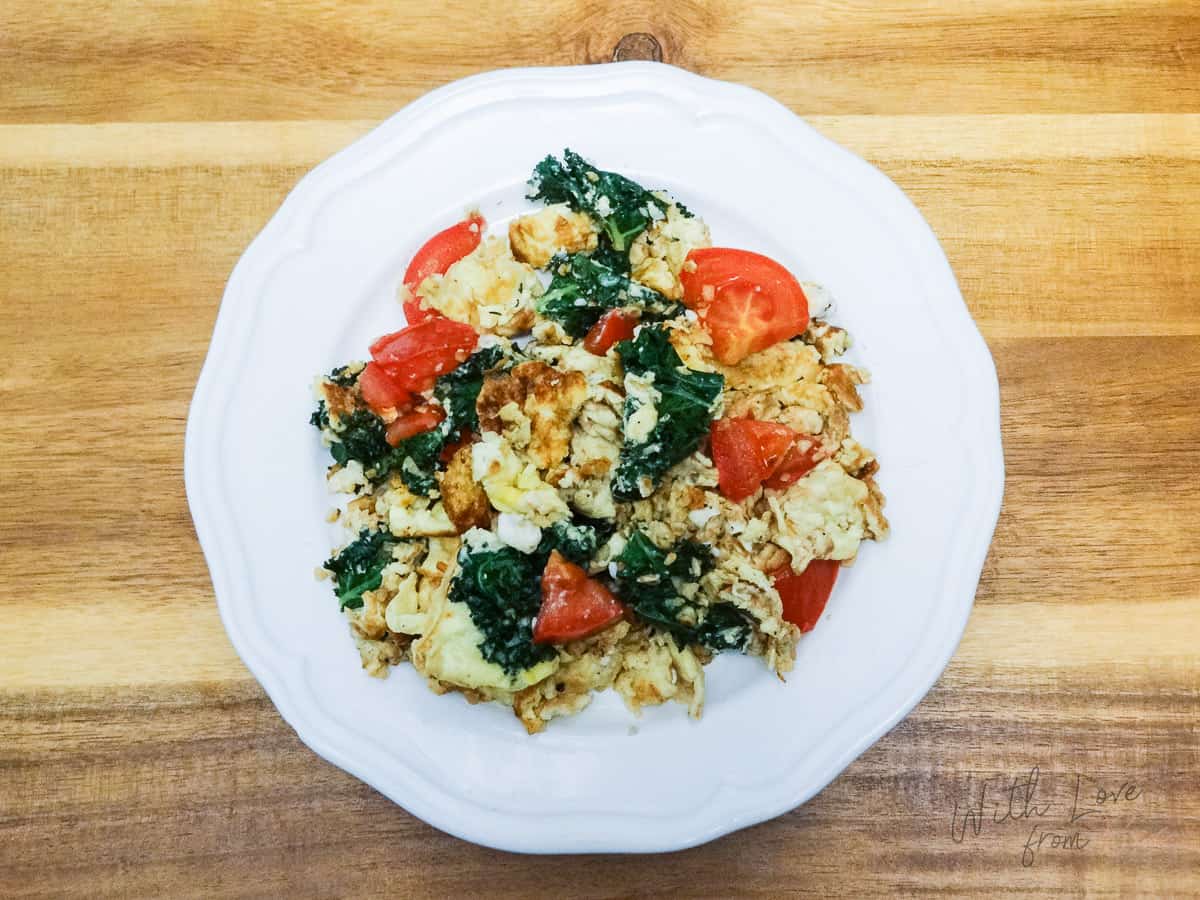 Healthy & Tasty Scrambled Eggs
Author: Bex
Prep time:
Cook time:
Total time:
Serves: 2
Ingredients
1 egg, large
⅔ cup of egg whites
1 cup kale, chopped
1 plum tomato, chopped
3 cloves of garlic, chopped
pinch of salt
pinch of pepper
½ tbsp coconut oil
Optional:
1 tbsp feta
Instructions
Heat the coconut oil in a pan until melted
Chop the kale and garlic and place both in the pan.
Saute the kale and garlic for 2 mins.
In the meantime, whisk the egg and egg whites together, add salt and pepper. Add the eggs to the pan
Scramble the eggs with the kale and garlic until cooked.
Chop the tomato and add to the pan. Cook for an extra minute.
Remove from heat and decide whether you want to add the feta cheese or not.
See easy peasy. It's a quick breakfast and one I know you're going to love!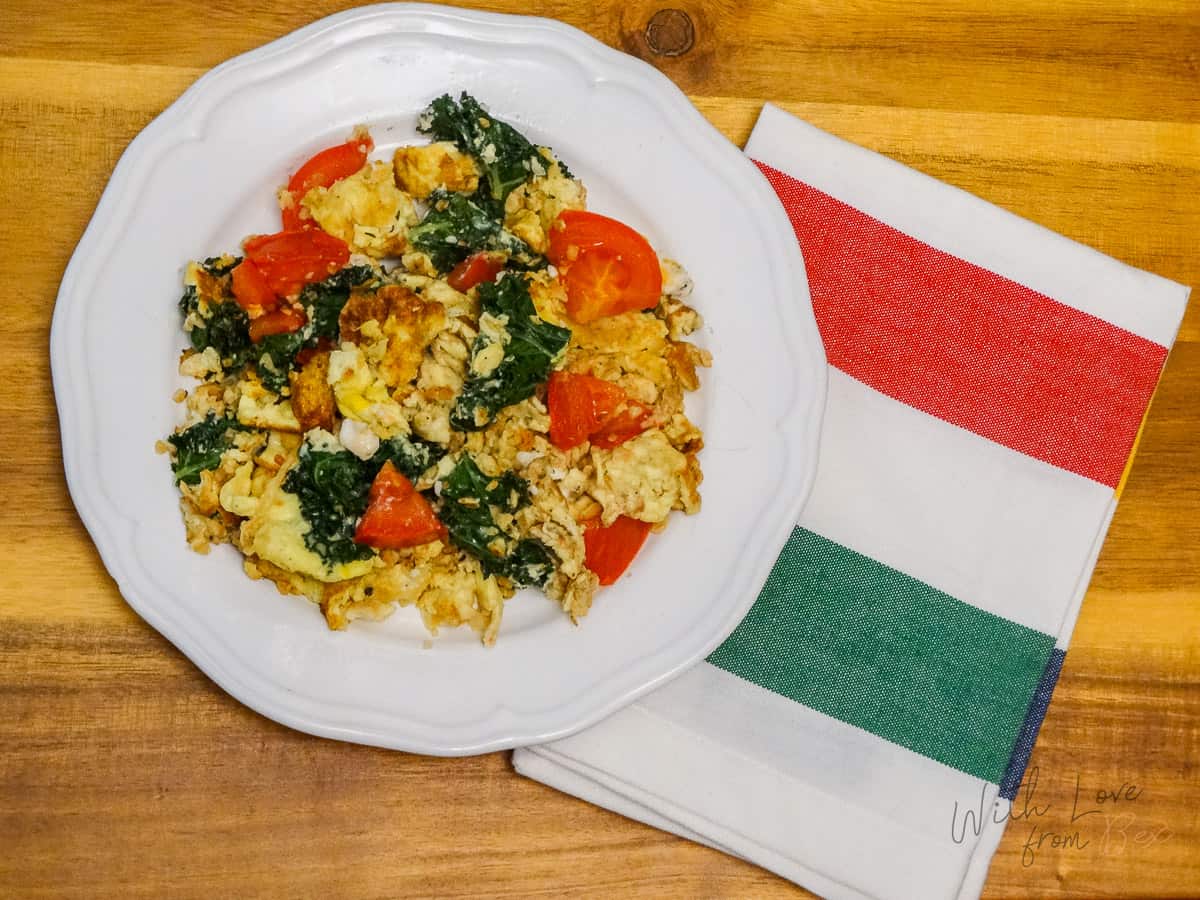 So let me know how your round of Whole30 is going? Do you have a go-to breakfast that you absolutely love? I would love to hear and try out your recipes! Also if you are looking the Nutritional value of this meal, just keep scrolling. I've decided I'm going to start including the details for anyone who is interested or trying to become more aware of their daily intakes.
Happy Breakfasting, friends!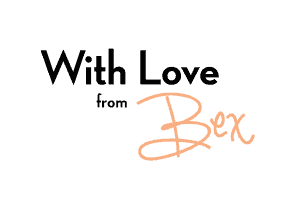 NUTRITION INFORMATION (per serving with Feta):
130 calories, 8 g carbs, 4 g sugar, 6 g fat, 4 g saturated fat, 11 g protein, 3 g fiber (from myfitnesspal.com)
NUTRITION INFORMATION (per serving without Feta):
122 calories, 8 g carbs, 4 g sugar, 6 g fat, 4 g saturated fat, 10 g protein, 3 g fiber (from myfitnesspal.com)
Looking for more yummy recipes?

Apple Pecan Salad with Honey Balsamic Dressing

Healthy Apple Snacks