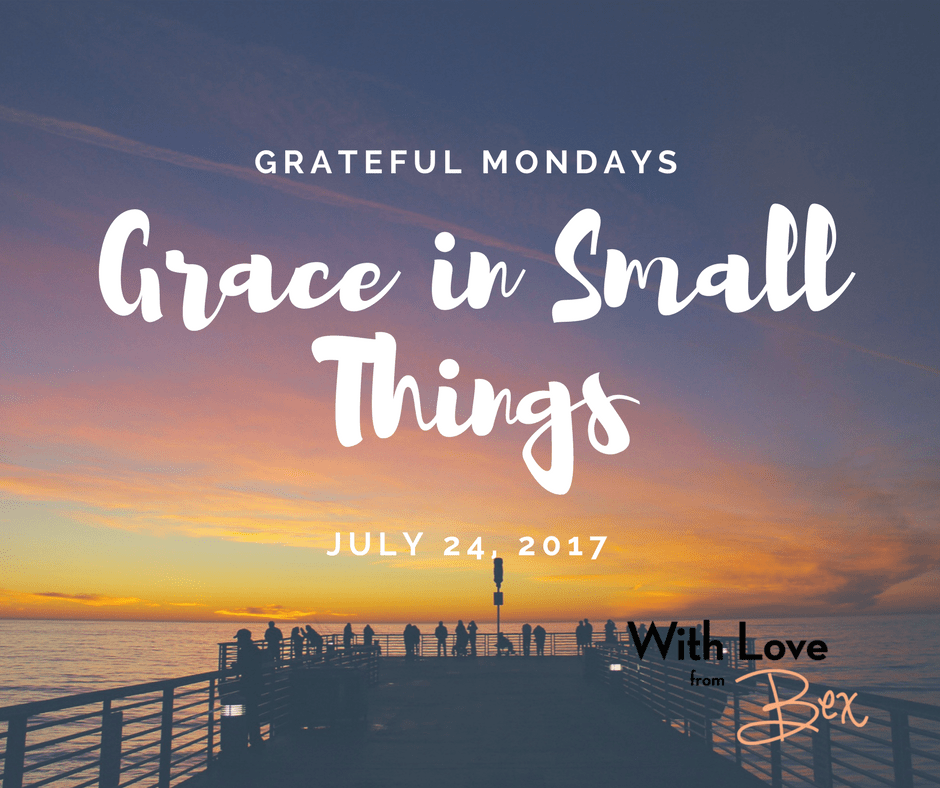 This week, I definitely need some positivity in my life. It's my last week on maternity leave and I am having some major anxiety issues, panic attacks that are coming on randomly, and some pretty awful thoughts. So I'm in desperate need of my three small things this week.
Early morning sun rays that spread across my face like a gentle wash cloth
A glass of wine and updating my bullet journal
The warmness of my muscles during the last downward dog of my 60 minute Moksha yoga class.
What's on your list this week?