---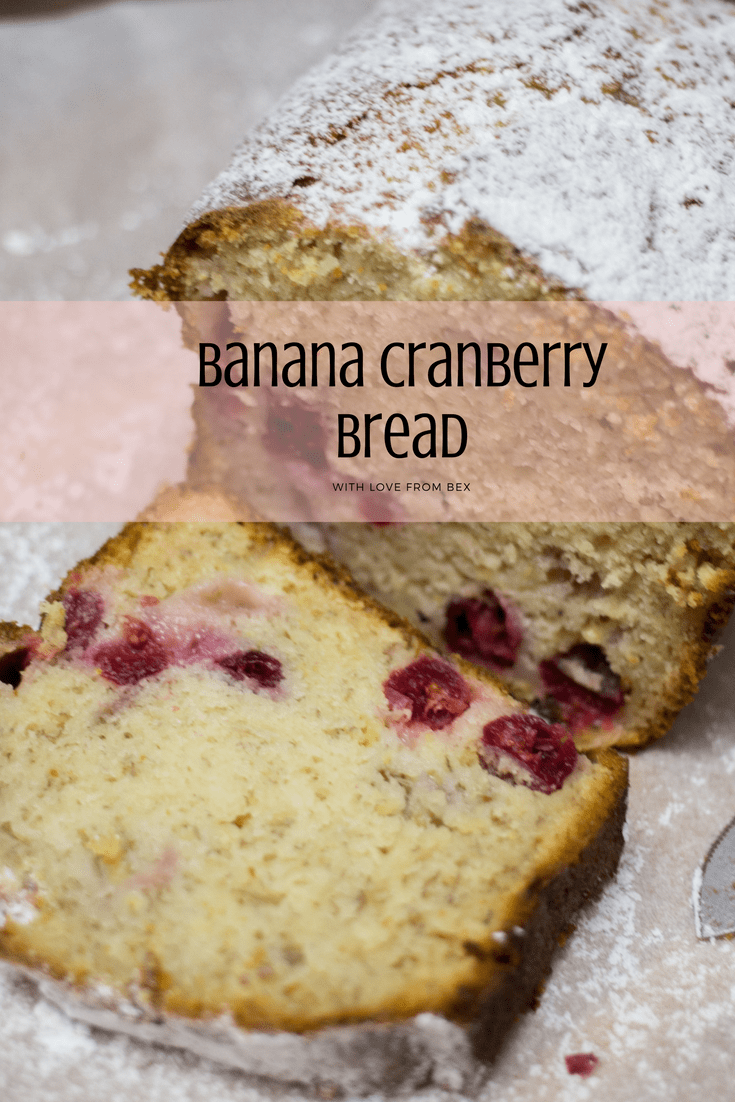 Is it just me, or do cranberries just taste so much better this time of year? Or maybe I just love the bright red colour. On a side note, I think I may be in the closet about my love of the colour red. I've always thought my favourite colour was blue, but I'm finding myself decorating with reds so maybe my favourite colour is changing. Anyways, as I was searching my freezer for dinner ideas, the bright red of a forgotten bag of frozen cranberries caught my eye. My mind started to think of all the wonderful goodies I could make so that this bag wouldn't go to waste. Then I thought about the very ripe bananas sitting on my counter and BOOM bread idea!
This is a pretty easy bread to make, plus it tastes more like a cake rather than a bread, which if you're like me, you'll love. The cranberries and banana blend together wonderfully and give the bread a sweet and tarty flavour.
You'll need ripe bananas, frozen cranberries, sugar, butter, milk, eggs, flour, baking powder, and vanilla extract. Don't worry the exact amounts are included below. Preheat your oven to 350 degrees F and spray a loaf pan with non-stick cooking spray. I use Pam's Baking spray it is oil and flour combined, so whatever I make doesn't stick to any pan.
Once you've sprayed your loaf pan, mash your bananas in a small bowl and set aside. In a larger bowl, whisk the sugar and butter together. You'll want to make sure the butter is at room temperature, it'll make it easier to whisk with the sugar. Once the sugar and butter are combined, whisk in the milk, eggs, vanilla, and then the bananas. Add the flour and baking powder and mix. Lastly, add the cranberries and combine. Pour into the loaf pan and bake for an hour and fifteen minutes.
Once you hear that wonderful timer go off, let the bread cool and then get ready to bring out your tea set and enjoy a slice of bread with a dusting of powdered sugar.
Banana Cranberry Loaf
Author: Bex
Recipe type: Bread
Prep time:
Cook time:
Total time:
Ingredients
1 cup sugar
¼ cup butter, unsalted and softened
1¼ cup bananas, mashed (about 3 bananas)
¼ cup milk
2 eggs
1 cup flour
2 tsp baking powder
1 tsp vanilla extract
1 cup frozen cranberries
Instructions
Preheat your oven to 350F degrees and spray a loaf pan with non-sticky cook spray (I use Pam's Baking spray)
Mash bananas in a small bowl and set aside.
In a large bowl, whisk the butter and sugar together until combined.
Whisk in the milk and eggs, then add the mashed bananas and vanilla.
Add the flour and baking powder and combine.
Add the cranberries.
Pour mixture into the loaf pan and bake for 1 hour and 15 minutes
What's your favourite bread to bake this time of year? I want to hear all about your creations! Don't forget to follow me on Instagram and Facebook!
Happy Sunday!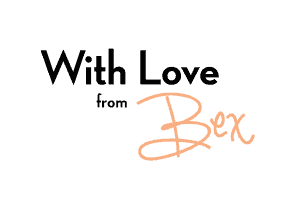 Check these out!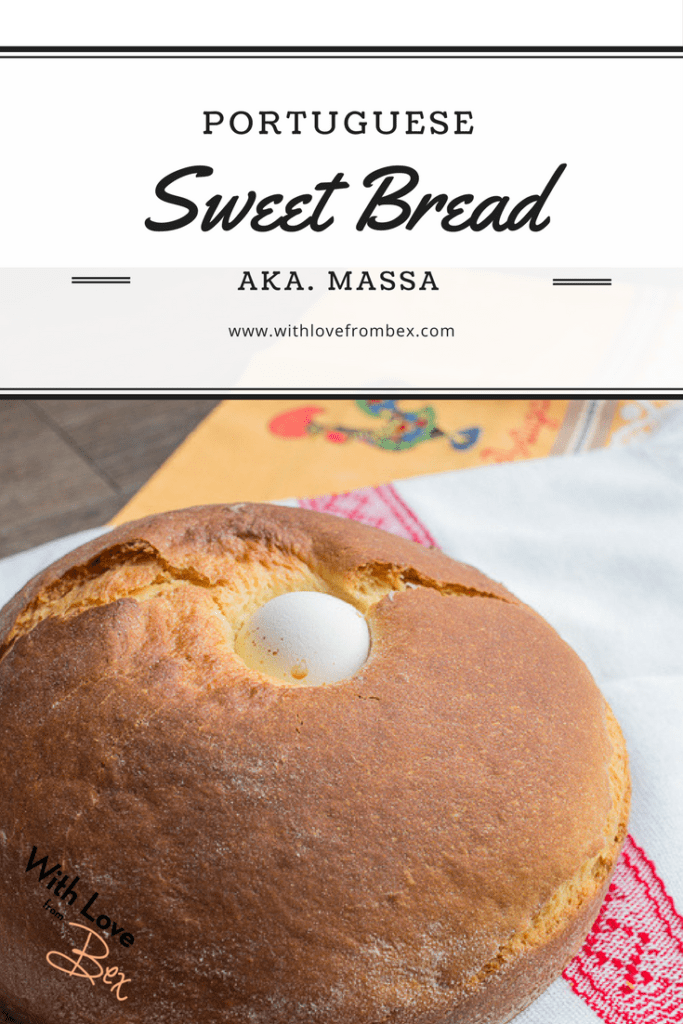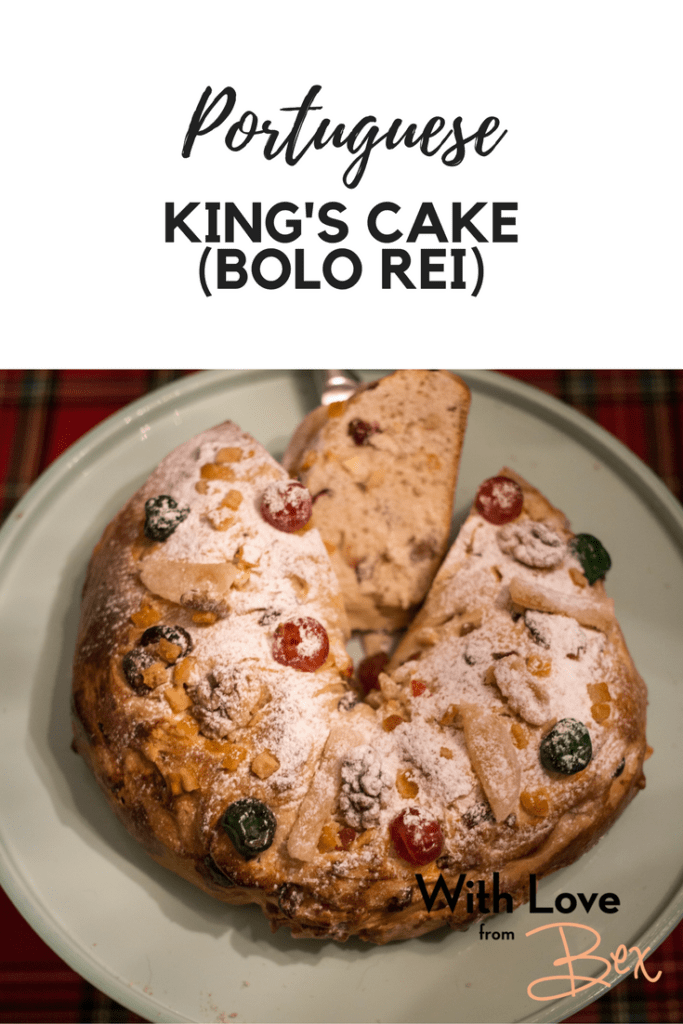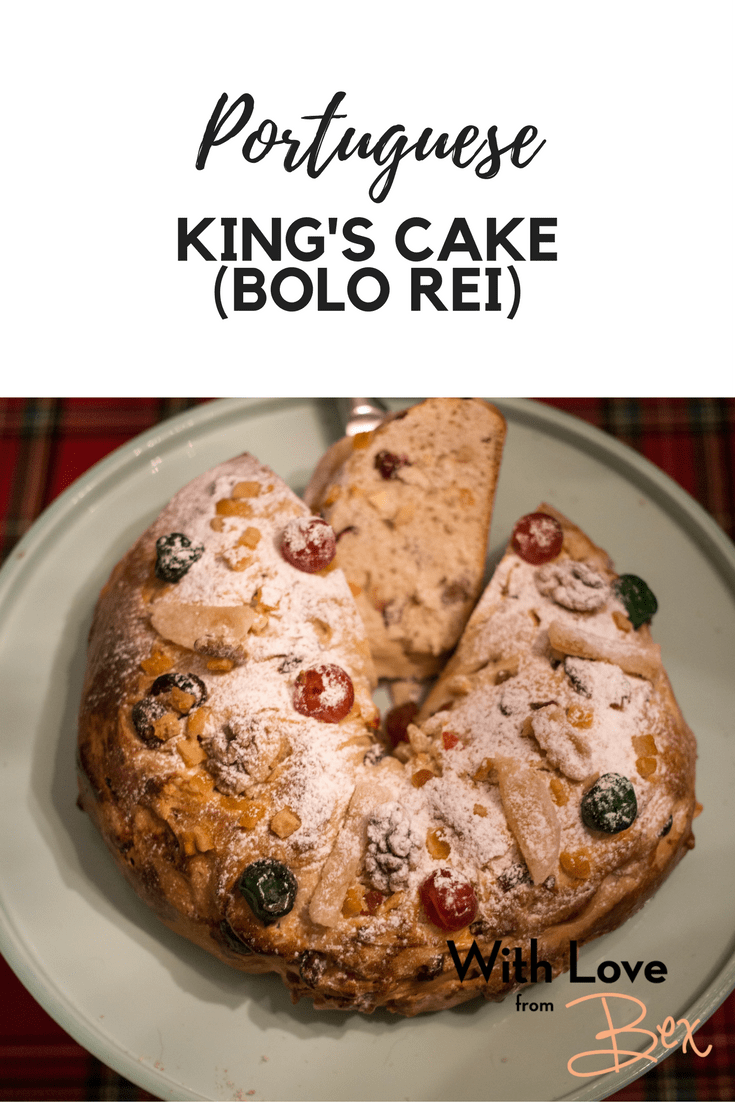 The best chocolate chip pumpkin bread