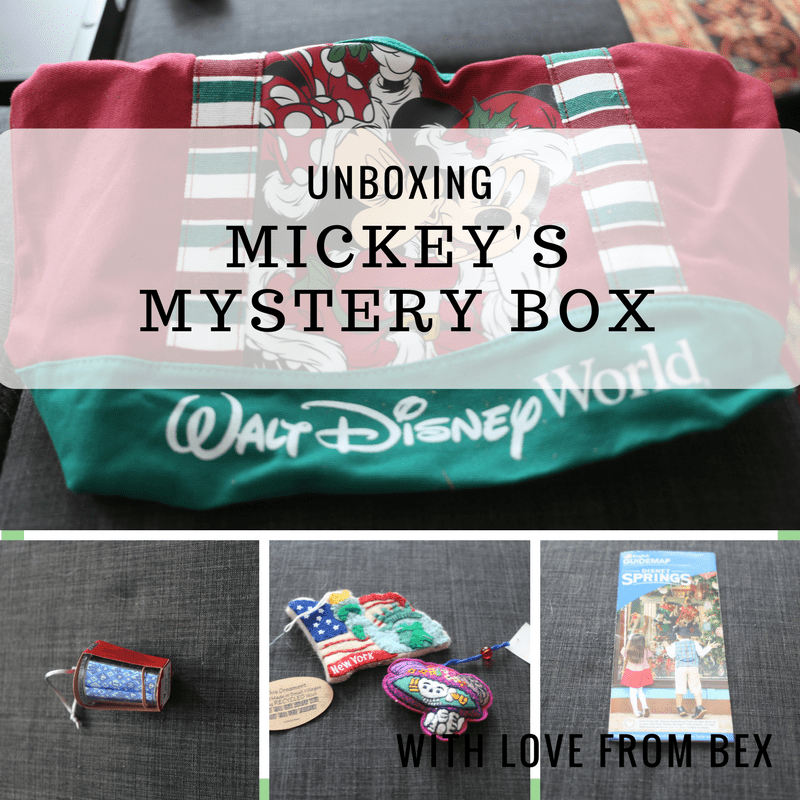 Hi Friends,
If you know me, then you know I'm obsessed with all things Disney, especially Disney World. So during the holidays, as I was surfing through Instagram, I found a totally new to me subscription box called Mickey's Mystery Box. I had never heard of this box before, but they were offering a special Christmas box and I just couldn't say no.
So Mickey's Mystery Box is a subscription service that promises to deliver Walt Disney World items directly to your door steps! As a Canadian, who wishes she lived 5 minutes from The Mouse, this sounds awesome! Ther offer 5 different kinds of boxes to choose from. The Once Upon a Time Box, which is a one-time box, kinda like a tester or event focused, I assume. The Christmas box I received was a Once Upon a Time Box. Then there is the Be Our Guest Box, which is all snacks directly from the parks (yum!). There are actually different size boxes for snacks. The Spoon Full of Sugar Box, which is a small box. The Fairest of them All box, which is medium size. And finally the Fantasmic! Box, which is their largest box. If you search youtube, you'll find a few vloggers doing unboxings of the various boxes. I recorded an unboxing as well! So check out my video at the end of this post to see all the wonderful goodies I received!
These are the items I received from Mickey's Mystery Box:
A Disney Springs Guidemap
Cost: Free
New York Christmas Ornament:
Purple Christmas Ornament:
Still have no idea what the purple ornament is….
Starbucks Christmas Ornament:
Disney Popcorn

Christmas tote:

Christmas Tree Rice Crispy Treat
So head over to youtube and check out my unboxing. Don't judge, it's my first time doing one of these youtubey videos. But enjoy 🙂
Happy Magical Monday Friends!