Oh my goodness Friends, have you heard the news?!?! The Star Wars: A Galactic Spectacular Fireworks show is being replaced by  a new holiday spectacular, the Jingle Bell, Jingle BAM! According to the Disney Parks Blog, the new show, which starts on November 14th, will "[come] to life on, above and around the Chinese Theatre.." at Disney's Hollywood Studios park. The show will feature special effects, fireworks, projections, and holiday music. If it's anything like the Star Wars Spectacular, then it will be good! Mind you, I have not personally watched the Star Wars show live, only on youtube and I think that show is amazing. I do plan on watching the show live when we head down to visit the Mouse at the end of the month. Here's the release that Disney Parks Blog put out this morning:
"Led by elves Wayne and Lanny, the duo from ABC/Walt Disney Animation Studios' animated special "Prep & Landing," the spirited yuletide adventure to the North Pole features memorable holiday moments from Disney films including "Mickey's Christmas Carol," "Beauty and the Beast," "Pluto's Christmas Tree," "Bambi," Tim Burton's "The Nightmare Before Christmas" and more, all building to a festive finale that's "So tinsel!"
And did I mention there will be snow?
A sweet way to enjoy this new holiday spectacular is with the Jingle Bell, Jingle BAM! Holiday Dessert Party, which includes reserved viewing, desserts, specialty beverages and more. Each dessert party guest will get a pair of 3D HoloSpex® glasses to use while watching the show. The glasses create spectacular holographic illusions of gingerbread men, candy canes, snowflakes and ornaments on any bright point of light.
Memorable, heartwarming, and enchanting for the entire family these one-of-a-kind holiday experiences will dazzle Disney's Hollywood Studio guests through December 31."
All this is so exciting, especially since last year marked the end of the Osborne Family Spectacle of Dancing Lights. With all the changes happening at Hollywood Studios, the park has really been lacking in some Disney entertainment.  So this will be a great addition for the Holiday season, plus SNOW!!!! There is something about snow and Disney that gives me the warm fuzzies. So if you are heading down to Disney World for the holidays, be sure to check out the Jing Bell, Jingle Bam! spectacular and let me know what you think.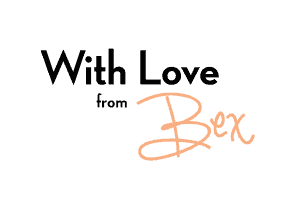 Photo from Disney Parks Blog