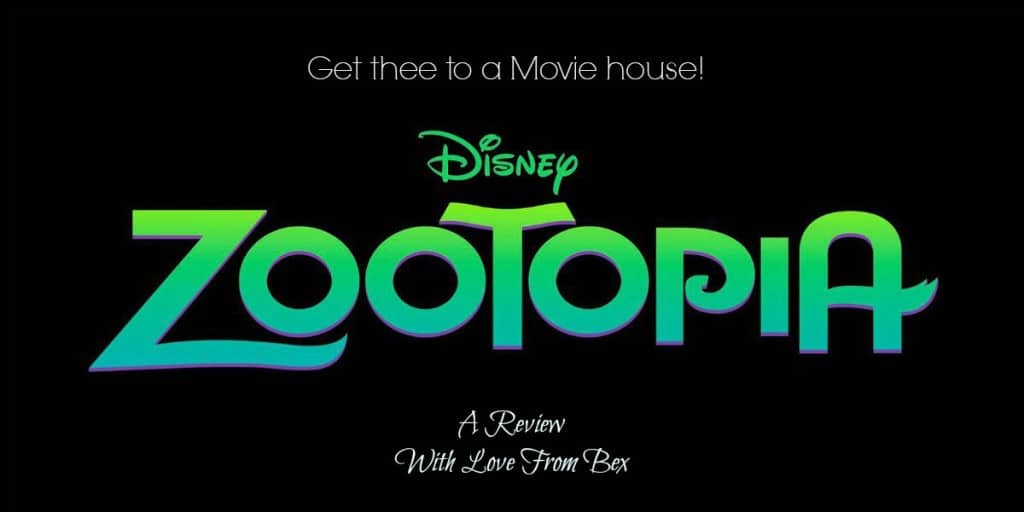 If you haven't already watched Disney's newest animated film, Zootopia, you need to. Chris and I ventured out to the locate movie house this weekend and enjoyed every minute of it. Even with its tough theme it was such a wonderful, feel good movie.  If you have been living under a rock for the last few months…and have no idea what the heck I'm talking about, you can check out the official trailer if you follow this link –> Zootopia Trailer!
I laughed, I cried,  and at moments I held on to Chris' hand tighter ….yes I'm just a kid in a grown ups body….There were many things I adored about the film. For one, there is no couple-y romantic theme. It's refreshing to see Disney starting to move away from the overbearing-make-me-puke romantic princess stories. The two main characters of the film, Judy Hopps and Nick Wilde, are an amazing case-solving dual who build a strong friendship throughout the film. They have quickly become my favourite team of Disney pals. Judy Hopps is voiced by the very talented Ginnifer Goodwin (Once Upon a Time) and Nick Wilde is voiced by Jason Bateman (Couples Retreat). The voice talents could not have been picked better. These two worked perfectly.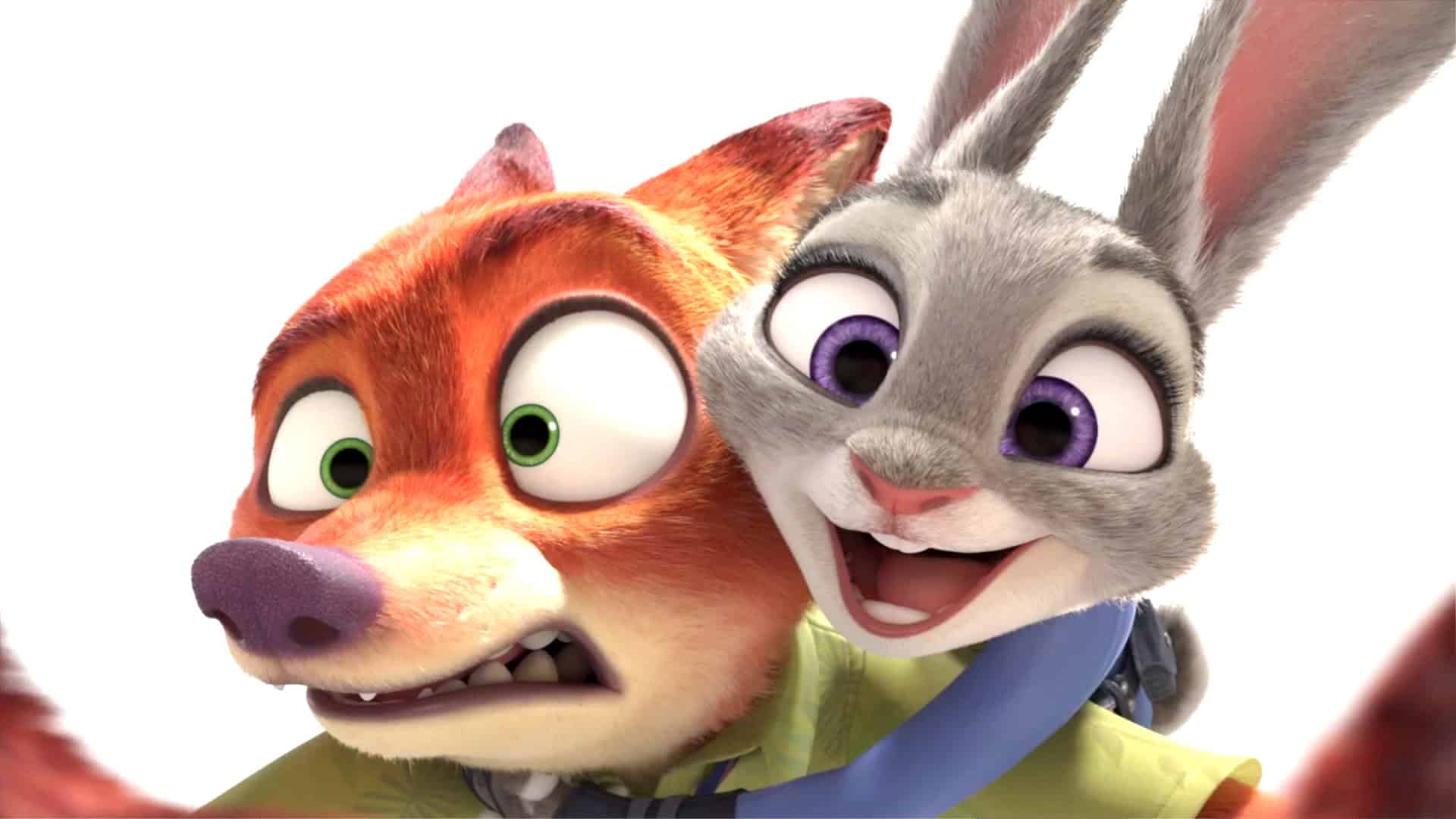 If I'm being entirely honest, my favourite thing was the way Disney handled the topic of overcoming stereotypes and prejudice. This theme is made obviously clear from the very beginning of the film. Judy is a bunny who is determined to be a police officer. Her parents attempt to discourage her from pursuing her dream because they fear it's dangerous and that bunnies don't become police officers. Without spoiling too much, Judy does follow her dreams and is met with barriers along the way. However, even though Judy fights through to become the police officer she is later faced with the realization that she holds some damaging prejudices and stereotypes about other animals. This just goes to show that anyone can hold prejudices that they are not obviously aware of. Brilliant, right? I know it's an old concept but considering what has been going on around the world, this film could not have come at a better time. The film handles prejudice and stereotypes in a way that both adults and kids can understand and appreciate.
What's another reason I absolutely love this film, the soundtrack. Go ahead, I dare you to listen to Shakira's 'Try Everything' and not break out your dance moves. I also know that the reason I love the soundtrack, especially that song is because it calls to me in some weird way. I am someone who wants to do everything. I love learning, I love new challenges, and learning new skills. It's fun and exciting and probably why I can't seem to just pick one hobby or want just one career path. So put yourself out there, and be anything you want to be.
If the reasons above aren't enough to convince you, you should check out the quality of the animation! Chris and I watched the film in 3-D and it was amazing. I actually forgot I was wearing those stupid 3-D glasses, which never happens.

So go get thee to a Movie House and  watch this hilarious, touching, and thought-provoking film. You won't be disappointed, trust me.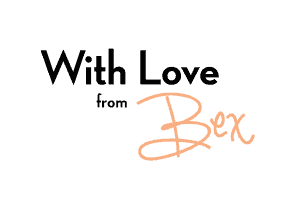 PS. The sloths are awesome!
*all images in this post are property and copyright of the Walt Disney Company