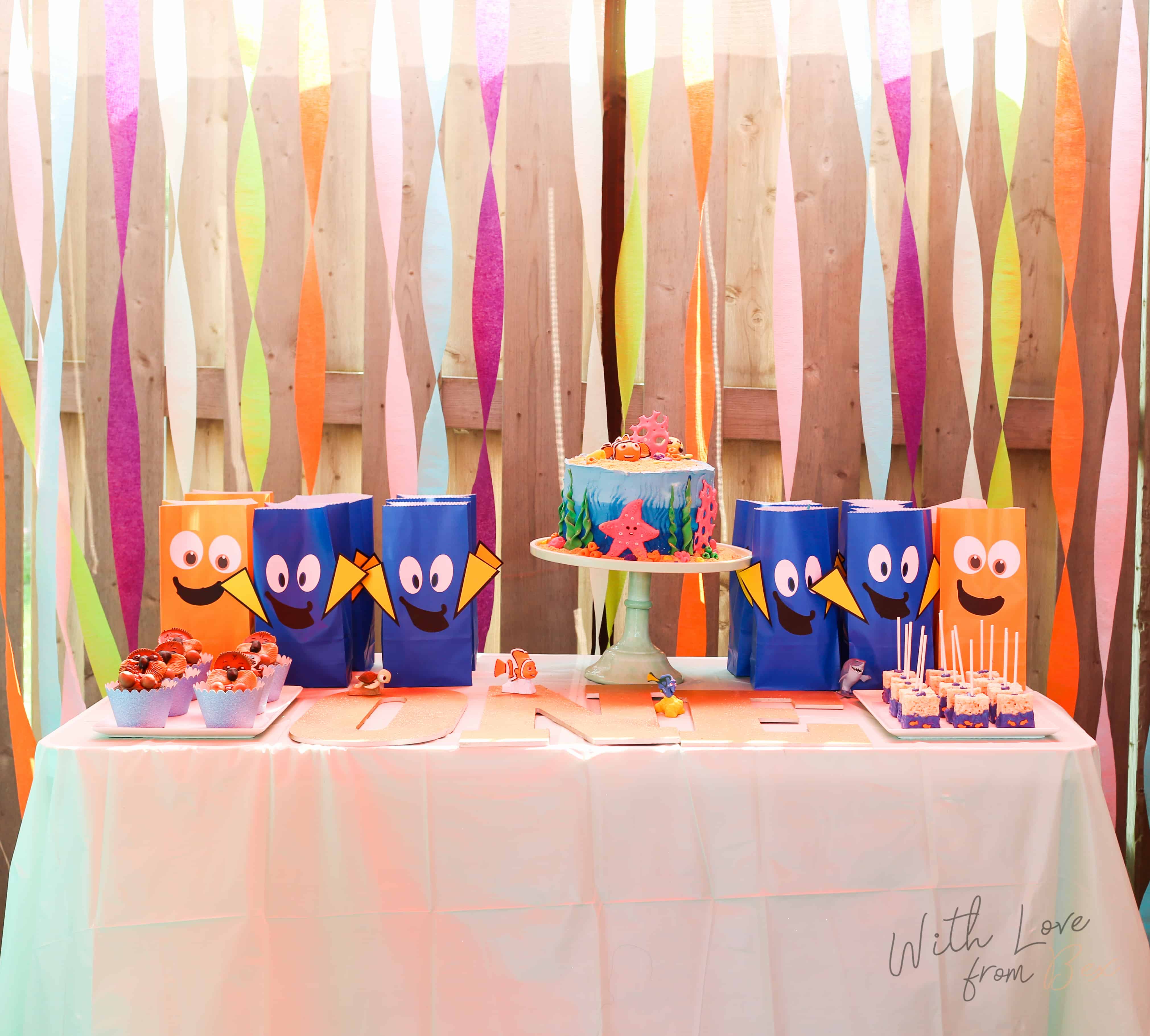 Anyone who knows me knows how much I love event planning. It doesn't matter what it is, baby showers, Christmas parties, rib parties, it's doesn't matter, I just love to plan a great event. So when it was time to plan Wendy's first birthday, I dove right in. So the very first Disney/Pixar film I introduced Wendy to watch Pixar's Finding Dory and she loved it. Or at least I think she did. There was a lot of eye movement so I made the connection myself. Since then Wendy's go-to movies were Finding Dory
and Finding Nemo
. So I started crafting and making all sorts of things. The first thing I really designed was Wendy's cake.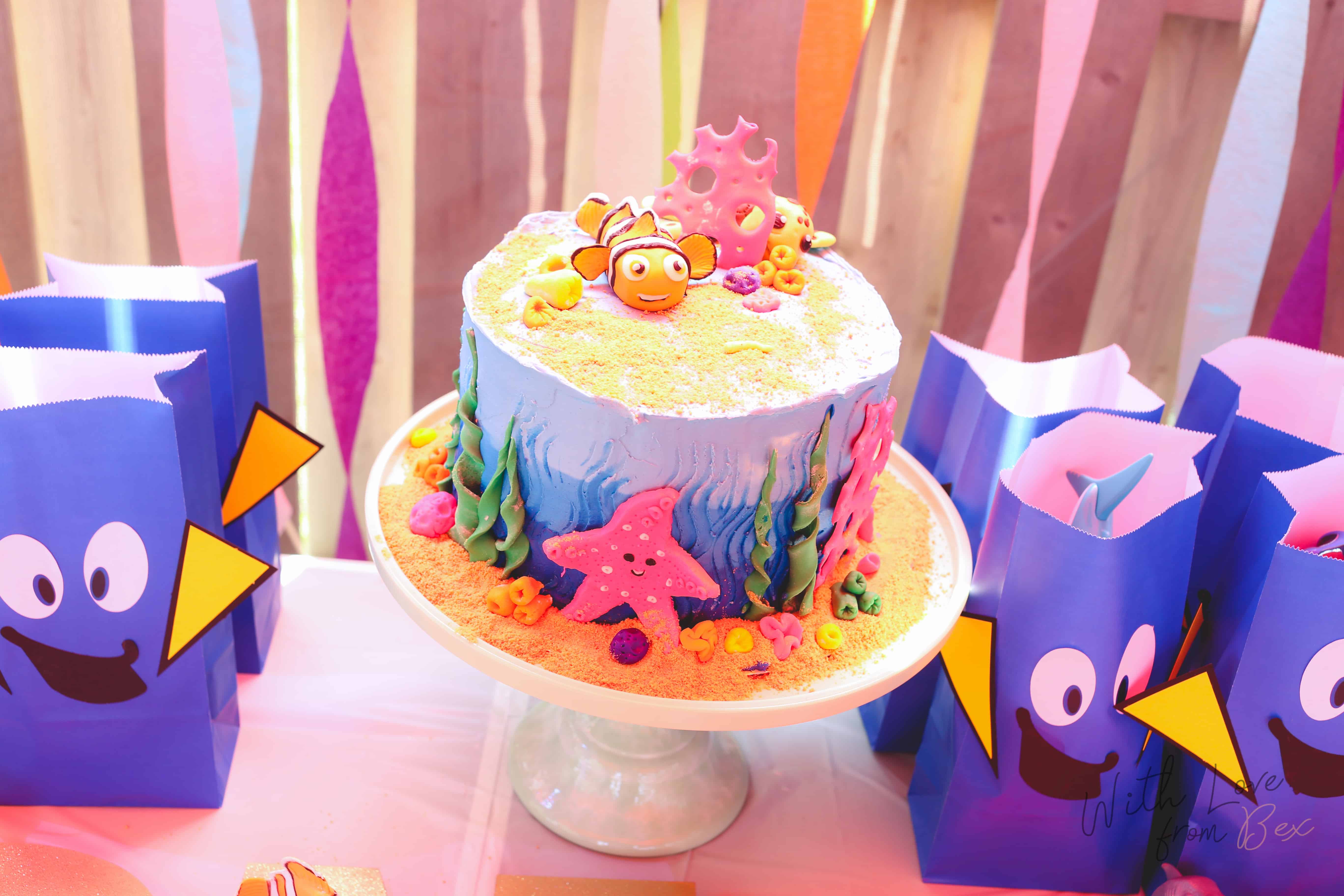 I frosted the cake with buttercream and shaped all the creatures with fondants. It's not as hard as it looks. I baked and frosted the cake a week in advance and shaped the characters the days leading up to Wendy's birthday, yay bedtime.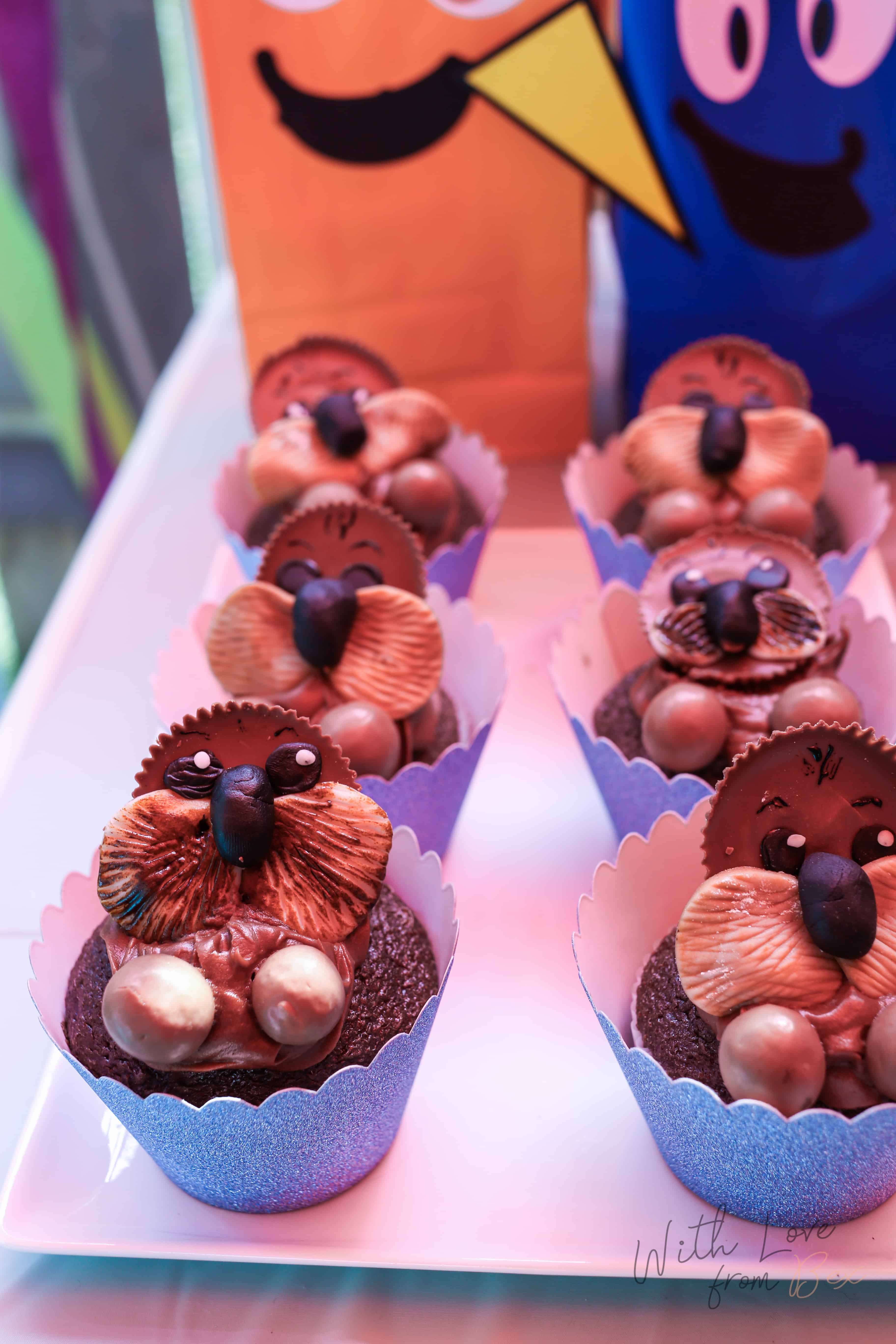 These were also super easy to put together. I didn't want to make it too difficult. Chocolate cake mix, peanut butter cups, chocolate frosting, and chocolate malt balls, and brown fondant is seriously all it took to put these little guys together.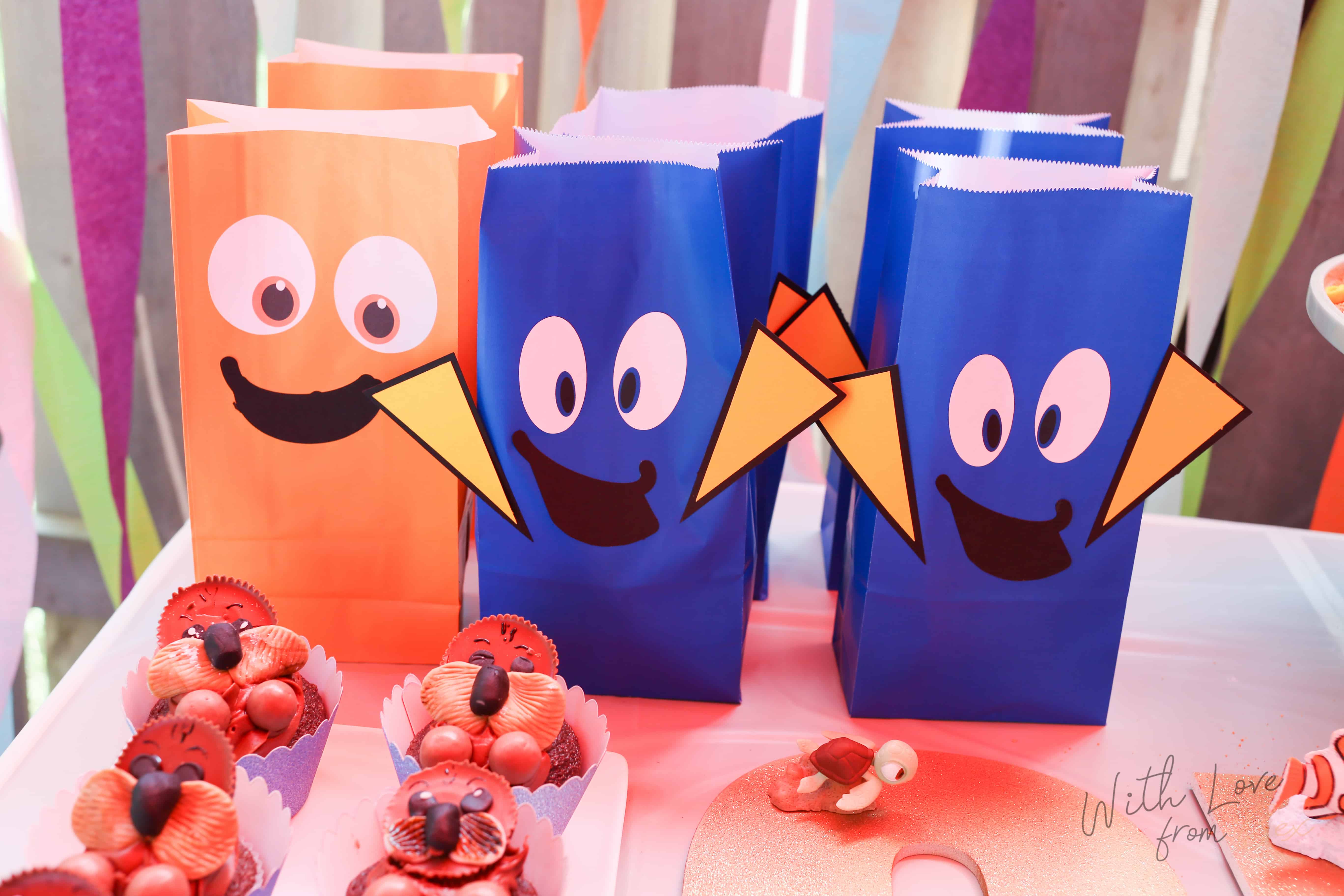 For the party favours, I wanted something cute and easy, so I purchased the coloured bags from Michaels Craft Store and used my Silhouette
portrait to design and cut out the eyes and fins. Super easy and super cute. They were a big hit with all the kids.
When it came to the rest of the food, I created food tags/signs using clipart I purchased from Doodlink Studio on Etsy. I also used that clipart to create Wendy's invitations which were so cute.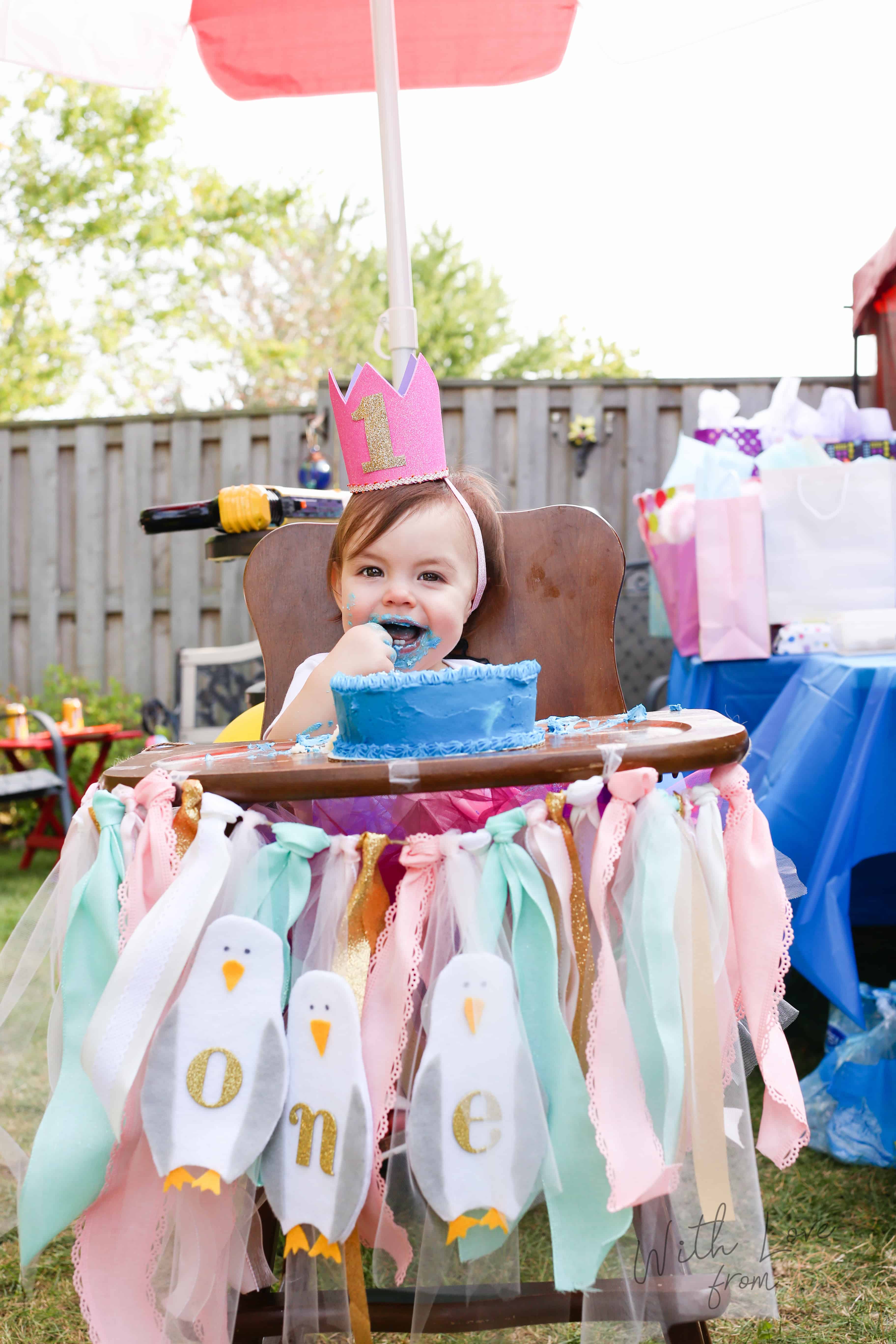 I also put together her high chair decorate. It was really easy to make. I purchased ribbons and twine from Amazon and spent an even watching The Mindy Show, sipping wine, and tying ribbons to twine. I also used some felt to create the famous seagulls, which Wendy finds hilarious, so do I.
Overall, Wendy had so much fun as did everyone else. I still can't believe how quickly this last year has gone by.  Just wow.