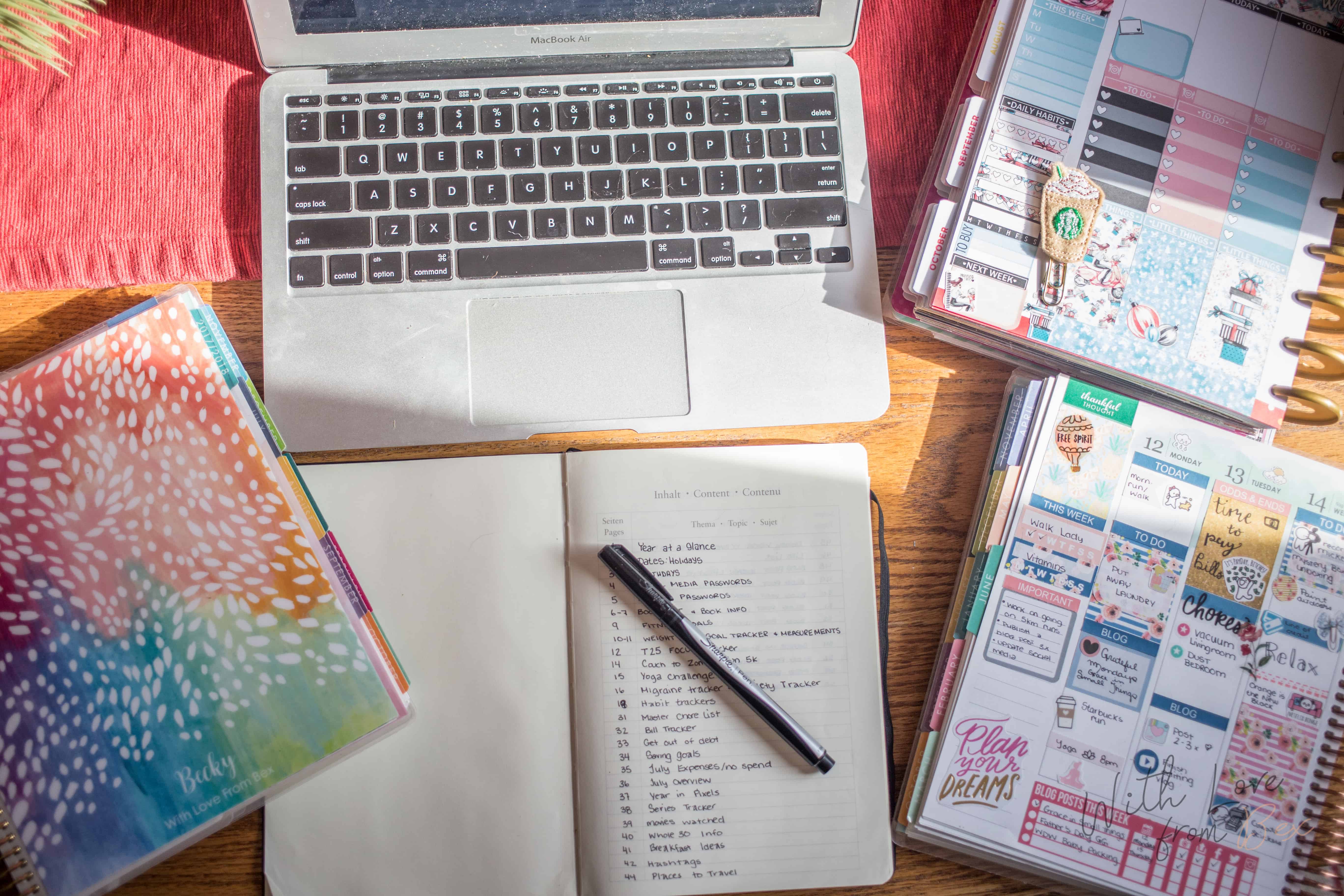 In the past, I've used both the Mambi Happy Planner and an Erin Condren LifePlanner, and while I think both of these have their place in the planner world, they just stopped working for me in the way I needed them to work. I needed to find another way to track some things that the Happy Planner and LifePlanner just couldn't do. So after searching the planner community, I found the answer to my problems, the bullet journal.
I seriously looked through so many images of other people's bullet journal pages on Instagram that I knew I wanted to start one. Not only were these functional but they were also pretty. I needed that. The thing that drew me to both the LifePlanner and Happy Planner was that both were perfect for being creative. I could use stickers, keep track of appointments, etc. But I just couldn't track things like my migraines, book lists, habits, at least not easily.
Disclaimer:  if you look up bullet journals on google, you'll find a whole planning system explanation. I don't use my bullet journal in a traditional planner way. I use it to complement my other planners by mostly tracking things and making notes, especially on the fly. I've made my bullet journal my own, and that's really what this is all about.
The Bullet Journal is perfect for:
people who want to track a ton of different things
people who dig old school planning with pens and paper
people who like a more flexible way of planning
people who want to be organized
people who have half-started notebooks everywhere in their house
people who like to journal, scrapbook, be creative
goal setters
people who like to carry around a notebook in their purse or bag
You don't actually need much, just a notebook, preferably with dotted lined paper and a pen. If you want to fancy it up, then that's when you'll start spending some more money. Personally, I use my bullet journal as a way to really let myself be creative, so I bought the colourful pens, paints, etc but that's just me and if that's not your thing, that's cool too.
If you want inspiration for trackers or pages, I recommend also checking out my post with 15+ bullet journal page ideas. It's a really good starting point for tracker ideas.


So are you ready to get started? Here are the products I use and recommend:
Leuchtturm 1917 Medium Dotted Journal – this is the actually the most recommended journal. At least that's what I've found and for good reason. The pages are nice and thick, so most pens don't bleed through. There's also a table of content area, which is super convenient.  Mine fits right into my many purses.
Sharpie Permanent Pens (not markers) – These are my go-to planner pens. I use them in my bullet journal and my LifePlanner and Happy Planner. These pens don't bleed through the page and I love how the flow when I write with them.
Tombow Dual Brush Pens – These are perfect for colouring in your templates, like the Mood Tracker or Migraine tracker. If you're into hand-lettering, these are the pens I recommend.
Ruler – Makes it easier to design and draw out trackers. It's not necessary but I find clean straight lines, help me unstress.
Pencils – I pre-sketch my templates and then trace over them with my sharpies or brush pens.
Erasers – I make a ton of mistakes when sketching templates out, so a good eraser is key for my sanity.
There you have it, all the things you need to get started with your own bullet journal. Like I said before, I don't use my bullet journal in the traditional bullet journal way, I've made it my own. That's what I would recommend you do too. Find what works for you. Since I started tracking, I've managed to grab a hold of my finances, realized I have an anxiety problem that I needed to take care of, started reading more, and I no longer have 50 half started notebooks everywhere. See, I made it work for me. So I recommend you get started, search Pinterest for hundreds of template inspiration, and start getting organized and tracking.
How do you plan to use your bullet journal? Or how do you use your bullet journal?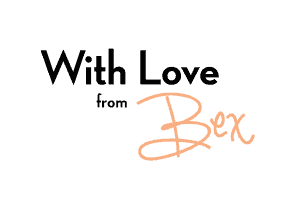 Looking for inspiration? Check this out