If you've been following me on Instagram, you've probably noticed that I'm kinda sorta maybe into planners…one might say I'm a bit of a planner addict or broke. Either one works. I use to have a planner all throughout high school and loved it. It worked a lot better for me than setting a reminder in my phone. After university and college, my planners days came to an end. I just didn't make time to update a planner, but that also meant that I kept forgetting some very important things, like the time I forgot about Lady's vet appointment or my parent's anniversary. Initially, I tried a few different planners/calendars but none of them seemed to keep my interest until I found Mambi's The Happy Planner and then Erin Condren's Life Planner. I use both these planners to track different tasks and events. The Happy Planner I use for my daily life stuff and the Life Planner I use for my blog and tracking ideas, posts, deadlines, etc. Today's post will be focused on reviewing the Life Planner and given the new year is just around the corner, getting a start on planning my content, isn't such a bad idea….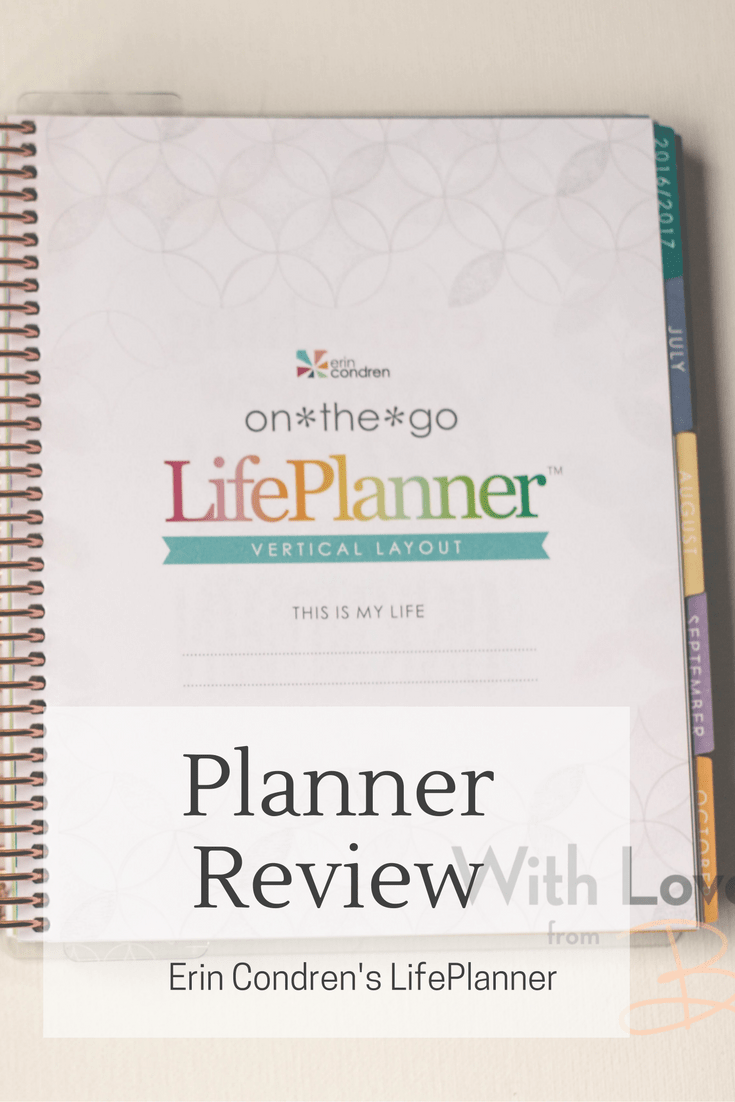 Erin Condren's Life Planner seems to be the most popular planner on the market. There are whole shops on Etsy dedicated to stickers for the Life Planner. If you don't know about planner stickers, you should really look it up. Essentially it's a way for us crafty people to brighten up our planners and make it visually interesting. I also find the process of decorating my weekly spreads therapeutic, much like the adult colouring book trend. Eventually, I'll post my stickers hauls on here, but if you're curious just take a look at my Instagram page. So after hearing such good things about the Life Planner, I decided to bite the bullet and purchase one. I wanted to see what all the fuss was about. After a few weeks of waiting, I finally received this exciting package at my door.
Right off the bat, I was impressed by the blue package and the way it looked when I opened it up. 
Why yes, I think I will enjoy! The package certainly screams pretty and gift-like. There is definitely thought that goes into packaging the Life Planner.
Erin Condren offers many options when it comes to the planners, such as an interchangeable cover, or a luxe planner. I decided on the Mid Century circles rose gold metallic LifePlanner. Yup, that's a mouthful. I also paid for a few extra options like a rose gold coil, colourful edition of the planner and I added the remaining months of 2016.
I love the cover I choose and if you want to see more options head over to the Erin Condren website. The cover is fully customizable and interchangeable, which is pretty awesome. Also, can we talk about how pretty that rose coil is?! The coil is offered in a number of different coloured coils. You can choose from 4 options : platinum, rose gold, gold, and black. All pretty, but the rose gold coil just made my day.
When you open the planner there's a dry erase markerboard on the left-hand side and the few pages after that are really useful for recording, not to mention the inspirational quotes.
I love the inspirational quotes and the year at a glance pages. I also decided to purchase the colourful version of the LifePlanner. There are two options: greyscale or colourful. If you are sticker crazy then I would recommend the greyscale version, sometimes I find that if I don't cover up the colour in the colourful version it looks a little odd if the sticker colours clash.
One of the things I like about the weekly spreads is the thankful thoughts spot on the upper left-hand corner. In my happy planner, I tend to write in 5 things I am grateful for daily, at least when I can remember. The Erin Condren LifePlanner makes it easy to remember since I don't have to write it in daily. I also like that there is a lot of room to write my to-dos, and other things going on with my blog. The pages are also thick enough that my sharpie pen doesn't bleed through. I tried usually a fine tip sharpie and that does bleed, so you have been warned. In the planner community, the Paper Mate Inkjoy Gel Pens seem to be the go-to pens. I personally haven't used them, but I have seen and heard from a lot of people who have and love them.
Now when you order a planner you don't just get the pretty planner, you also get a lot of pretty extras! 
So many goodies! I've already used some of the sticker tags for birthday gifts and holiday gifts. Overall, I love my Erin Condren LifePlanner. It is functional, pretty, and has kept me on track with my blog. The only complaint I have is the shipping charges for anyone outside the US. I'm Canadian, so shipping cost me $19.95, which I think is pretty high. Other than that, I can't complain. It is definitely a splurge when it comes to planners, especially compared to the Happy Planner, and the new Recollections planners, but the Erin Condren is customizable and there are tons of Etsy sellers out there who sell stickers for weekly or monthly personalization.  I love having an actual paper planner, so this is right up my alley, and I love sitting at my desk every Sunday planning out the week ahead. It's my 'me time'. That makes it worth every penny to me.
If you are looking for a paper planner, because you're like me and you forget to check your phone's calendar, then purchase the Erin Condren. Also if you are looking to buy the LifePlanner, click on this link (Erin Condren LifePlanner) and receive $10 off your first purchase! Who doesn't love a good discount?!?!
Happy planning!