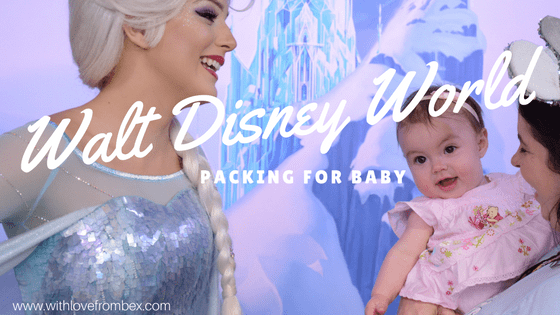 So your trip is booked, you've made your dining reservations, and your fastpasses are all set, now you have to start packing. I know that heading to Disney World with a baby can be stressful, trust me, we've done it twice now. It can be challenging trying to figure out what to pack for your baby because you really just want your vacation to go smoothly, it's a vacation after all. The very first trip we told with Wendy, we really over did it. I essentially brought everything and the kitchen sink, but at least it was a learning experience. If you want some tips for your first vacation with baby, check out my post, Walt Disney World with an infant.
Each family is obviously different, so you might need all the items on this list or maybe just some of the items. If you really want to make sure you save room for all the souvenirs you'll be buying, we recommend ordering your diapers, wipes, formula, and/or baby food from Amazon Prime. Have it delivered to your hotel or if you have a car head over to the Super Walmart or Super Target near Disney World. Chris and I found that diapers, wipes, and even food were much cheaper in the US compared to Canadian prices. Another tip, rent a stroller from one of the many stroller rental companies in Orlando. It's inexpensive when you think of all the risk involved when it comes to traveling with your stroller. If it gets damaged on the plane, they won't replace it. If it gets stolen in the parks, imagine the headache. So I save myself the headache and rent a stroller. Plus if something happens to it, I can just call the company and get it replaced (as long as I buy the insurance).
Now when it comes to packing, you want to make sure that you prepare for the weather and have everything you need that baby needs. Also if you run out of diapers, wipes, food, formula, Disney World does sell these items. They are more expensive inside the parks and the brands are limited but you can get them if you're in a need. So keep that in mind when you pack.
So if you want an easier trip, here's a checklist for your packing needs. You can download and print the checklist using the link below the photo.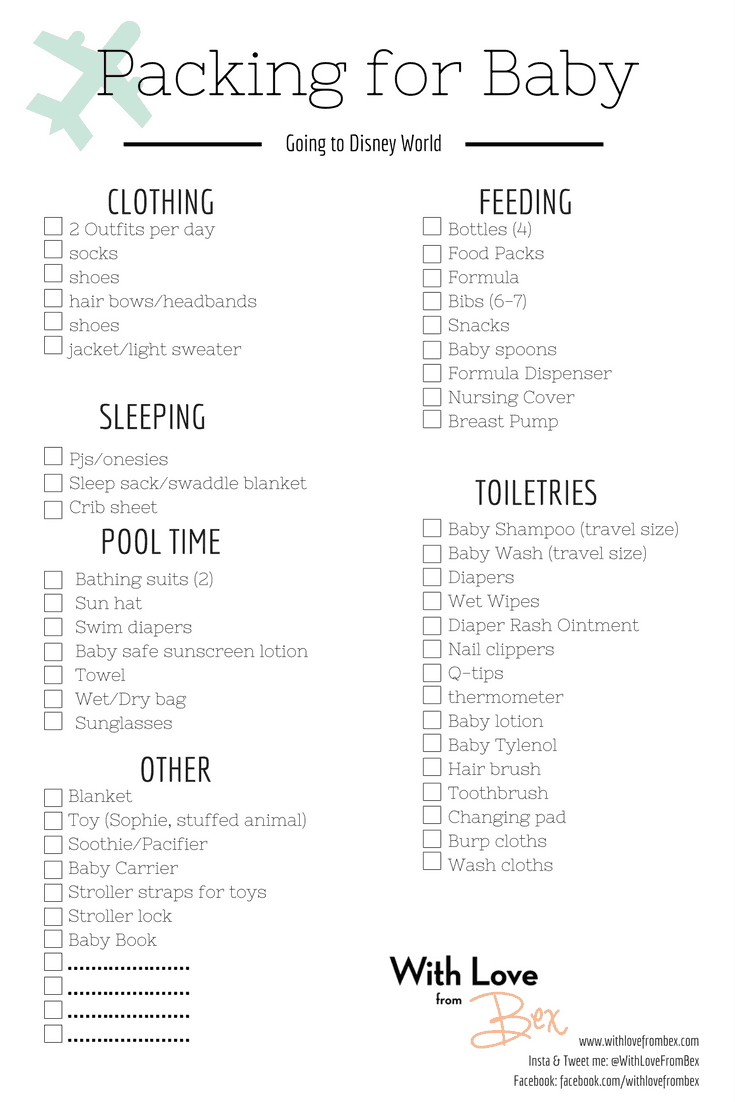 Download Packing for Baby Checklist here
What do you bring with you when you travel with your baby? Have you ever taken your baby to Disney World? Let hear your recommendations below!