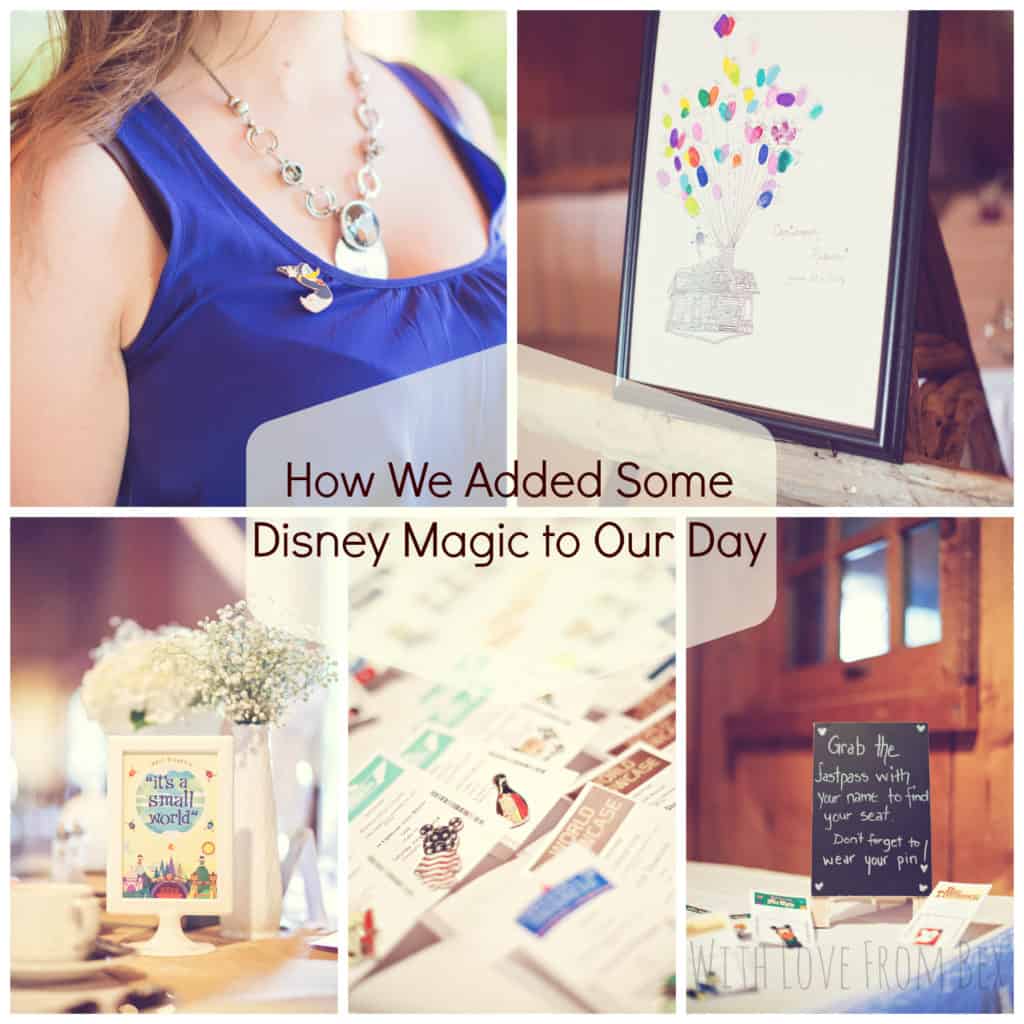 Wow it's crazy how quickly this year is flying by, it's already JUNE!! Wedding season is in full gear, well not for me. Chris and I will be celebrating our 2nd anniversary June 21st! Two wonderful and beautiful years of marriage. But I totally remember what it was like planning our day. If you're like me then it's a must to add a little pixie dust to your magical day. That's exactly what Chris and I did. We wanted our wedding day to be a true reflection of us, from handmade favours to homemade pies, to candy bowls on each table. Everything was handpicked by us. Since the Disney Parks seem to be our go to family vacation, although if you ask Chris he would love to see Sandals take that title, we had to include disney touches to our day.
One of the major ways we added some magic to our day, was by creating our own FastPass and Pin Seating Cards. I loved the paper FastPasses, I kinda miss them and I was so happy to see them when we visited Disneyland. I hear those will soon be gone. Anyways, I created FastPass Seating cards for our tables. Once we decided which rides we would use as our Table names, I did what I do best, I got creative!
I pulled out some of my old and unused FastPasses (yup I kept some because….I'm a nerd) for some inspiration.
Then I surfed through Pinterest for Classic ride posters and FastPass Ride titles. I'm not going to lie to you, this may have taken me some time to create, but it was worth it. Also searching through Pinterest is like falling through the rabbit hole, I'm sure I got distracted following pretty links and photos….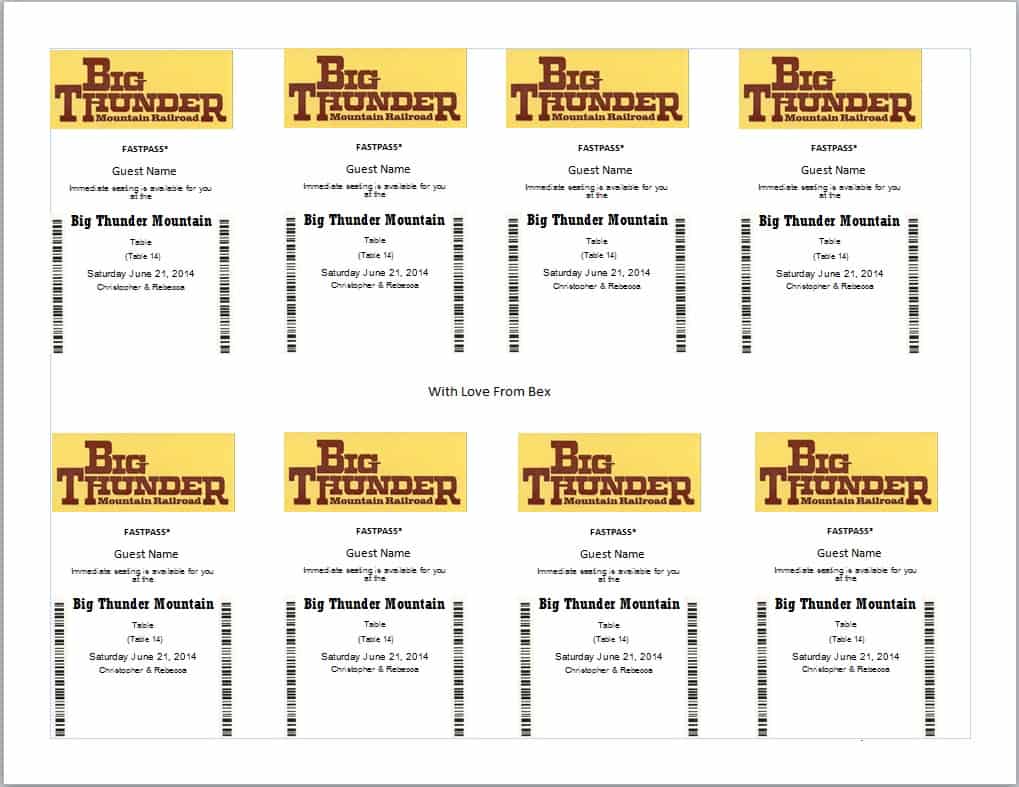 Once I created the FastPasses, we realized we wanted to include a little bit more. For years, I have been a Disney Pin collector. I love collecting and trading pins whenever I go to the Disney World. On our first trip to Disney World together, I introduced Chris to the Wonderful World of Pin Trading. He's been kinda hooked, he says it because he likes keeping his eyes out for pins I collect, but I think he really likes some of the Star Wars and exclusive pins. Since we both have our own sets of pins, we figured 'why not get our guests involved.' I searched through eBay and found a seller who sold real Disney pins, for trading purposes. We purchased 200 of them, we had approximately 170 guests at our wedding, I figured any left over pins would be great for trading during our Disney trips anyway. We attached a pin to each FastPass card, we tried to personalize the pins to people as much as possible, but some of them had to be picked randomly because they were only so many pins to choose from. So that's how we added some Disney Magic to our guest experience.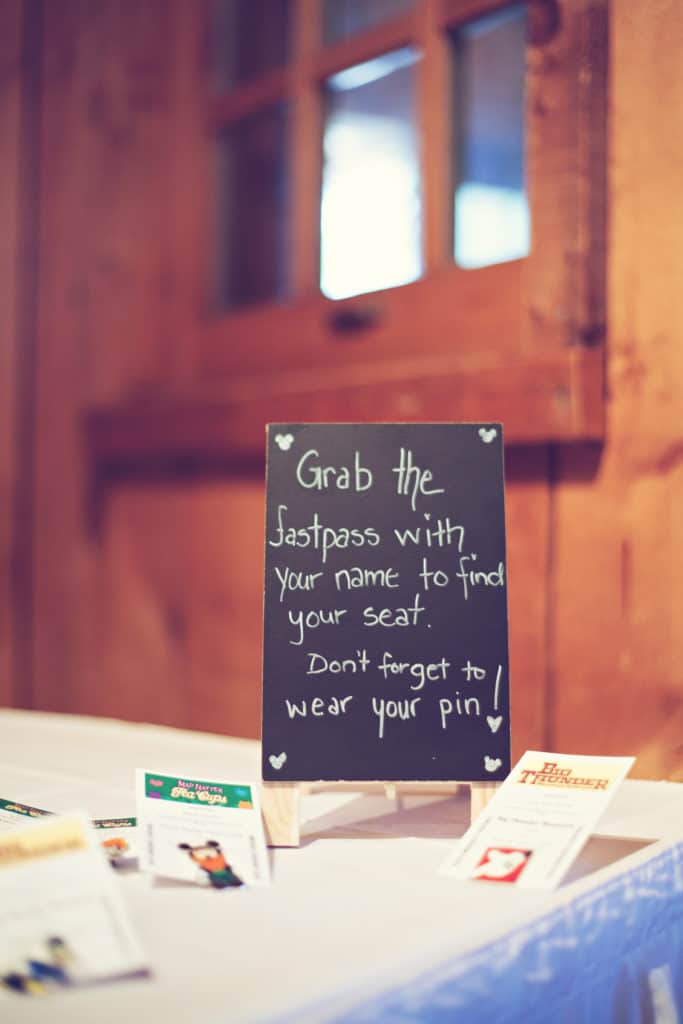 Speaking about pins, we also kept the Groomsmen and Chris' boutonnieres very simple…they wore Disney Pins. Chris wore the bottle cap from Pixar's Up, which holds special meaning to both of us. Here, I've posted some photos of the guys pins.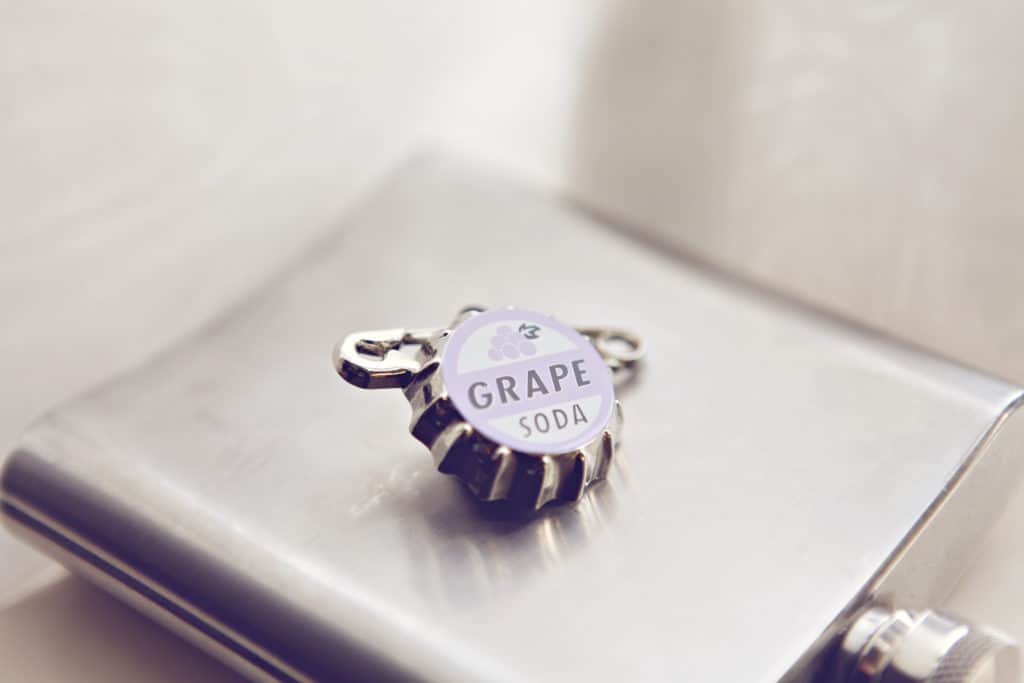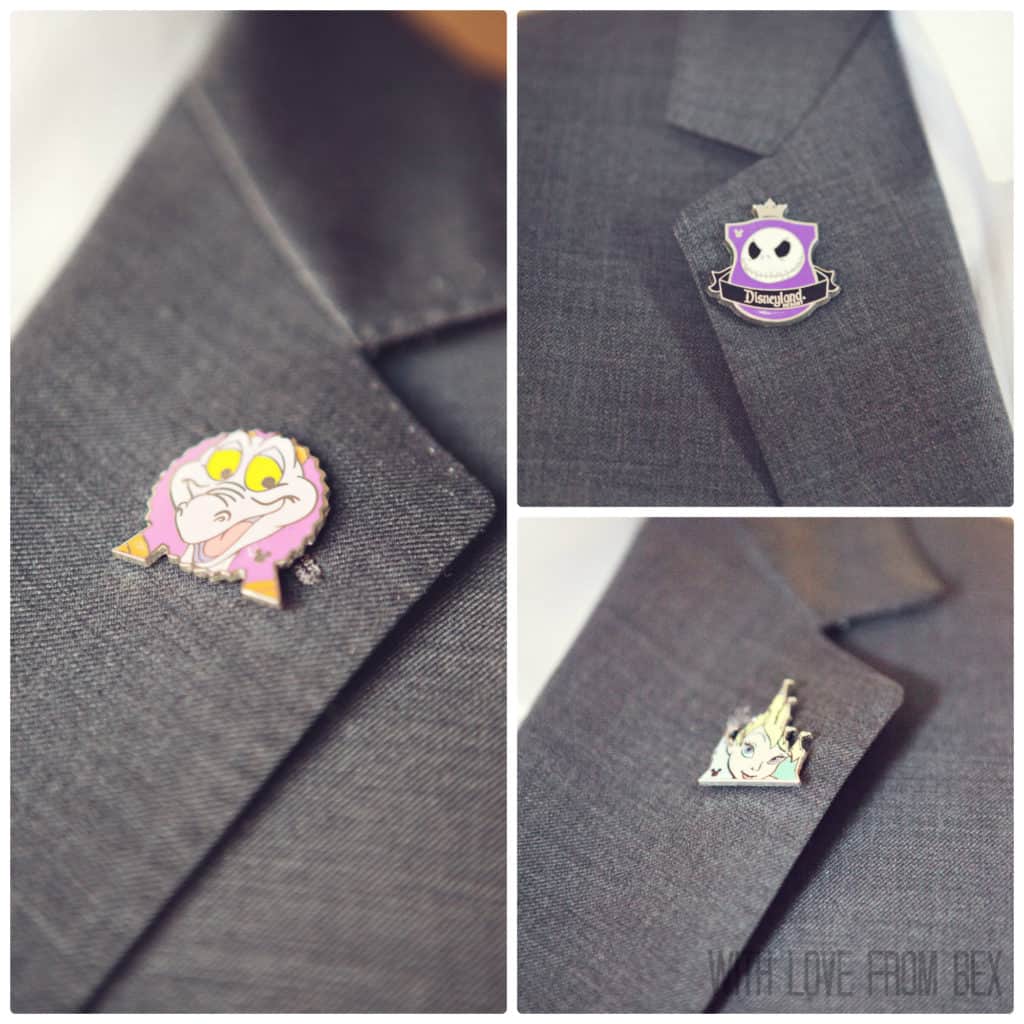 We loved the simplicity of using pins and our guests raved about this small, yet cool, detail. Almost all of our guests still have their pins today! I even remember watching some of our guests trading pins at our wedding with people they had not met before. WAHOO for accidental icebreakers!
Remember when I said that Chris and I have a special place for Pixar's Up, well, another way we added some of the magic was by having a fingerprint guest canvas of the UP house. I had found a photo online and decided to freehand the UP house onto a large canvas. Yes it did take me a few hours, but again worth it because it now hangs as artwork in our home.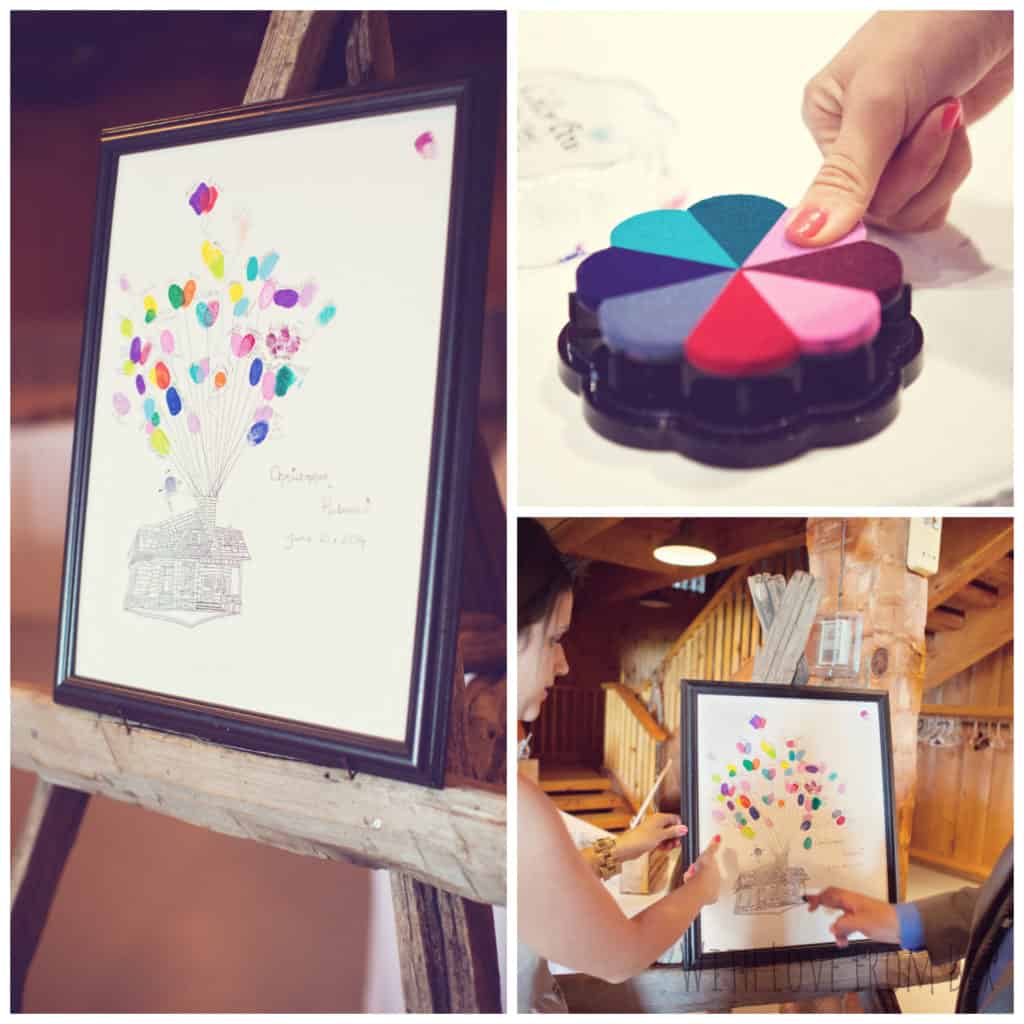 If you are going to do something like this, just remember to include wet naps for your guests. Our guests really appreciated that. No one wants stamp paint on their dress…even if it's a beautiful colour.
So there you have it! Those were the ways we added some Disney touches to our special day. We kept it simple. We also added a lot of other nods to thinks we love, like a yellow umbrella because we loved the tv show How I Met Your Mother, and Pig Cufflinks I found on Etsy (seller Sammy's Beadworks) which is a nod to our love for The Simpsons. But I'll leave all those details for another post, so stay tuned for that.
I hope that this has helped you figure out a way to add some disney love to your special day!
How are you planning to add some magical touches to your wedding day?