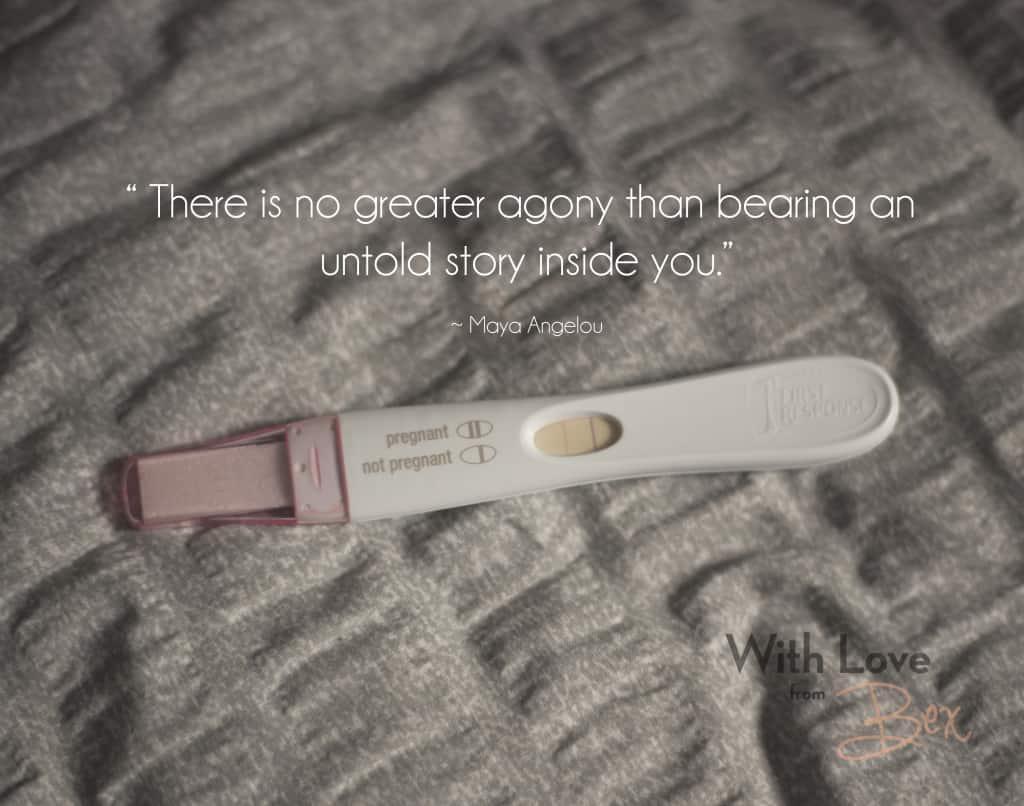 This is one of those posts that I just don't know how to start. Each time I think I know what to say the words don't seem to want to come out. No one ever wants to be just a statistic. Especially one that's so painful, it hurts to talk about and think about.
Back in December, Chris and I found out that we were expecting a special addition to our family. When I saw those two pink lines, I was filled with an overwhelming amount of excitement and hope as was Chris. We ended up telling some of our friends and family early, unintentionally. At the time I worried about the fact that so many people knew but we reassured ourselves hoping that nothing would go wrong. Weeks went by, I made appointments with my doctor and with a midwife. I was told that since I wasn't considered high risk, I wouldn't need to do an ultrasound until 20 weeks unless I wanted to do an IPS ultrasound at 12 weeks to check for any abnormalities. We opted for a 12 week ultrasound, just because we were so excited we wanted to see our baby. February 6th was my scheduled ultrasound and it was one of the most horrible days of my life. I went into the ultrasound expecting to see my 12 week baby. I looked forward to seeing his or her head, body and most of all a heartbeat.   What happened has been a jumble of days that don't seem to end. I walked into the ultrasound nervous and ready to burst out of my bladder. I laid down on a chair and it started. From the beginning the sonographer was cold and a little rude. She moved the screen away from my face and asked if I had a 6 week scan. From that moment I knew my fears were beginning to come true. After two scans, she didn't even look at me, she just told me to go to the front desk for more information and she left. Fighting back tears, I quickly got dressed and headed to the front desk. The receptionist told me I needed to head to my doctor's office immediately. The receptionist said they were trying to contact them but couldn't get hold of anyone.   I knew the news. I knew what the reality was. At that moment I wanted to curl up into a small ball and pretend the world around me didn't exist. I left the office and the second I sat in my car, I put my head down on the wheel and cried. After a few minutes I realized I needed to know what the ultrasound showed. I called Chris, who was up in Borden for a course. Through my broken voice and with tears streaming down my face I told him what was going on. He immediately told me he was on his way and to try and breathe.
I managed to get myself to the doctors office. I walked in to an empty office with nurses eating lunch. I tried to explain what was going on, they got the doctor who sent me to the ER. After 5 hours of waiting, reliving my story over and over and two more ultrasounds the doctor finally told us what was going on. Our baby appeared to be only 5 weeks and 6 days not the 12 week baby I had hoped to see. The doctor tried to tell me there was hope, that maybe my dates were wrong. But I knew deep down the truth. Poor Chris held on to that hope. He and everyone around me tried to cheer me up, reassuring me that my dates were wrong. I spent the rest of the weekend crying, trying to hold on to any hope but I knew in my heart my baby was gone.
After Chris left for his course on Monday, my feelings were painfully and utterly confirmed. I went to the bathroom and bled. I instantly fell to the floor and cried. Now I sit here after 6 days of hell waiting for my body to pass what's left of my baby. Every thought of holding this child, our child, is shattered. Every picture I saved of nurseries, discussions of baby names, and every photo of this pregnancy is just a painful reminder of what won't be. I feel so betrayed by my body. I lost our baby at almost 6 weeks but my body fooled me for another 6 weeks after. I felt my symptoms starting to fade in the last week or so and always  reassured that most symptoms fade by that magical 12 weeks. 12 weeks. By the time I went for my ultrasound I thought I was in the clear. That I just had to make it to 12 weeks and the threat of miscarriage would be a faint memory. I never thought I would be sitting here going through a missed miscarriage. Waiting for my body to do what it failed to do in the last 6 weeks.
So many feelings and thoughts are going through me right now. Every week I was excited to look up my baby's development, what size they had grown to, when they started to have fingernails. Our baby never got to most of those. The moment I found out I was pregnant, I wanted to do everything right. I wanted to be a better person, I wanted to be the best mom I could be. I imagined our life with this little baby. How different and wonderful it would be and in one moment all of that was taken away without any warning. I'm sad I lost this little baby before I had the chance to learn more about him or her. I'm sad that the next time we get pregnant that I will spend more of those weeks worrying and anticipating the worse news, holding my breathe through each ultrasound. I'm angry that the universe ripped this baby from us and I'm scared about the future.
I'm so grateful to have Chris in my life. I know he is crushed and he has been doing everything he knows how to make it easier on me. I am so grateful to call him my husband and my best friend.  We have such wonderful friends and family in our lives that have reached out to us. To offer their shoulders, ears and open arms. While I know how hard and painful our lives are right at this moment, I know in my heart it will eventually become bearable.
I know I'm not alone. I write this today to reach out to anyone who has experienced loss and is feeling utterly alone. I know your pain. I know that the world feels like a blur, that it sometimes hurts to breathe and to bear this loss. I know it's rarely talked about. Anyone that knows me, knows that I am not a publicly emotional person but today I wanted to reach out and tell anyone that is unfortunate enough to go through this that you are not alone. It's okay to feel angry, sad, hopeless, and numb. It is okay to feel. Don't hold it back, don't be afraid of it, and don't feel ashamed of your suffering. You don't have to suffer alone because you are not alone.
Dear baby, you are loved more than anything in this world. We are sad that we never got to hold you and that we had to say goodbye before we ever had a chance to say hello. You are forever in our hearts and we love you. Love mommy & daddy.