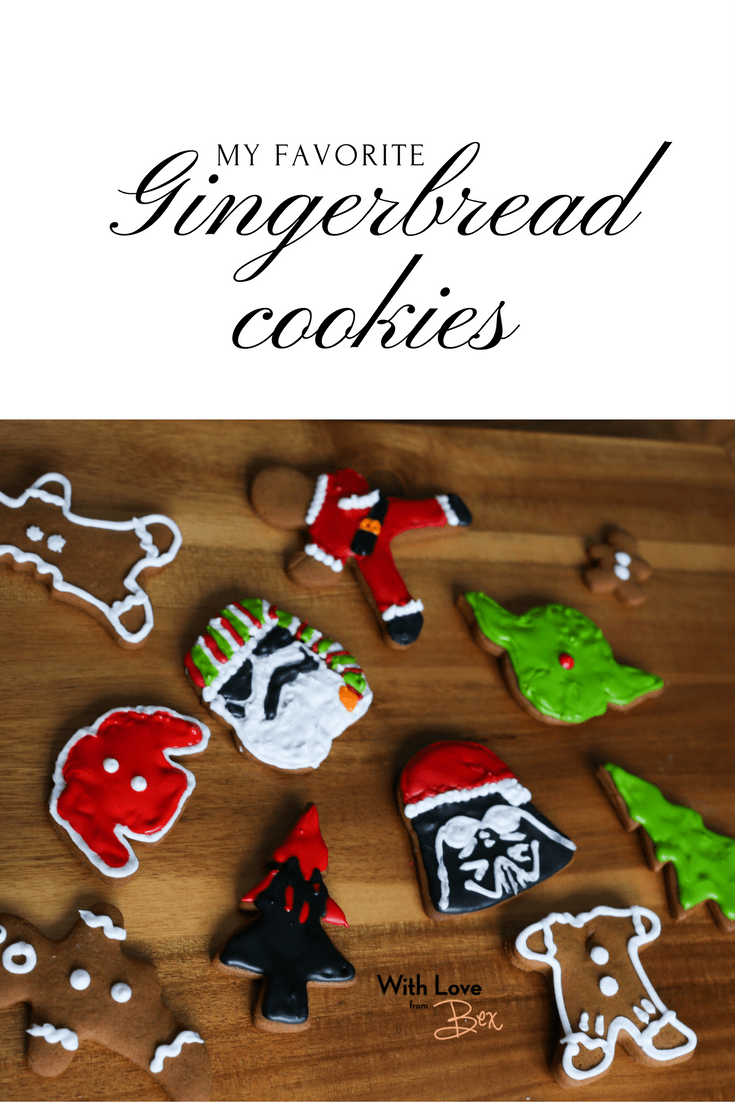 Happy day before Christmas, everyone!!! I can't believe it's already here. I don't know about you, but my day is busy with preparations for tonight and tomorrow. It's such an exciting and busy time. But I'm never too busy to make a few treats for Santa's plate. One of my favourite recipes to make this time of year is my gingerbread cookie recipe. I have changed and perfected this recipe over the years. This is a favourite among my friends and family, it's even requested. Although the cookies turn out really tasty, my favourite part is actually using the cool cookie cutters that I have. I mean common, look at some of the shapes I made above, Star Wars cutters, ninjabread cutters, funny gingerbread cookies etc. It's a lot of fun. You can even get your kids to help out. I know growing up, I helped out with the Christmas baking, especially the cookies. Rolling out the dough, cutting shapes, decorating them, and then the best part, EATING THEM. So if you are looking for something to bake today with your family, and need some cookies to set out for Santa, this is the recipe for you.
Gingerbread Cookies
You'll Need:
1/2 cup of butter, softened
1/4 cup of granulated sugar
1/4 cup of brown sugar
1 egg
1/4 cup fancy molasses
1/4 cup cooking molasses
3 cups of flour
1/2 tsp of cinnamon
1/2 tsp ground cloves
1 tsp of ginger
1/4 tsp baking powder
pinch of salt
Directions:
Beat butter and granulated sugar until smooth and fluffy. Add the brown sugar and mix well. Beat in the egg and fancy and cooking molasses
In another bowl, whisk the flour, spices, baking powder, and salt.
Stir the flour mixture into the wet ingredients. I do it in three additions to make it easier and to make sure that everything is mixed well.
Once mixed, divide the dough into thirds, wrap in plastic wrap and chill in the fridge for at least 3 hours. I divide the dough into thirds so I'm not making a large batch of cookies at a time.
After chilling for 3 hours, roll out the dough on your counter and use whatever cool and geeky cookie cutters to cut out your shapes.
Line a baking sheet with parchment paper, place your cookies on the sheet
If you want your cookies to maintain its shape, put them the baking sheet with cookies in the freezer for 15 minutes.
Preheat your oven to 350F.
Remove your cookie sheet from the freezer and bake for 8 minutes.
Allow your cookies to cool
Royal Icing
You'll Need:
2 Tbsp meringue powder
1/4 cup water
2 1/4 cups of powder sugar
2 tbsp water (or more)
Directions:
Mix the 2 tbsp meringue powder with 1/4 cup of water until foamy, which is about 2-3 minutes
Mix in the 2 1/4 cups of sugar until stiff, adding 2 tbsp of water to make it smoother. You may need more water depending on the consistency that you want.
Add in whatever food coloring you choose
When not in use, cover your icing bowl with a damp cloth so it doesn't dry out.
I hope you and your family have a wonderful time baking, laughing, eating, doing whatever you have planned to do today. Enjoy your baking and don't forget to save some for the Jolly guy tonight!
Happy Holidays!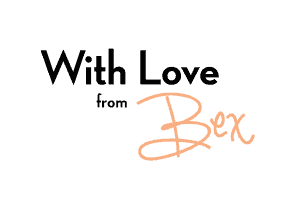 Want to see more?