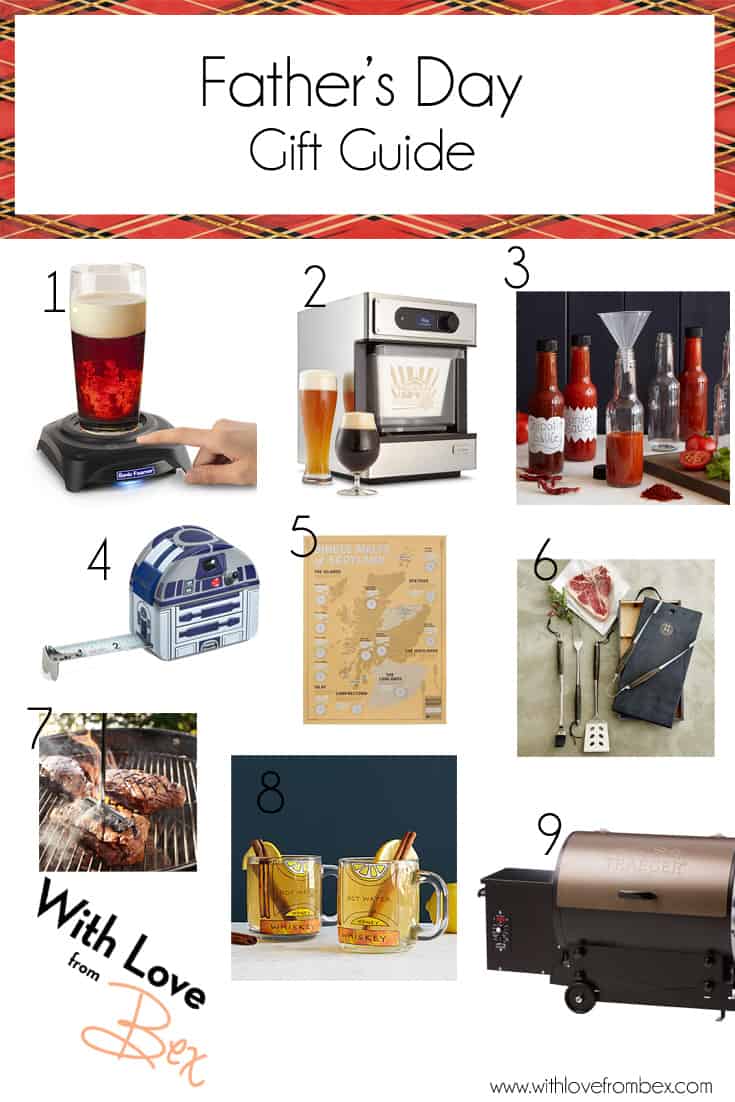 *This post also contains affiliate links. Meaning that if you click on the link and make a purchase I make a small commission. This doesn't increase your cost or change your experience at all. all thoughts and opinions below are my own. Thank you so much for supporting my small blog. Much Love*
Father's day is soon approaching and this year it'll be Chris' first father's day! He is super excited about it and I'm pretty sure Wendy is excited about it too. Since Wendy is much too young to be crafting her own gifts, besides a painted foot or hand card, I have come up with a short gift guide that I'm sure your Dad will love, as will Chris.
What are you doing for Father's Day this year?