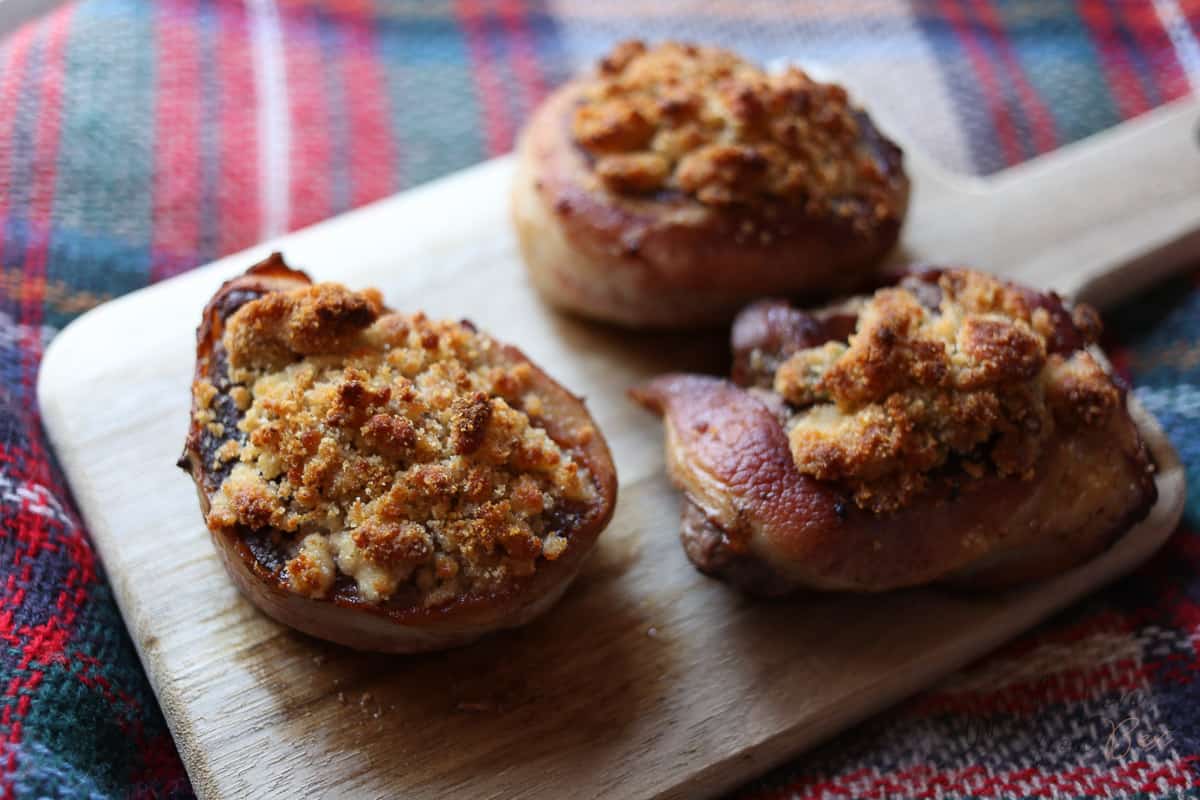 Is there anything better than blue cheese and steak? I think not, and a few weeks ago our friends agreed with that sentiment too. We had a few friends over for dinner and on the menu was bacon wrapped filet mignon with a blue cheese-breadcrumb topping. It was amazing and didn't take long to put together and cook at all. So whether it's to impress your friends, or you're looking for a quick dinner tonight that'll impress your sweetie, this is the recipe you need.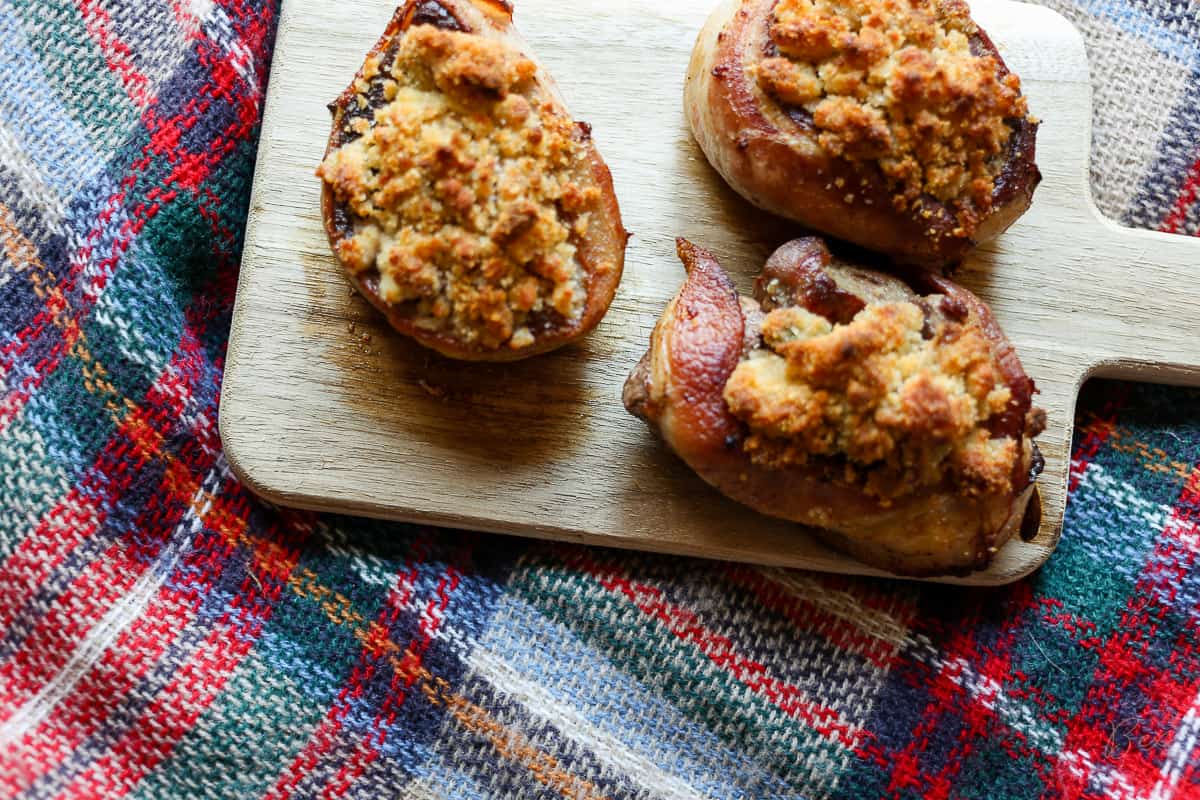 These beauties would also make for an awesome Valentine's Day or Anniversary dinner. Chris absolutely loves whenever I make this and I don't blame him because this is also one of my favs.

Blue Cheese Bacon Filet Mignon
Ingredients
4 filet mignons steaks
4 strips of bacon
dash of salt & pepper
1 tbsp of oil
¼ cup butter
¾ cup blue cheese, crumbled
½ cup breadcrumbs
Instructions
Preheat the oven to 400 °F (200 °C).
Season your steaks with some salt and pepper and wrap one slice of bacon around your steaks. To keep the bacon in place, tie a piece of cooking twine around the bacon and steak.
On your stovetop, heat 1 tbsp of oil in a pan. I love using my cast iron skillet, but any pan will do.
When the pan is hot, sear your steaks. 1-2 minutes per side. Remove from heat and set on your steaks on a rack on top of your baking sheet.
In a small bowl, combine the butter, blue cheese, and breadcrumbs
Divide the breadcrumb mixture into four, and pack on top of each of the steaks.
Place your steaks in the oven and cook for 10-20 minutes, depending on your steak doneness preference.
Serve your steaks with your favourite side, maybe a mashed potato, or some roasted veggies and salad and enjoy.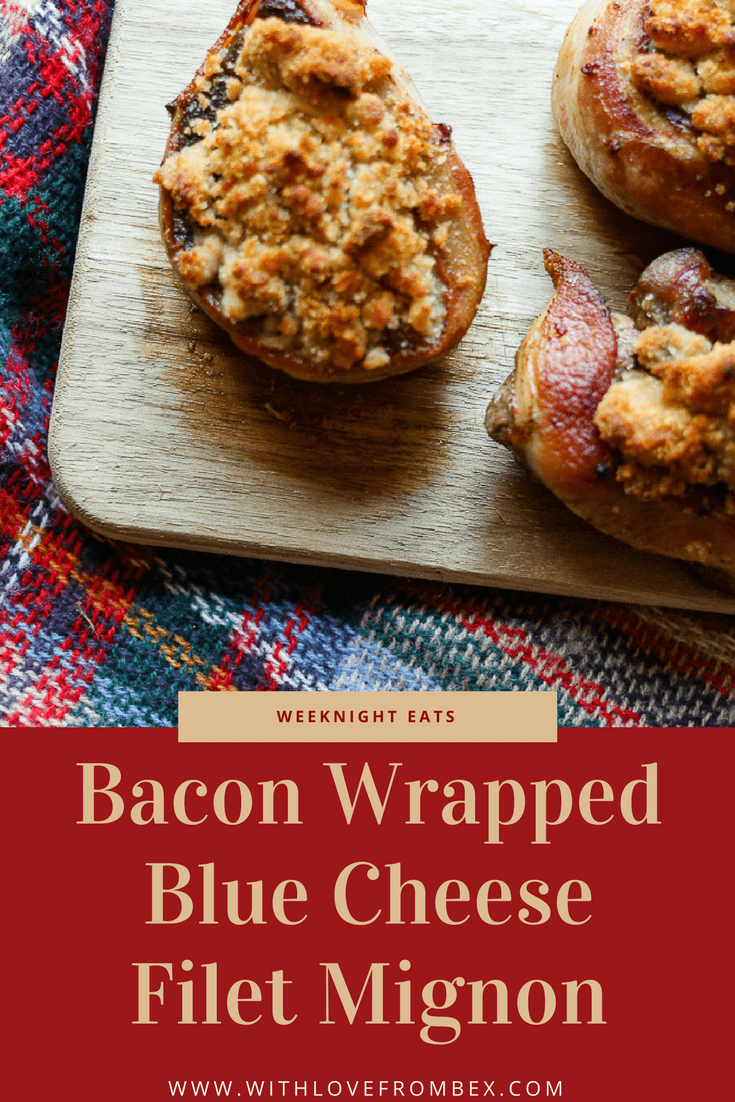 What are you cooking up tonight?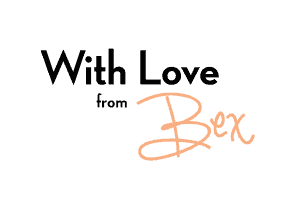 Looking for more delicious ideas? Check these out


Apple Pecan Salad with Honey Balsamic Dressing