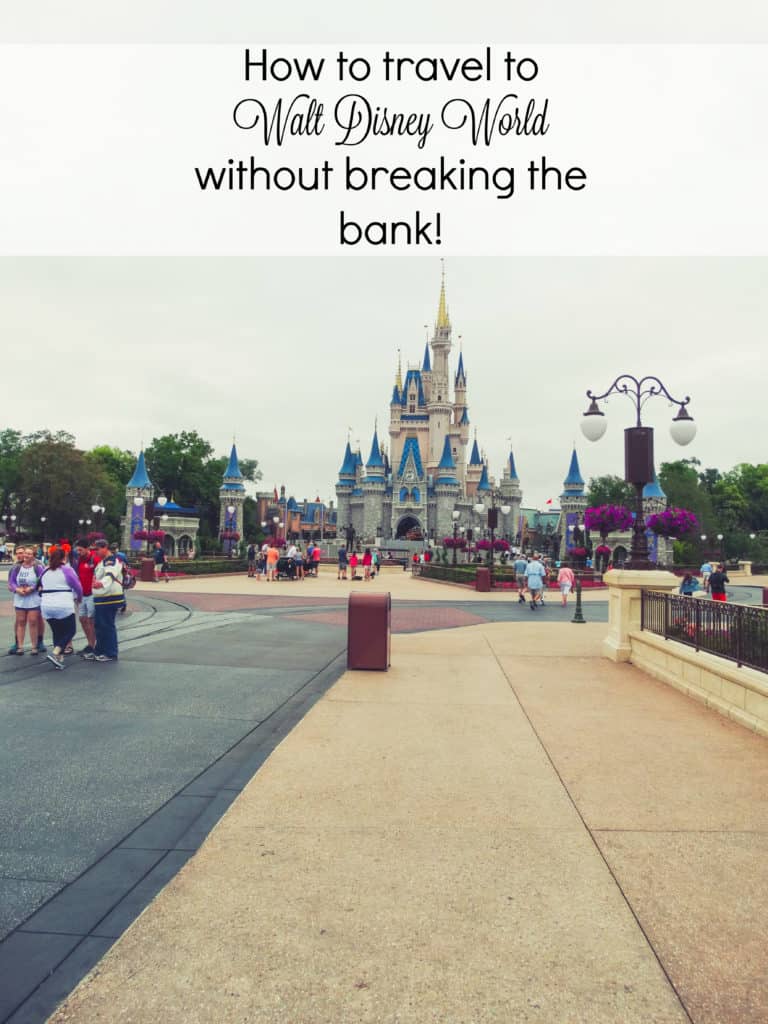 Our friends, and often our colleagues too, constantly ask us how we can afford to travel to Walt Disney World as often as we do. I guess most people assume that a Disney vacation will cost you more than an arm and a leg…perhaps even your first born child. Mind you, if you want to go all out, then yes, your Disney vacation might just be a once in a lifetime vacation. But if you're like Chris and I then once in a lifetime just isn't enough times. So I tend to plan our trips well in advance and try to get the best deals out there. Since we get asked so much, I figured I would share some of my planning magic with you. Hopefully by the end of all this you'll see how you can pay the Mouse a grand visit and save your wallet from total despair. I've broken it down to the things you have to consider and what we recommend.
Pick Your Season
Each season offers something special whether it's a RunDisney race, the Flower & Garden Festival, Food & Wine, Halloween festivities, or Christmas festivities and much much more. There is always something going on at the Disney Parks. So first things, first. What season interests you and your family? Some seasons offer low crowds and low pricing and others like during the Christmas holidays (generally December 22nd -January 1st), will see some of the parks reach max capacity before the afternoon hits. Which would drive us nuts! Imagine the crowds, just think of the coffee line-ups at the Main Street Starbucks in the mornings!
Personally, I love the fall season, for many reasons. During the fall months, the weather in Florida is a lot cooler, the crowds aren't that bad to battle, and there are Halloween decorations everywhere!!! OH and the best festival of the year, Disney's Food & Wine Festival. Chris and I love love love this festival. Mostly because we love food….and wine….well I love the wine, Chris loves trying beers and other alcohols from around the world and the food, which we use our dining plan snack credits on…more on that in another post.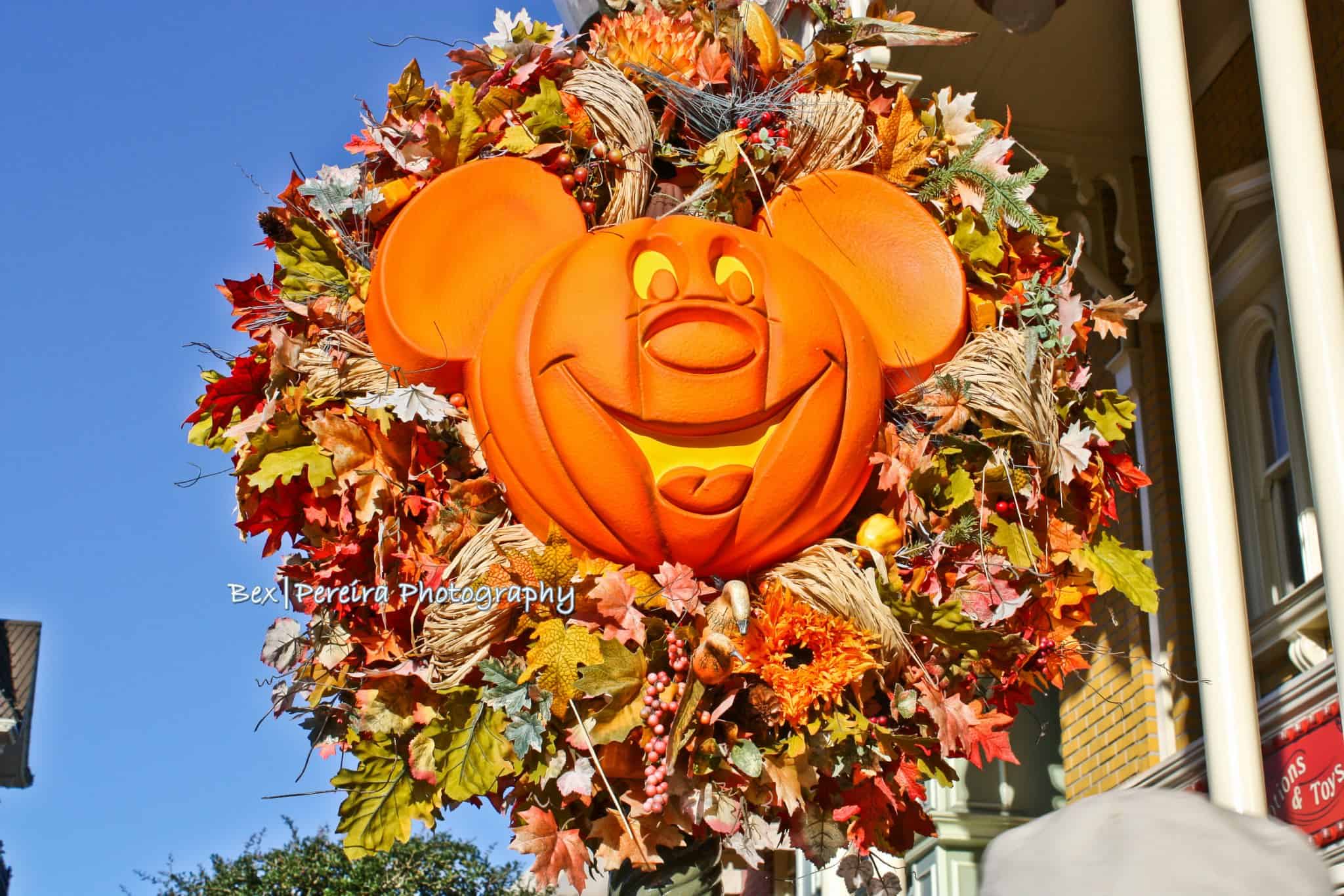 Each season also comes with a different price tag, depending on the holidays. This is one of the reasons Chris and I go in the fall. It is cheaper compared to most of the year. Another season I would recommend for low crowds and lowest prices is the early winter season (January – February). Each time I have been during the month of January, especially the first week, it's been cheaper and I haven't had to deal with the high crowds or longer lineups.
Pick Your Resort
Value, Regular, Peak, Holidays, Sun-Thurs, Fri-Sun. Resort rates vary depending on the time of year and the day of the week. You should consider what kind of resort you would like to stay at. Disney offers four categories of resorts Value, Moderate, Deluxe and Deluxe-Vacation Club Villas. Each of these has it's positives and negatives. It really depends on your wants, needs, and how you plan on vacationing that week or weeks. Are you someone who loves hanging out at your resort? Do you utilize the pool? Do you need easy access to a Spa or high-end dining options? Is your hotel room just a place to lay your head down at night? These are the questions you have to ask yourself when deciding what room is best suited for you and your family. Personally, I have stayed both offsite and onsite and I prefer staying onsite, especially when our vacation's main focus is Walt Disney World.
I have also stayed in every category of resorts. I love the deluxe resorts for their dining, gym access, and overall theme-ing. But I also love Disney's Pop Century resort (a Value resort) because it feels so Disney-like. The theme is wonderful, the price is right, and the food court is not bad at all. If you are looking to save money and your hotel room is just a place to rest your head, I world recommend Disney's Pop Century Resort.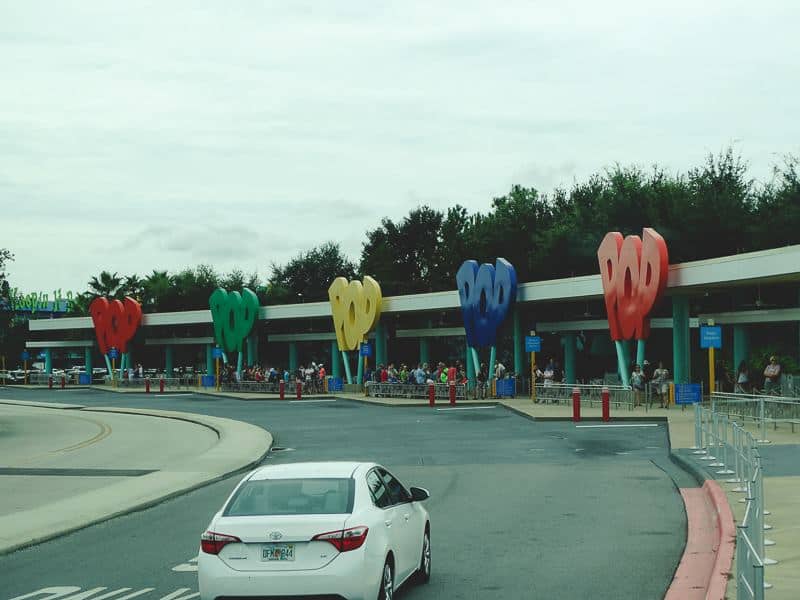 Another option, if you really want to experience the deluxe resort but aren't keen on the price tag, my recommendation would be to rent DVC points from a DVC member. DVC stans for Disney Vacation Club, Disney's version of a timeshare. I have personally rented points using DVC Rental Store and had a great experience. Chris and I rented a studio room with Savannah view for 7 days, 6 nights at Disney's Animal Kingdom Lodge Jambo House  for approximately $1,200, if I had booked that same room through Disney it would have cost me about double that. Also something to take into consideration, if you have flexible travel dates check out the confirmed reservations sale section (here). You can usually find some very deep discounted reservations here. Some as much as over 50% off the rack rate.
Perks to Staying Onsite
So why do Chris and I prefer staying onsite? Here is a list of perks to staying onsite.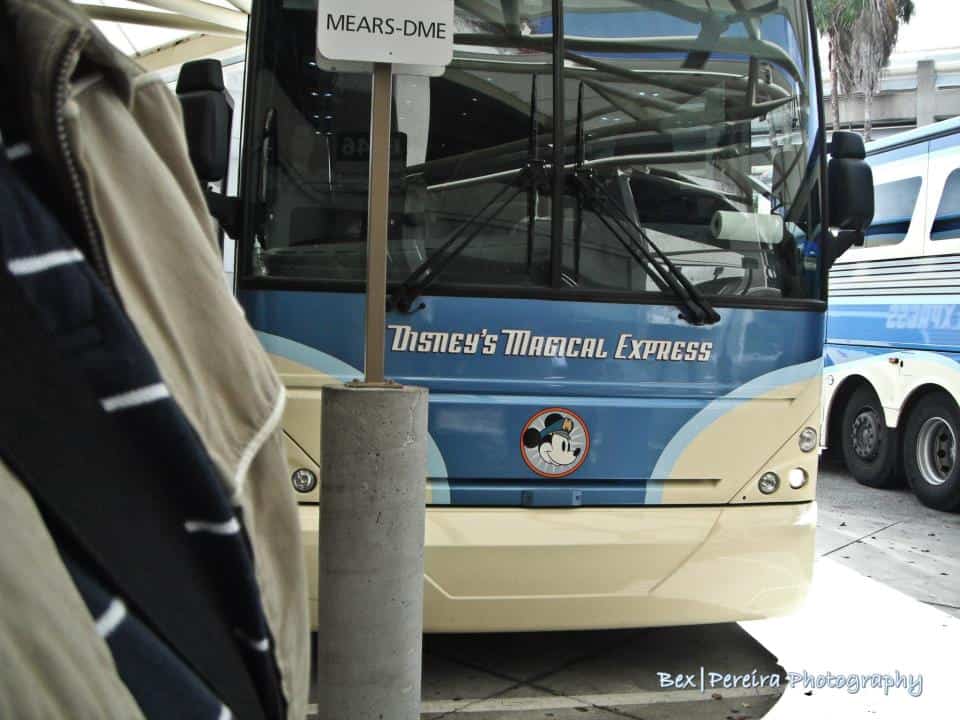 Access on the Magical Express to and from the airport including luggage delivery to your room if you are flying on a US domestic flight – this is something Chris and I both enjoy. We love that we don't have to worry or waste our time picking up our luggage at the airport. Just make sure you keep some essentials in your carry -on. It could take up to 3 hours to get your bags. Another plus is we don't need to worry about spending money on renting a car for the week.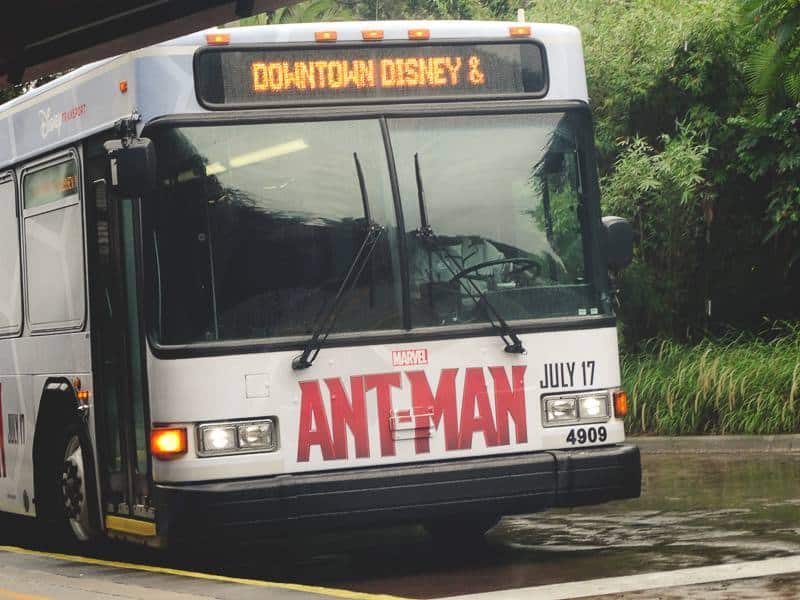 Transportation to all the Disney parks and resorts and Disney Springs – Disney offers a really good transportation system. Sometimes it can seem packed, but Chris and I aren't picky about that. Most of the bus rides are short, at least they feel short, and we tend to entertain ourselves talking, joking, listening to the awesome tunes on the bus.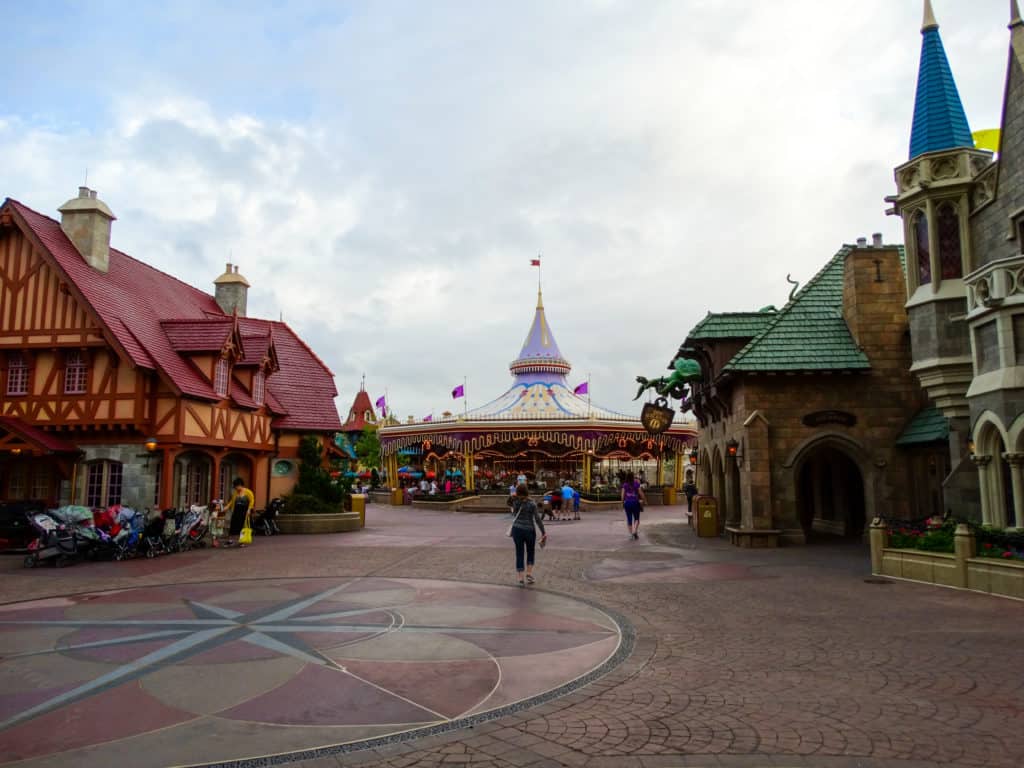 Extra Magic Hours – If you stay onsite, you have access to Extra Magic Hours. This means that on some days, a Disney Park will either open an hour early to resort guests or stay opened up to 3 hours late. While Chris hates mornings, I am a morning person. I love opening the parks, especially the Magic Kingdom and walking around an almost empty park = AMAZING. The photo above shows you the kind of crowds I battle during an early morning magic hour. Love it. Here's a photo of the line-up to have my photo taken with the talking Magician Mickey….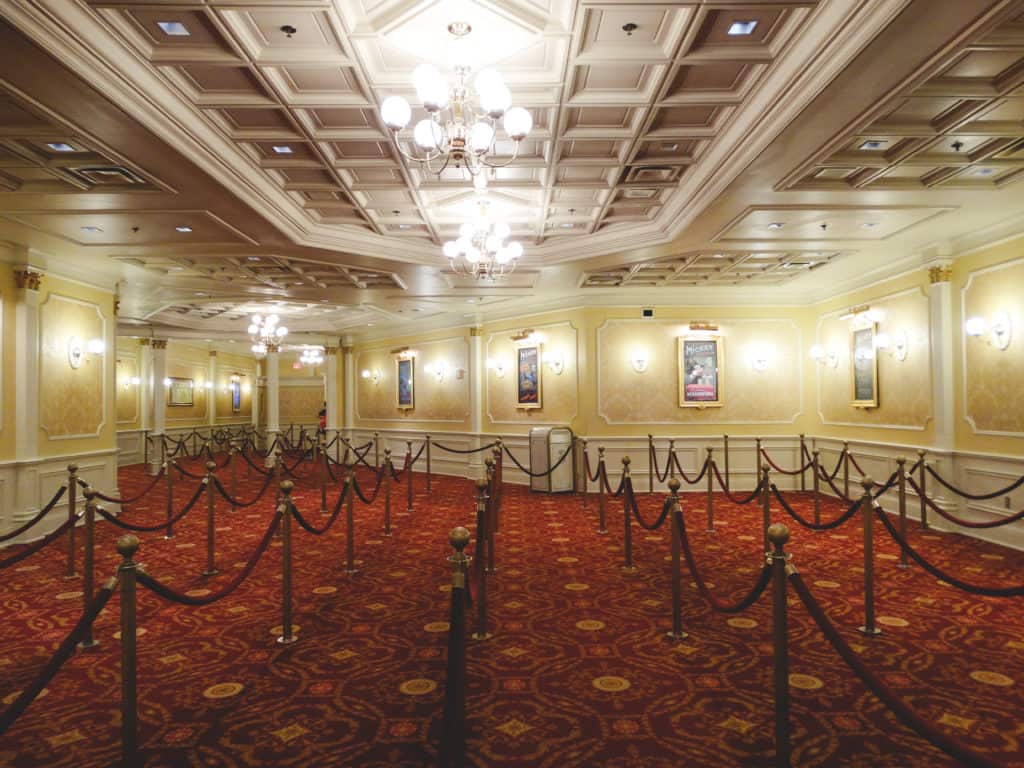 The ability to make full use of your Park hoppers – Everytime we head to Disney World, we get the Park hoppers attached to our tickets (except for the times we bought Annual Passes, which give us the same privilege). Chris and I do not do full days at one park. We love that we can start in one park, go back to our resort, then head to another park. It breaks up our days and we don't reach Disney burn out. Plus, Chris and I love the dining options at Disney so we enjoy being able to tour around one park and eat at another, especially Epcot. We recommend the dining options at Epcot.  It should be noted that Park Hoppers is an add-on for your ticket. If you are staying onsite, I recommend the Park Hoppers, if you are staying offsite, the Park Hoppers option may not be right for you.


Access to your hotel is just a bus, monorail, or boat ride away if you or your family needs a nap or a quick dip in the pool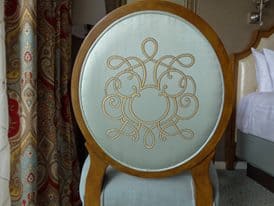 Being surrounded by the magic that Disney is known for – Staying onsite means that the outside world becomes a distance memory. We love this. It's nice to take a true vacation and get away from the negativity of the world.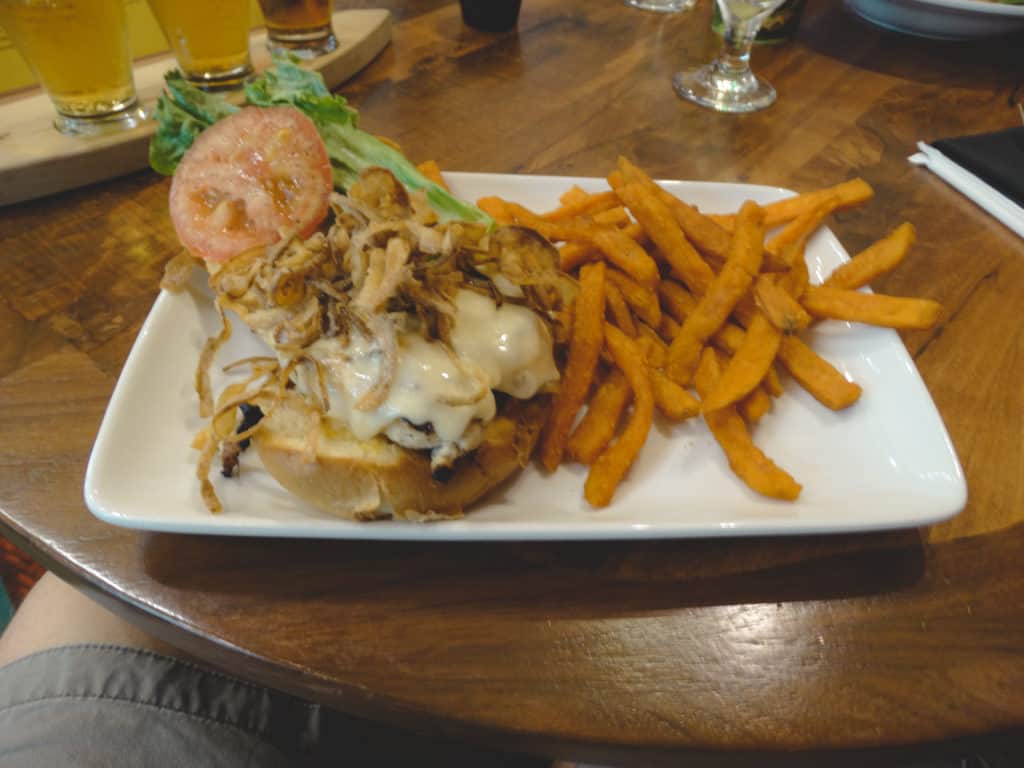 Ability to add a Disney Dining Plan to your reservation – Like I mentioned before, Chris and I love the dining options at Disney World. Each trip we try new table service restaurants and usually the ones we really enjoy are signature options, so we make full use of the Dining Plan.  I wouldn't recommend adding the Dining Plan if you and your family aren't foodies or plan on eating quick service/fast food options, it just doesn't make financial sense. Last time we went to Disney, we decided not to add the Deluxe Dining Plan and we ended up spending more money on food than we would have on the plan, plus adding the dining plan and paying for it ahead of time is one less thing to worry about while on vacation; which is more about convenience than budget setting.

Early access to booking your Fasspass reservations – As a resort guest, you can reserve your fastpasses for rides, like Toy Story Mania, up to 60 days before your trip.  This is an awesome perk if you and your family are big ride goers or if you hate waiting in long lineups.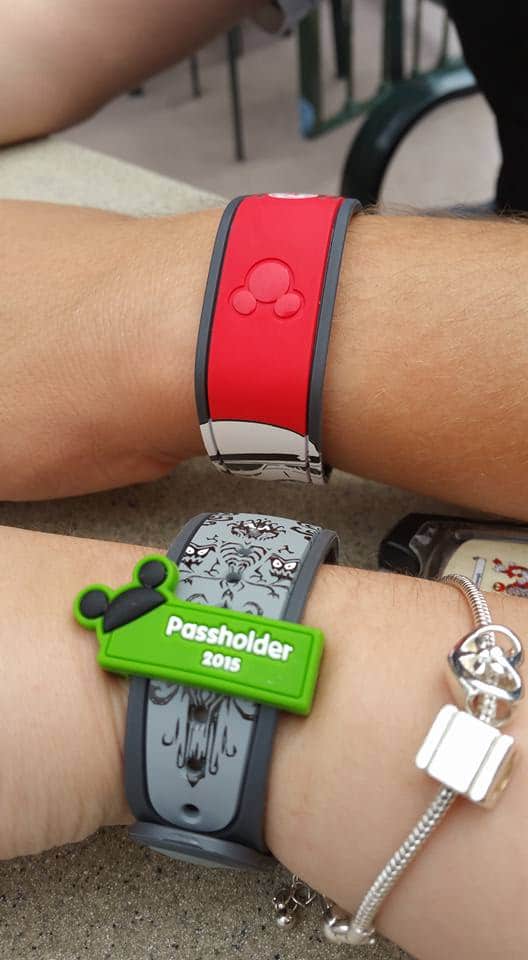 Free magic bands – The bands above are actually specialty bands and I did pay extra for those but in you stay onsite, you will receive solid coloured bands that you can personalize with your name. I can't tell you many magic bands I currently have on my desk…. all the colours of the rainbow. Well not that many, but I do own every colour that's included. The magic bands are convenient. I like that you strap it on your wrist and don't have to worry about a card falling out of your pocket or purse. Plus they are water proof, which is great if you want to go to the water parks and don't want to carry a wallet or purse around. If you leave a credit card attached to your room reservation, you can charge items to your room using your magic band (you have to create a pin code for added security).
Park purchases delivered to your resort so you don't have to carry them around the parks with you – enough said.
To Package or not to package
There are positives and negatives to purchasing a Magic Your Way package vacation. You really need to consider the promotion that you are taking advantage of. Did you read that….take advantage of a promotion. NEVER PAY FULL PRICE FOR A DISNEY VACATION! Check the Disney Specials throughout the year. Disney tends to offer some pretty awesome discounts. Whether it's up to 30% off resort rooms or free dining, there is always a way to save some money. Below is an example of how to combine discounts and save money, so not a Magic Your Way Package.  This is priced for a family of 4 (2 adults, 2 children ages 3-9).
Dates: January 18 – 24, 2017
Pop Century Resort for 2 adults, 2 kids – $714.44 USD (15% off room rate)
Direct flights on Southwest out of Buffalo – 751.84USD for 4 people (this was almost $1000 cheaper when compared to Canadian flights out of Toronto).
Disney park tickets with park hoppers – $1287.00 for 2 adults (ages 10+) and 2 children (ages 3-9) (this is the 25% off for Canadians through Disney, which is the best deal for tickets right now, if you aren't Canadian you can still save some money by buying your tickets through Undercover Tourist)
Total: 2753.28 USD
The most important part of traveling to Walt Disney World without breaking the bank, is planning. In order to save money, you have to plan ahead. I recommend planning your Disney vacation 6 months or more in advance, and keep your eyes peeled for discounts, whether it's Disney or flights. So plan your magical trip and do your research but remember, you are planning a trip to Disney World so have fun! Try not to stress out about it and have fun researching the magic. Head over to The Disboards, which is an awesome resource that I have used for years. The community there is amazing and helpful. If you are looking for discounts check out the Disney Discount Codes and Rate forum. And of course if all else fails here's the link to an Authorized Disney Vacation Planner, Dreams Unlimited Travel.
Do you have any tips for planning your Disney Vacation? How do you save money planning you Disney Vacation?