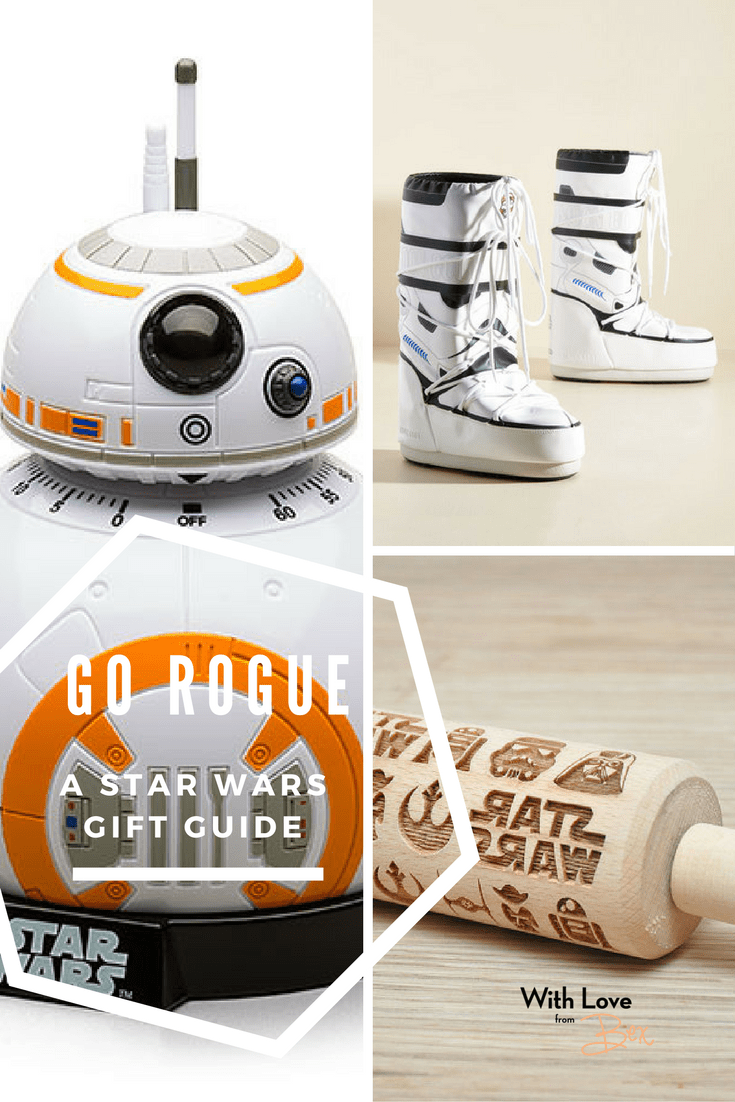 In honour of the release of Rogue One: A Star Wars Story, I've decided to put together a gift guide for the Star Wars fan in your life. Chris and I are huge Star Wars nerds. We own the blu-rays, have a vinyl record Star Wars clock hanging in our living room, t-shirts galore, comics, action figures, and home decor….the list could actually go on. (actually I'm wearing a Star Wars Ewok hoodie has I type this). Anyways, here are some ideas as to what to get fellow Star Wars nerds for Christmas.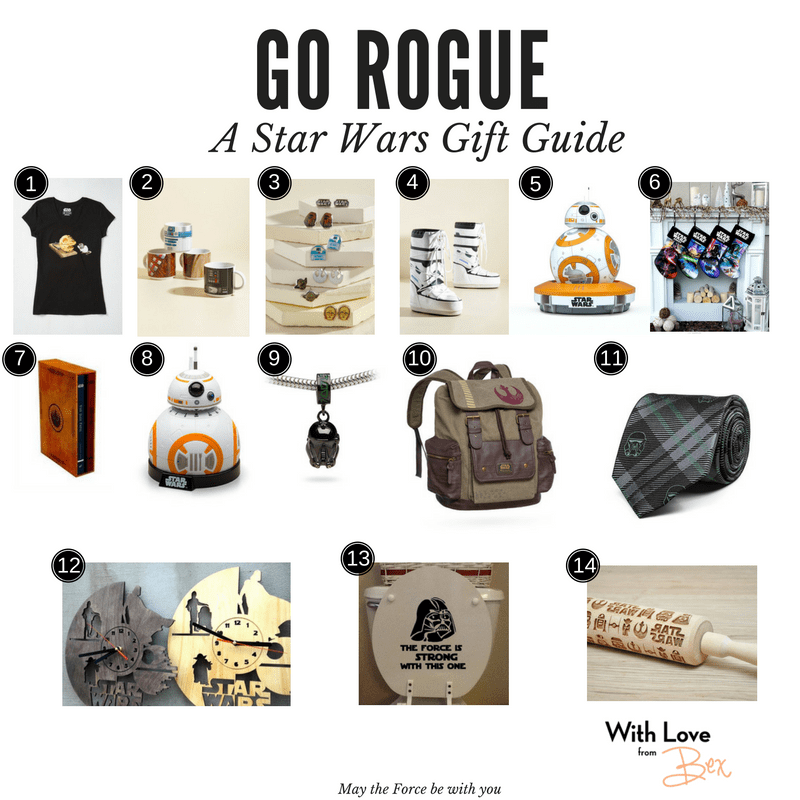 It's a Trap! Cotton T-Shirt – ModCloth.com
The Pours Will Be With You, Always Mug Set – ModCloth.com
Endorse the Force Earrings Set – ModCloth.com
Cut From the Same Hoth Boot in Stormtrooper – ModCloth.com
Sphero Star Wars BB-8 App Controlled Robot – Amazon.com
Star Wars Christmas Stockings – Etsy.com
Star Wars: The Jedi Path and Book of Sith Deluxe Box Set – Chapters.ca
Star Wars BB-8 Kitchen Timer – ThinkGeek.com
Rogue One: Death Trooper Charm Bead – ThinkGeek.com
Rebel Canvas & Vegan Leather Backpack – ThinkGeek.com
Death Trooper Plaid Tie – ThinkGeek.com
Star Wars Wall Wood Clock – Etsy.com
Star Wars Vinyl Toilet Seat Quote "The Force is Strong with this One" – Etsy.com
Star Wars pattern embossed rolling pin – Etsy.com
May the Festive Force be with you!