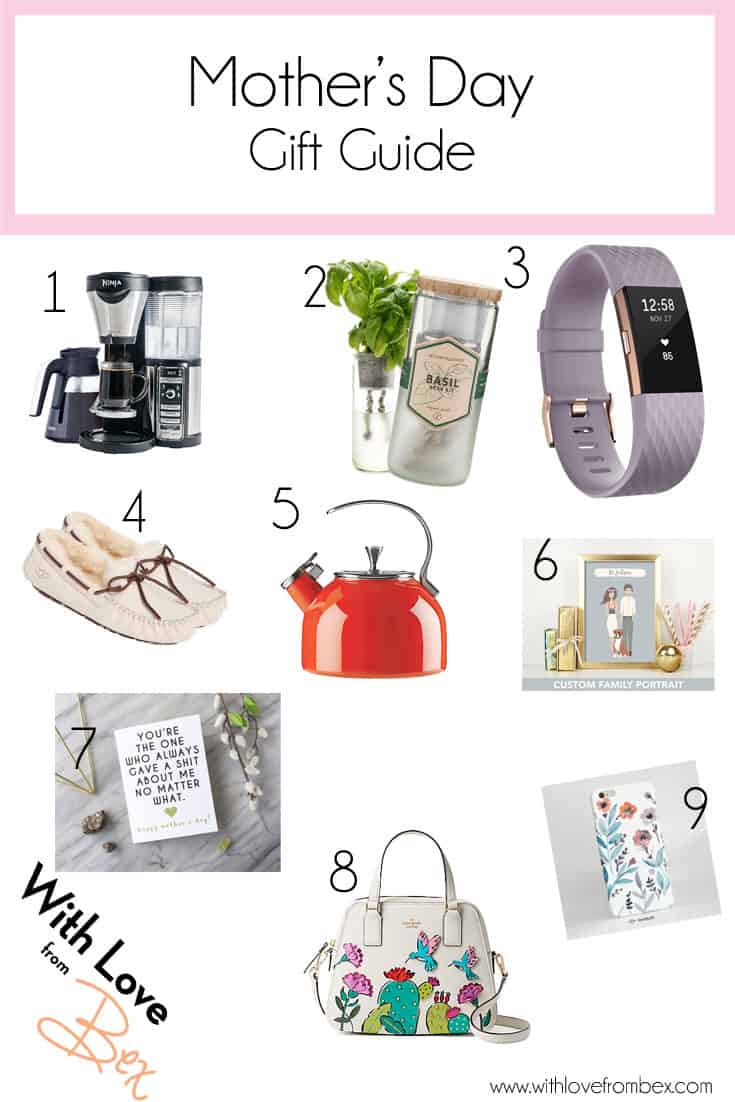 *This post also contains affiliate links. Meaning that if you click on the link and make a purchase I make a small commission. This doesn't increase your cost or change your experience at all. all thoughts and opinions below are my own. Thank you so much for supporting my small blog. Much Love*
Mother's Day is just around the corner, so I've come up with a quick guide of items that I think moms would love to receive, besides the DIY gifts that it. I cannot wait until Wendy is old enough to start crafting her own gifts! Those will be priceless. However, if you aren't in the crafty mood, here are some awesome items that Mom will enjoy!
So there you go, some ideas on what to get your Mama for Mother's Day. Let me know what you are getting your Mom for Mother's Day down below in the comments. Or if you're a Mama, what's your most favourite of gifts that your child has ever given you? It doesn't have to have been store-bought. I would love to know what made your heart flutter on your special day.