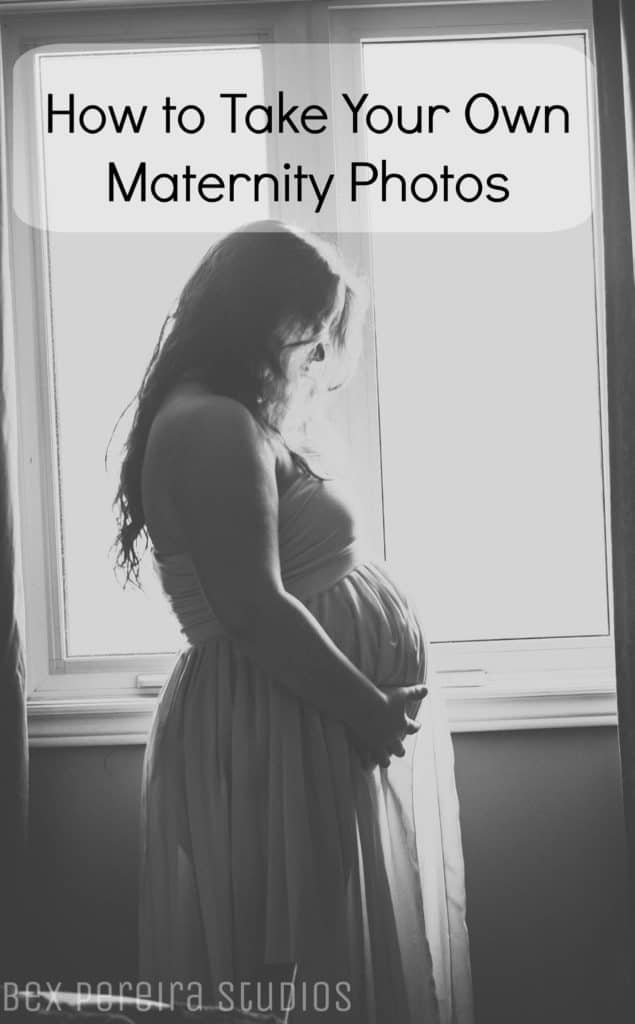 Hello Friends,
So what do you do when you're a photographer and you're pregnant? You take your own maternity photos! That's what! In all honesty, you don't need to be a photographer to take your own maternity photos but I definitely think there are a few things that will help you take awesome shots. At least these are some of the tips that helped me take my own shots.
*This post contains affiliate links. Purchasing an item via one of our links means there is no additional cost to you but With Love From Bex receives a small percentage of the sale as a thank you. Thank you so much for your support*
Invest in a good, steady, and tall tripod.  If you are in Canada the AmazonBasics 60-inch Tripod is similar to the tripod that I own and it's a great price. If you live in the USA, here is the link for the same tripod
 Get a remote for your camera. This will help you tremendously, especially if you set your camera to 2-second delay. It'll give you enough time to prepare yourself and hide the remote. I use the Canon RC-6 Wireless Remote Control. I set my camera for 2-second shutter release, which gave me enough time to set myself up for the shot.

Have a friend help you. This will help you take those awkward position shots that a tripod might not be able to. It also helps to have something making sure that the camera is in focus for each shot.
 Take your photos during the day, when the sun is out. If you plan on indoor photography, utilize the natural light in your home. Trust me, natural light is a hell of a lot kinder than a flash or most ceiling or lamp lights. So use the lighting and your windows wisely.
If you plan on taking your photos outside, do so during sunrise or the hour before sunset. These are the perfect time for photography. The sky and lightening is remarkable and if you are photographing during the summer months, the temperatures won't be as high. Honestly, who thought being 35+ weeks pregnant during the hottest summer was a good idea…
Tidy up the space you are using to photograph yourself. I don't think I need to explain this one.
Pick a flattering outfit. Pick something that you feel beautiful and confident in. Those are my only perquisite. I loved the gown I found online at Sew Trendy Fashion & Accessories. You also need to think about when you should photograph yourself. Personally I took my photos at 38 weeks pregnant because I procrastinated and had other things going on. I would recommend taking them between 30 and 37 weeks.  Your bump looks awesome and if you do it closer to 30 weeks there is a less likely chance you'll go into early labour. 
So get out there and take your maternity photos. It'll save you some money and you'll have some fun doing it.