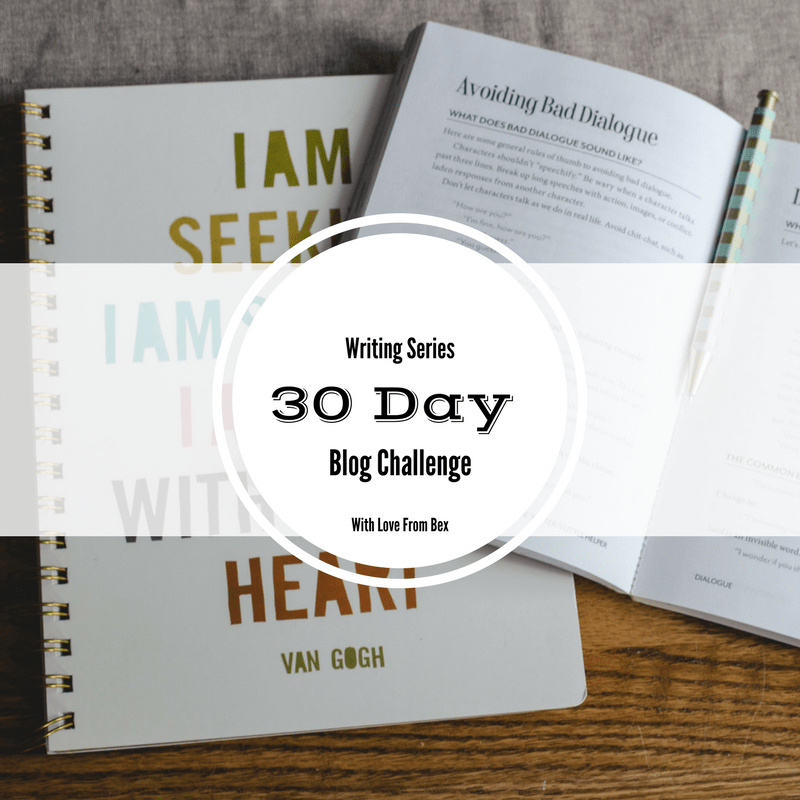 Hi Friends!
How have you been doing? I've been doing good. Just got back from vacation in Florida. It was beautifully hot and sunny, plus all the smiles Wendy shared with us was just, awesome. Anyways, here I am back to reality, mean you my reality isn't all that bad. But what I have noticed if that I haven't been a very good blogger, nor a good resolution keeper. Oie. So then I sat down in front of my computer ready to write and found myself stuck. Yup stuck. How is that even possible, my mind is always racing with new ideas and then the minute I want to put those ideas to paper, poof, gone. So I figured maybe I needed some structure to actually motivate my mind for a bit. Enter, Pinterest.  Yes, it can be such a time waster but I came across a graphic that inspired me, it was called the 30 day blogging challenge, well there were a few but same concept. So that's what I'll do.
For the next 30 days, I will be publishing a blog post a day about random topics that will, at the very least, get me use to writing posts every day. So to start this challenge off here is the first topic:
Day 1: Photo and 5 things about yourself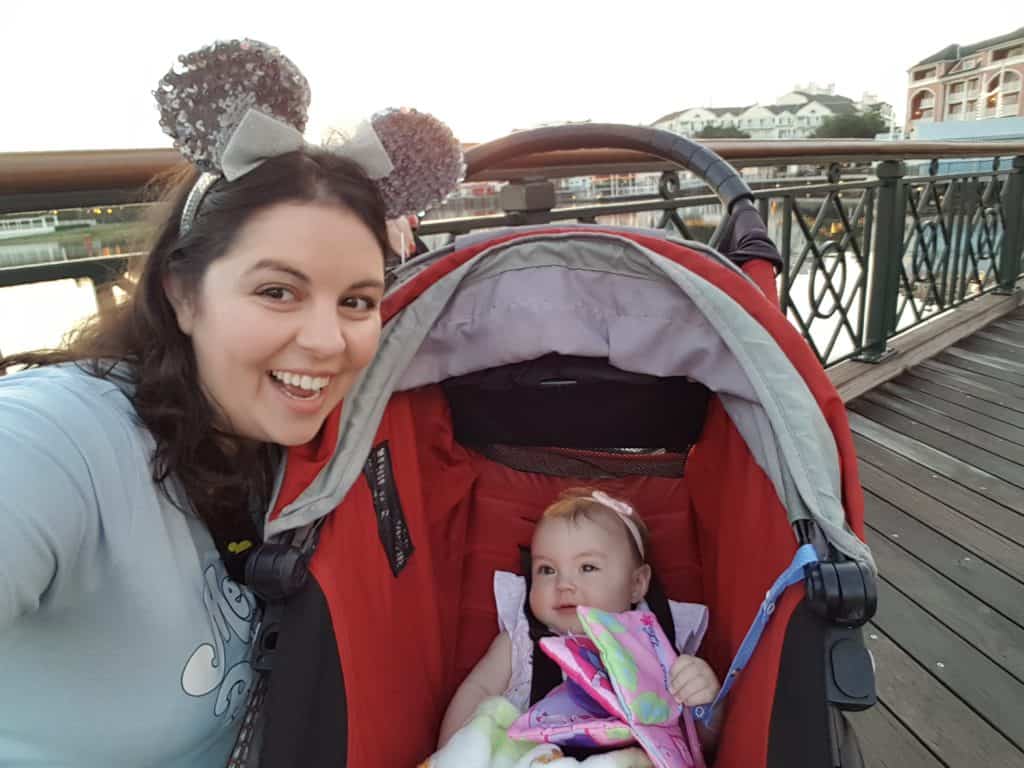 This is a recent photo from our latest Disney World trip. I'm the one with the glitter ears and the one in the stroller is my beautiful daughter, Wendy. enjoying a morning walk around Disney's Boardwalk.
1.  Disney is a large part of my life
I am a self-proclaimed Disney fanatic. I have a large Disney pin collection, my daughter is named after Wendy Darling (Peter Pan), my dog is named after Lady (Lady & the Tramp),  Chris was actually named after Christopher Robin (I didn't find that out until later in our relationship), I'm an annual passholder at Walt Disney World, I enjoy reading anything I can on Disney, my number one go-to vacation destination is a Disney Park, yes Disney is a big part of my life. You can read all about why our family loves Disney
2. My favourite season is the Fall. I can't get enough of those coloured leaves and cooling temperatures….plus pumpkin lattes. By the way, I love those lattes so much I actually make my own Pumpkin Spice Lattes
3. I lick my chips before I eat them. Is that weird? Yeah, that's probably weird.
4. I binge watch tv shows, like Friends. I had never watched an entire episode of Friends before my maternity leave….then we got Netflix and boom the entire series in a less than a week….partially ashamed yet proud of that
5. I left half-drunken bottles of water around the house and in our cars, this drives Chris crazy. I can be very forgetful.
So there you have it, 5 random things about me. I could truly go on but maybe that's for another post for another day. I would love to hear 5 random things about you! Comment below and let me know. Stay tuned for more of the 30 day challenge!
Happy Sunday