Hi all,
So it's that time of year again where my facebook feed gets littered with little elf on the shelf pictures. I personally don't mind. I mean, we have our own lil' bugger that shows her face around our house during the holidays. Meet Pixi.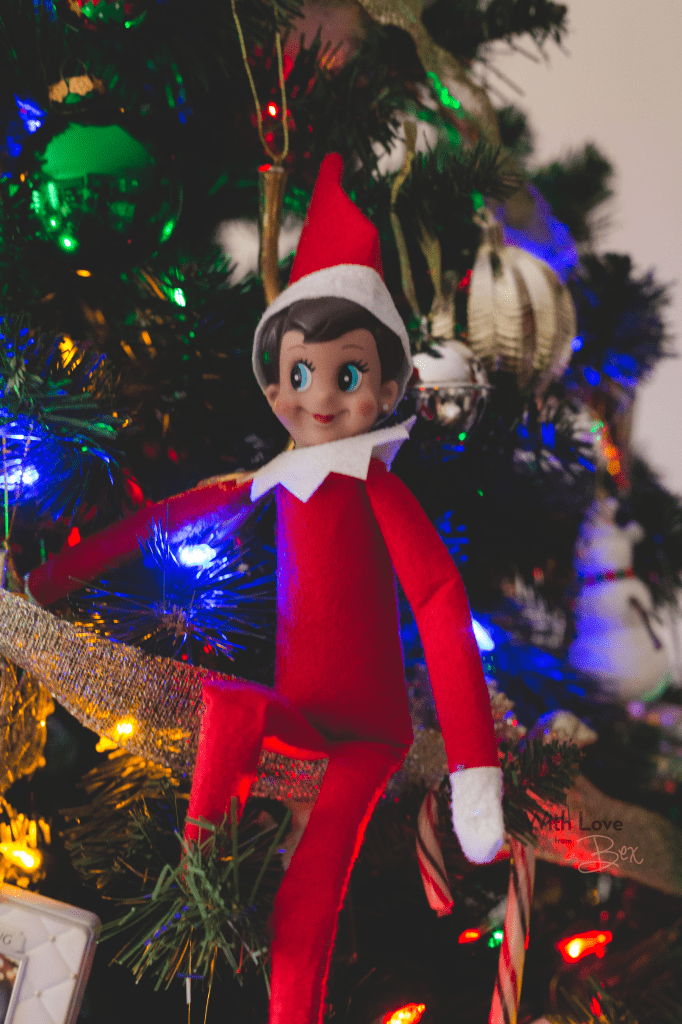 Pixi loves hanging out with Lady. She and Lady are our holiday creepers/guards…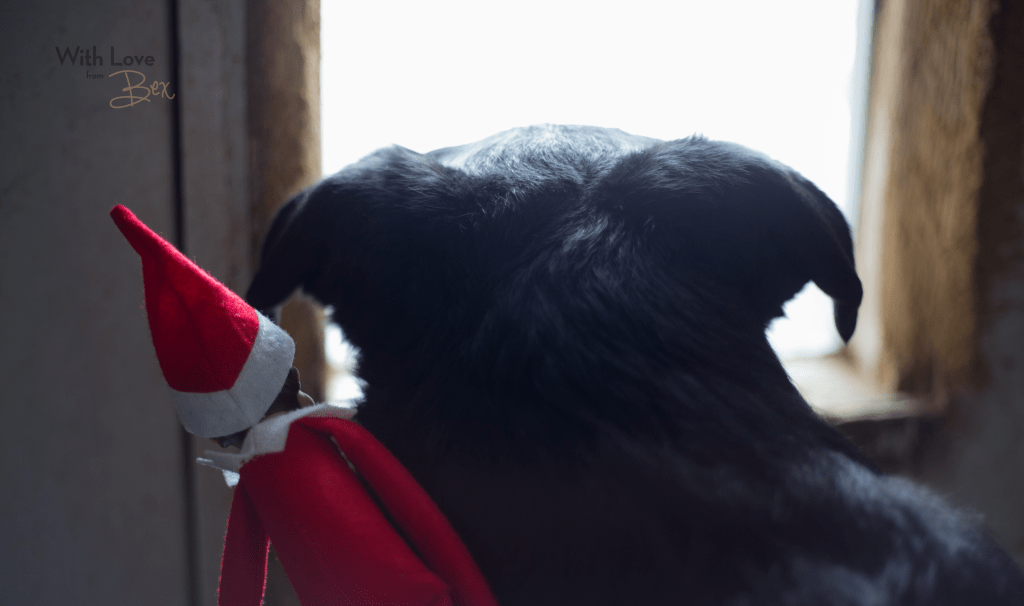 Lady barks are people trying to sell us religion and Pixi….well she just creeps them out. I mean, take a good look at her….she creeps Chris out.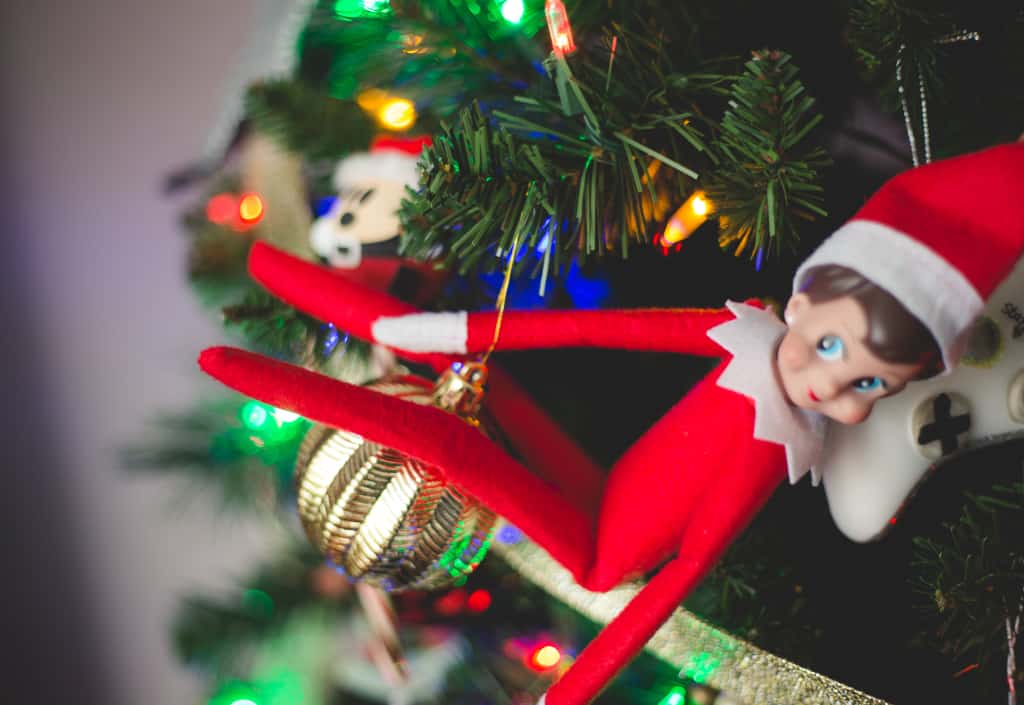 and she is a little bit of a lush….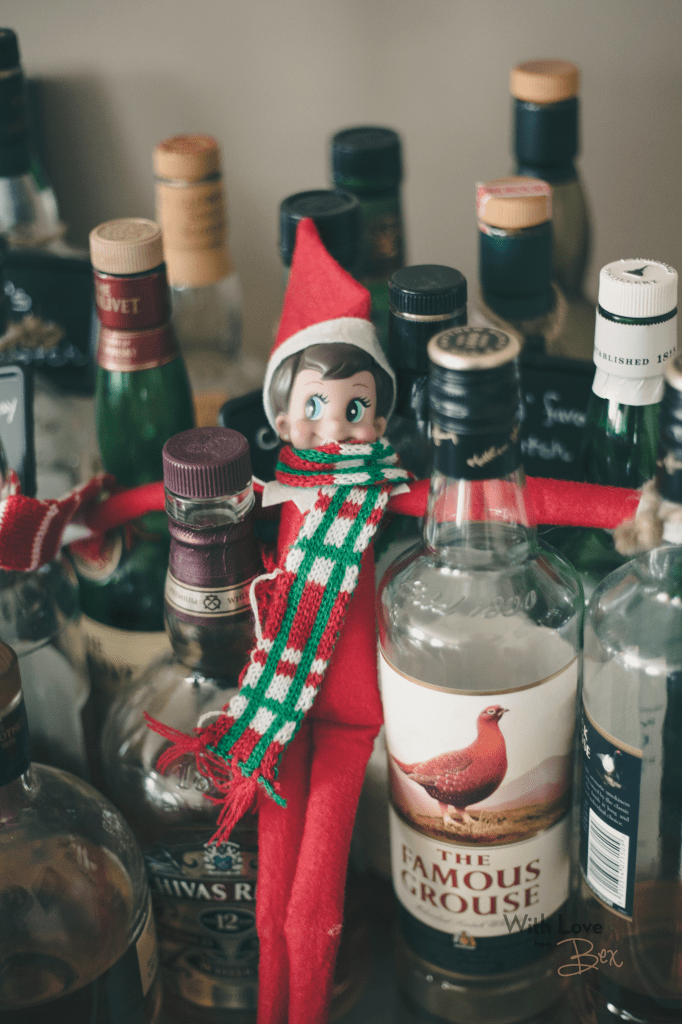 Although she is creepy, most of the time she just hangs out on our christmas tree. Maybe when Chris and I have some kiddies, she'll be more active. Regardless, it seems this year she got into a lot of trouble early on. Going after Chris' scotch collection seems to have been the last straw for some people in the house…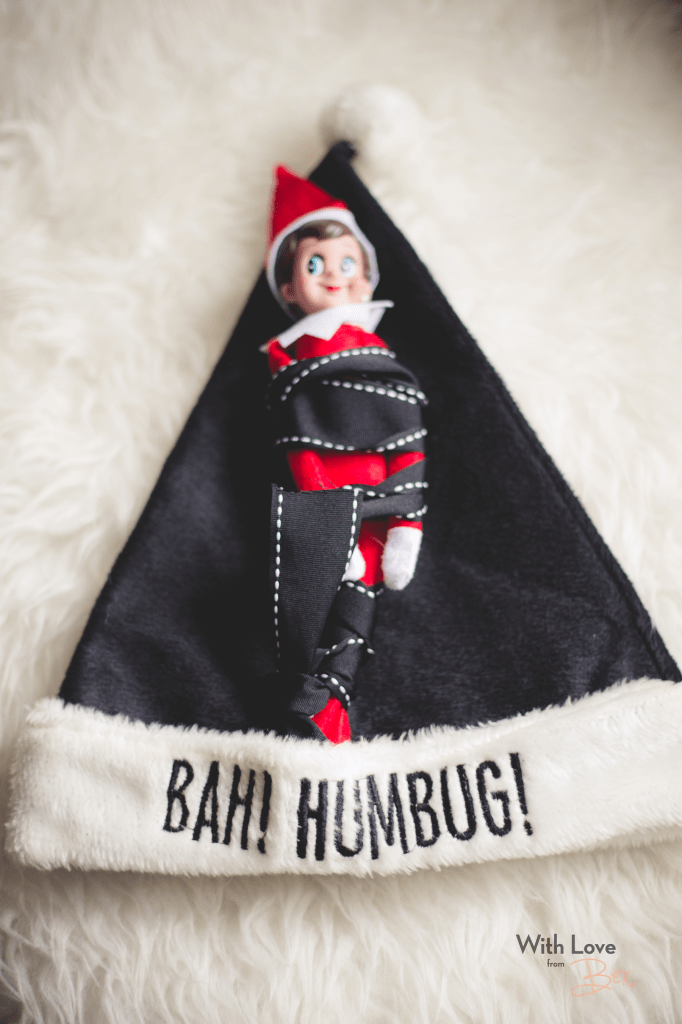 Oh well, hope you're having a better day than Miss Pixi…