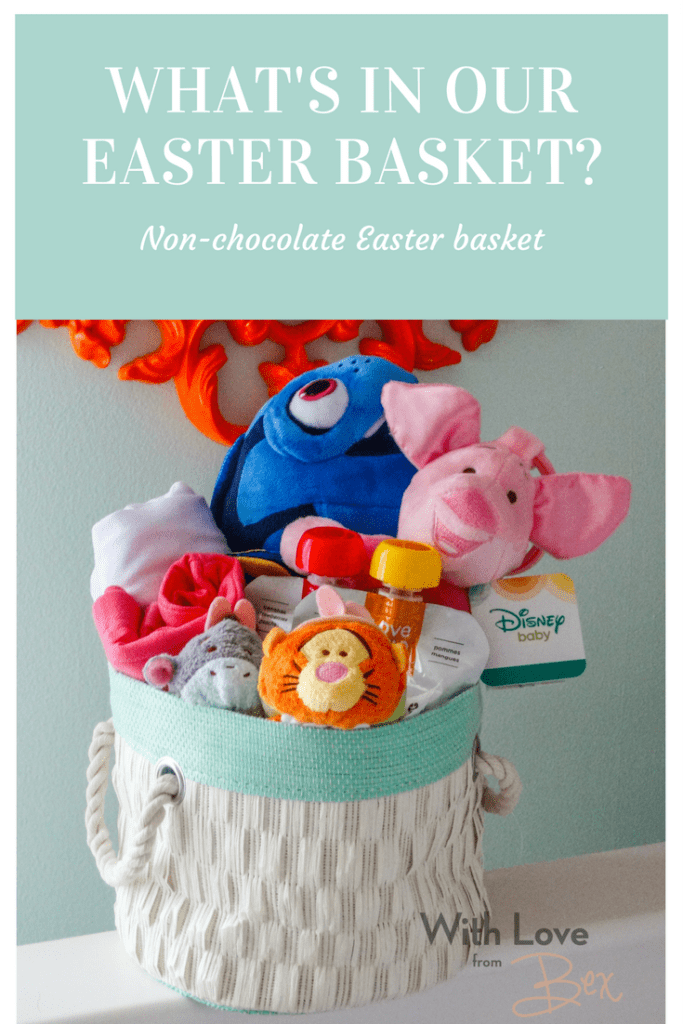 Hello Friends,
With Easter quickly approaching I figured I would share we the Easter Bunny will be leaving Wendy for Easter this year. Since Wendy is only 6 months (wow she is growing up so fast), I didn't want to include any chocolate or candy in her basket. I think it's a total waste and we also don't want to start her down the road of junk food. After talking to Chris, I think we are in agreement that we will stick to this idea of a no candy basket. So I bet you want to know what's in this basket.
*Post contains affiliate links. All opinions are genuinely my own. *
You can watch 'What's in our Easter Basket?' video on my youtube channel or keep reading below for details and more ideas for your little one's Easter basket.
The basket was actually from Target before they pulled out of the Canadian market. I still miss them…but alas that's for another post. I wanted a basket that was soft since Wendy is in a very touchy phase of babyhood. So if your baby is into touching everything, and putting everything into his or her mouth, then I recommend a softer basket. Target has some really cute baskets,  and if you don't live near a Target, I did see some cute ones at Walmart.
Getting right to the basket, I included two Easter themed Tsum Tsums, a Piglet musical stuffie, a TY Dory, two fruit food packs, and an outfit. As you can see, these are all things that Wendy can use and get excited over. Here are some more ideas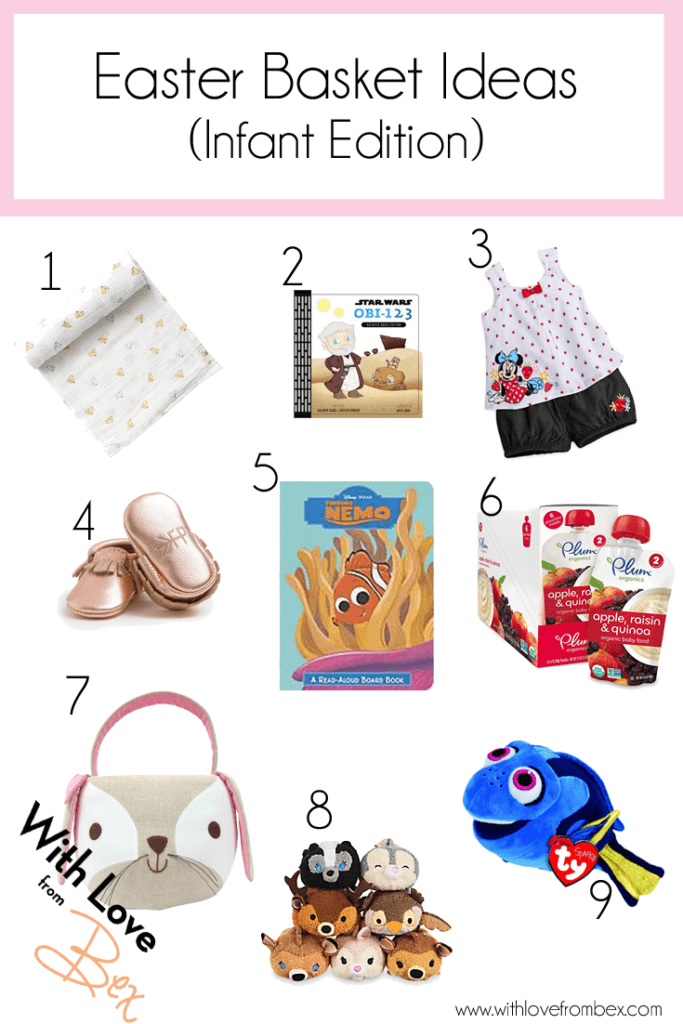 I hope this inspires when you're creating your little one's Easter basket. If you want to see more, don't forget to subscribe and follow me on social.
What are you including in your Easter baskets?