Wow. That's what I had to say at the end of Star Wars: The Last Jedi. I don't even know where to start. I was blown away by the whole thing. Yes, it was that good and if you haven't seen it yet, you really should.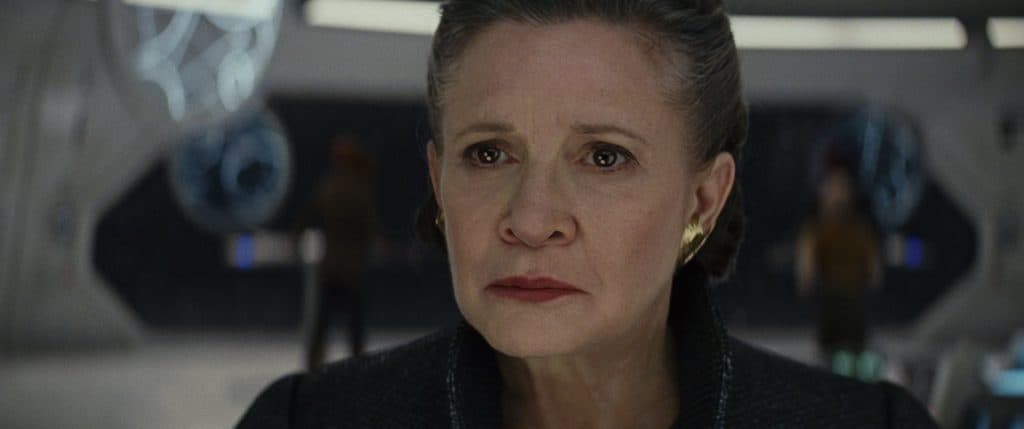 While I was super excited to watch the latest Star Wars film, because well I'm a Star Wars nerd, I felt the urge even more because I wanted to see Carrie Fisher's performance. I wasn't born when the original trilogy was released, don't worry I was born three years after Return of the Jedi. But I grew up during the massive rebirth of Disney Princesses and love stories. Which I think has its place during any child's childhood. I didn't realize how much I needed a character like Carrie Fisher's Leia in my life, especially as a child. It wasn't until my brother was 5 that we found my Dad's copy of Star Wars: A New Hope. I remember thinking wow then. I was 9 and here was this badass female character, who could pretty much defend herself, was funny, and a Princess. She wasn't typical and she wasn't completely helpless. She was strong and didn't take crap from anyone. I wanted to be her when I grew up. Mind you I also wanted to be Belle from Beauty & the Beast too, she read books and stood up to the Beast. Anyways, she was one of the strongest characters I had ever been introduced to. But it wasn't just about Leia, it was Carrie. She was the real inspiration. She was fierce and I wanted to be like her. When she died suddenly, it felt like a piece of my childhood died. So when Carrie first appeared on screen this time, I shred an unexpected tear because we lost such an inspirational woman.
Okay, sorry for the long-windedness of that. Clearly, Carrie Fisher was is a huge reason as to why I'm a Star Wars nerd. But this Star Wars film was amazing. From the intro to the credits, Chris, my brother and I were hooked. We couldn't look away, not once, not even for a pee break.

It was filled with such story and action. I loved that it just jumped right back into the story. I had just finished rewatching The Force Awakens, so everything was fresh in my mind. Nothing was really predictable. Trust me, we all tried to come up with theories about Kylo Ren, Rey, her parents, etc. Without giving away too much, this film will leave you feeling shocked through some of the moments. I honestly felt my mouth drop so many times, there were times that I caught Chris laughing at me because of how shocked my face looked.
There's a lot to love about the film, I'm sure some people might find it too long, or corny during some of the scenes, but honestly I had no issues with any of it. I loved the humor, the acction, and PORGS!!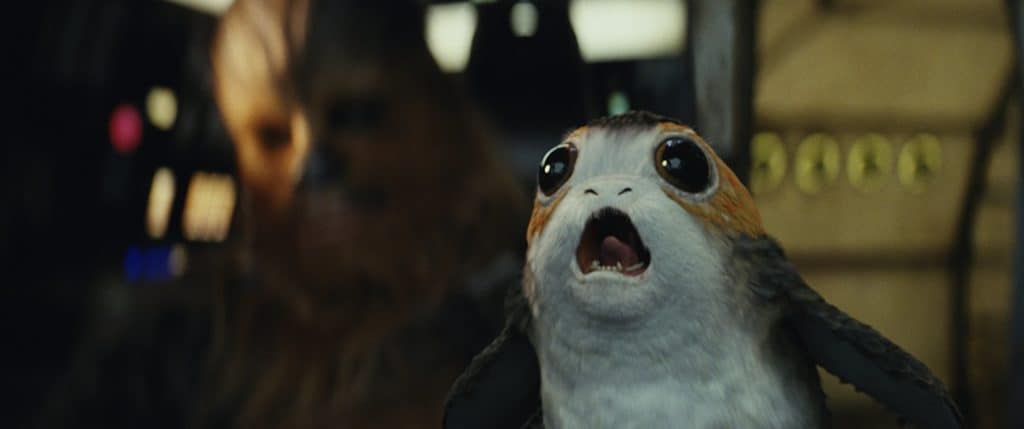 I want one, okay maybe two of them.  They are so cute and I think they are this generations Ewoks. I completely understand that older Star Wars fan hated Ewoks as much as Jar Jar Binks, but Porgs are different. They are just so flipping cute. You and your kids will fall in love with them, I promise. I was actually fearful before watching it. I hoped they wouldn't be as annoying as Jar Jar Binks. In case you haven't figured out, I dislike Jar Jar…actually I dislike Episode 1 and 2 with a sith-like hatred. I gave such a sigh of relief when they were introduced. Then Chris became fearful when he saw I had the look of WANT in my eyes, so he bought me a PORG toque instead. It's adorable and warm and everything.
Overall, I think there's something for everyone in this film. I obviously didn't want to give any of it away, trust me I could have talked about it for quite some length but I'll wait a bit, you know, give everyone a chance to watch it without spoilers. So if you haven't already, you and watch Star Wars: The Last Jedi and come back and let's chat some more about it!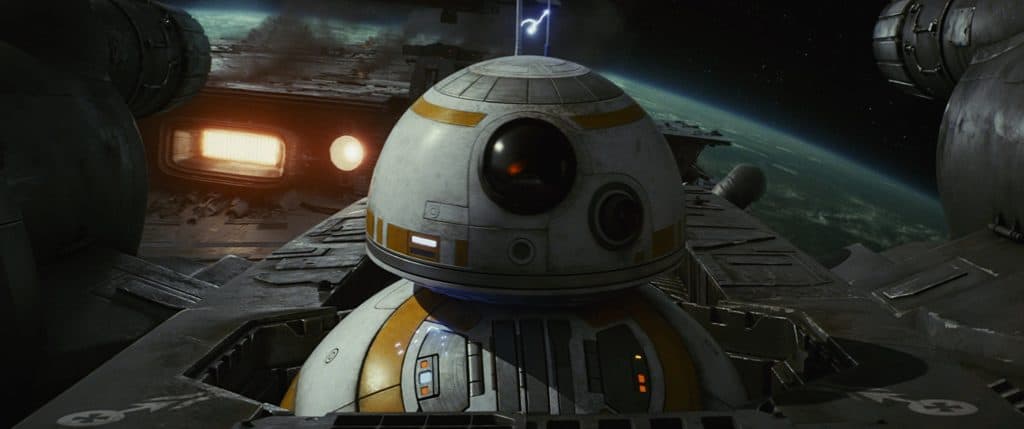 These are not my images nor do I claim them to be mine. I'm just a HUGE Disney & Star Wars fan who is writing about this new film. All images are the property of Lucas Film & The Walt Disney Company.