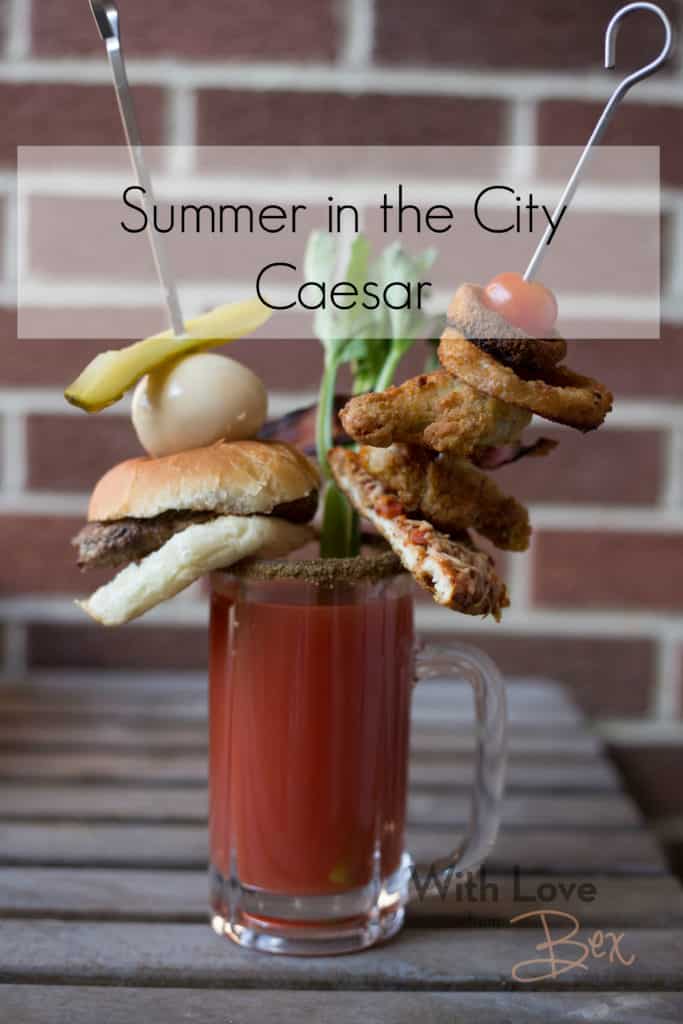 Happy Sunday Friends!
It's that time of the week again, to share another tasty caesar that you absolutely need to try. This time, Chris took to the kitchen and created the ULTIMATE Summer Caesar or as he called it 'The Summer in the City Caesar.' It includes a whole lotta food on it. I'm thinking he just couldn't decided what he wanted to eat for dinner so he made a little bit of everything and topped her caesar with it. Pretty simple, yet brilliantly impressive. So here's what you'll need to have this dinner/drink:
A Tall Glass
4 squirts of Lime juice
5 squirts of Lemon juice
10 squirts of Worcestershire sauce
Caesar Rimmer
3 squirts of Tabasco
2 shots of vodka
enough Clamato Juice to fill the rest of the glass
For the Garnish:
2 skewer sticks
half a mini pizza
1 mini slider
2 onion rings
1  pickled egg
1 dill pickle
2 baked chicken wings
1 slice of bacon
1 cherry tomato
How To:
Pour some rimmer into a small bowl *make sure your glass rim fits in the bowl first* and then pour lemon juice in another bowl. Now put the rim of your glass in the lemon juice and then the caesar rimmer. This will allow the caesar rimmer to stick to the rim of your glass
Now mix the rest of the ingredients together in your glass, adding the Clamato juice last.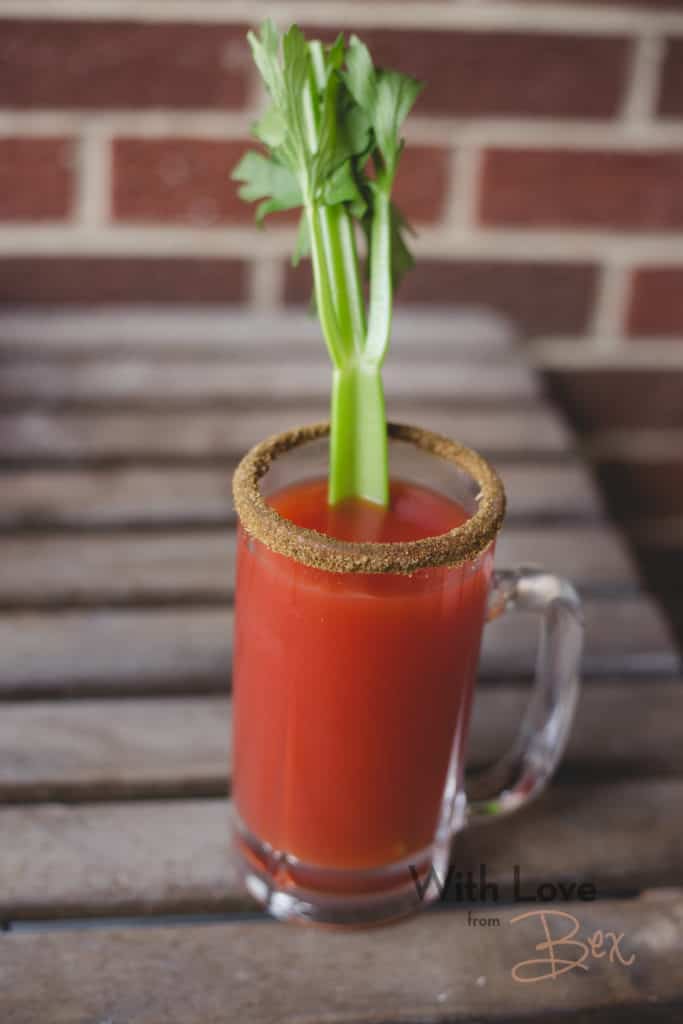 For the Garnish:
Follow the cooking instructions on all those magnificent foods. Then stick them on your skewers and put them in your caesar glass
Now enjoy your dinner/drink!
Now go out grab those ingredients and enjoy the beautiful weather we're having!