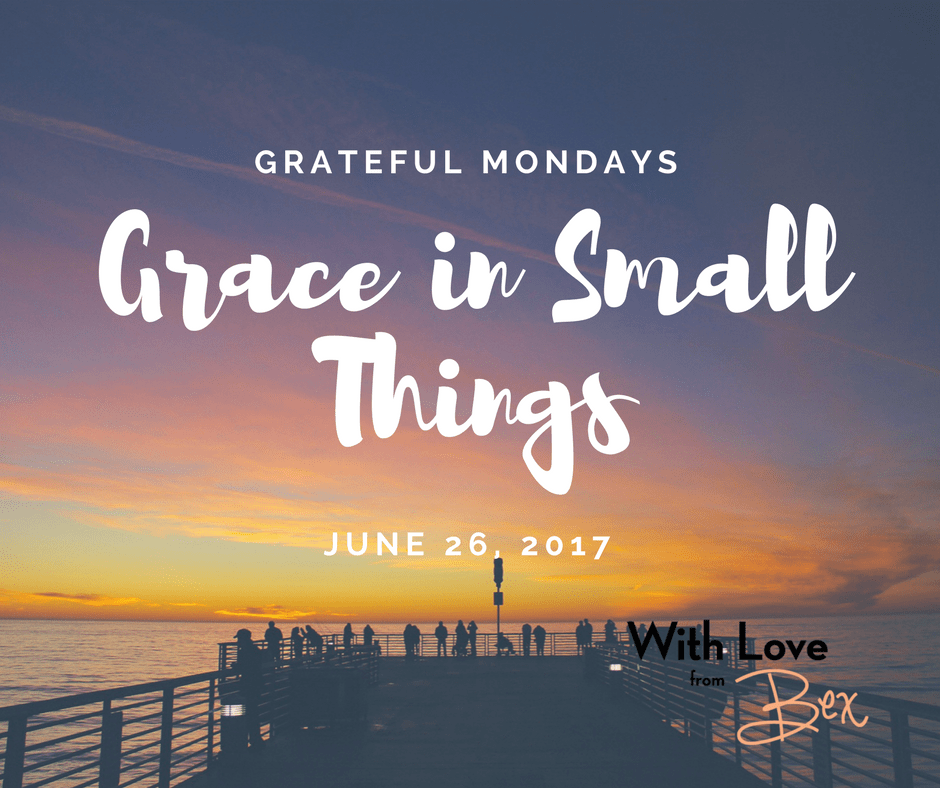 Happy Monday friends, this week we say goodbye to June and hello July. Is it just me or is this year flying by? Before having Wendy, I was warned that the years will seem like they go by much quicker with her and I cannot believe how true that has been so far. I still can't believe how lucky I am. Anyways, here is this weeks grace in small things!
singing loudly in the car
candles that smell like caramel popcorn
hot yoga
What's on your list this week?