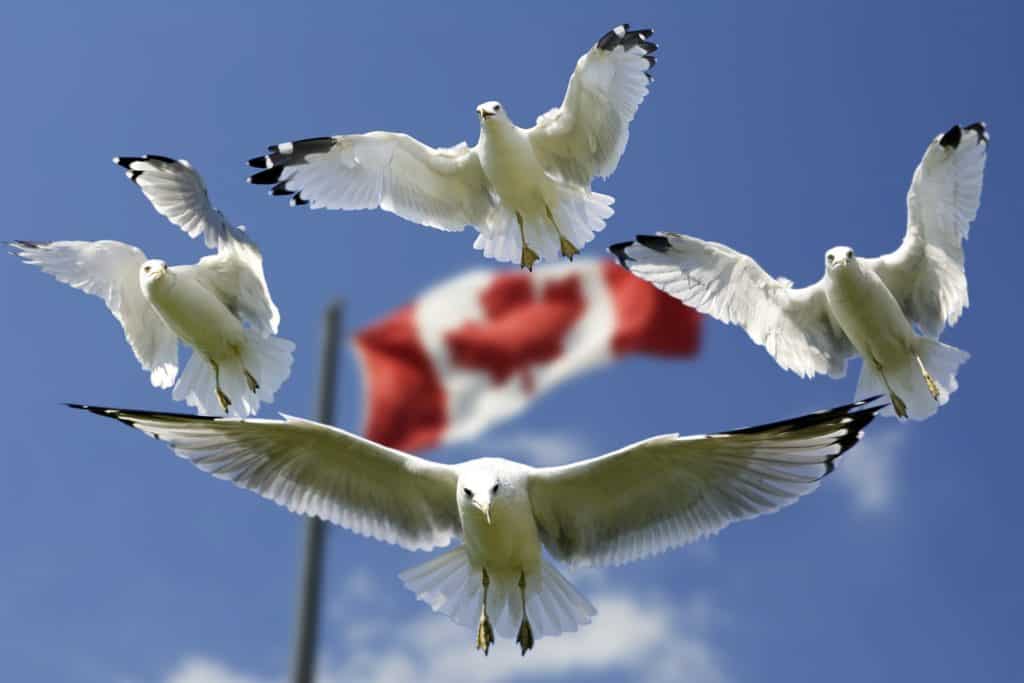 Canada Day is quickly approaching and I can't help but feel incredibly lucky for living in this beautiful country. It's far from perfect but it's a country worth fighting for and worth improving. This year we Canadians are celebrating the 150th birthday of our nation. 150 years old. Looking at the rest of the world, we're actually pretty young. Mind you that's not to say that there was nothing happening before 1867, history knows that First Nations peoples were here well before anybody called themselves 'Canadian' or claimed the land for anyone. But if I were to discuss that we would be here all day, trust me. So instead I want to talk about 150 things that you probably didn't know about my homeland.
Canada produces the majority of the world's maple syrup. That's right all that maple syrup Buddy the Elf put on his spaghetti probably came from Canada. You're Welcome.
 Superman, yup he was created by a Canadian. Artist Joseph Shuster created the powerful and ever so moral Superhero. Joseph Shuster was born in Toronto and moved to Cleveland, Ohio in his youth.
To celebrate their liberation and the hand that the Canadian military played in it, the Netherlands sends Canada thousands of tulips every year and they are absolutely beautiful.
Do you know who else is Canadian? Santa Claus.
The pool noodle was invented in Brampton, Ontario.
The Hawaiian pizza was created by a Greek-Canadia, the late Sam Panopoulos.
Trivia Pursuit, yup also Canadian
There's a town named Dildo in Newfoundland.
The Caesar cocktail was invented in 1969. Want some ways to spice up your Caesar check these out my Summer Caesar Cocktail Round-up!
Ryan Reynolds is a proud Canadian, born in Vancouver, BC.
Matthew Perry, the guy who apparently teased and picked on Prime Minister Justin Trudeau as kids, also Canadian.
The snow blower was invented in 1927 by a Canadian. Not too surprising.
You can thank Montreal's Lady Corset Company for the Wonderbra
There's a town in British Columbia with the postal code V4G 1N4. Yup.
Our maternity/parental leave can last up to 12 months and in recent news, it could be extended up to 18 months
 We hold one-tenth of the world's forests and it's beautiful. If you have never hiked in Canada, you definitely need to put it on your bucket list.
I didn't even know this one, but now I definitely have to ask a tax guy next season, but dog food is tax-deductible…
Our $1 coin is called a loonie, and our $2 coin is a toonie, yes I am being serious.
English and French are both the official languages of Canada.
The national flag of Canada came into being in 1965, replacing the Red Ensign.
All that chatting you do on the telephone, thank Canadian Alexander Graham Bell.
Dr. Frederick Banting and Charles Best were the first to isolate the hormone Insulin at the University of Toronto.
Dr. Elizabeth Catherine Bagshaw was the first female doctor in Canada and the director of the first birth control clinic in Canada. My hat goes off to her!
Newfoundland didn't become a province until 1949.
Moosehead Brewery turns out 1,642 bottles of beer per minute! Thank goodness for that, because we drink a lot of Moosehead at our house.
Timbits, another truly Canadian snack, made by Tim Hortons. I think non-Canadians call them donut holes?
Canadian Bacon, we call it peameal bacon. Whatever you call it, you're welcome Earth.
If you haven't tried Ice Wine, you need to. It's a dessert wine and one of the best things we Canadian's produce. Visit some of the wineries in Niagara on the Lake in Ontario to taste some.
In the winter, the Rideau Canal in Ottawa becomes the longest skating rink in the world. So if you visit, don't forget your skates.
Contrary to popular belief, Canadians do not live in igloos.
The record for largest lobster caught (at 9.3kg) was set in Nova Scotia in 1977.
Half of the world's polar bears live in Nunavut. I'm really hoping that they survive the damage we have done with global warming. They are such beautiful creatures. They'll maul you to death but they are beautiful.
Canada geese are assholes…
Canada use to be the world's largest producer of uranium, until 2009 when Kazakhstan took that title.
The US buys more oil from Canada than any other country…and then they sell it back to us….ugh
Prior to 1834, Toronto was known as York.
Toronto is home to the largest zoo in Canada (The Toronto Zoo). For any Santa Clause fans, the scene with the polar bear tank was filmed at the Toronto Zoo.
Speaking of films, Canada (specifically Vancouver, BC and Toronto, ON) is also known as Hollywood North. We are home to many many famous actors, and many film companies come to Canada to shoot their scenes.
Ryan Gosling, Canadian! He was born in London, Ontario in 1980.
Rachel McAdams, yup another proud Canadian, born in London, Ontario in 1978.
Jim Carrey was born in Newmarket, Ontario in 1962. I know he's gotten pretty weird in recent years, but still Canadian.
Seth Rogen also Canadian, born in Vancouver, BC in 1982.
Mike Myers was born in Scarborough, Ontario in 1963. Yeah, Baby!
Dan Aykroyd, born in Ottawa, Ontario in 1952.
Michael Cera was born in Brampton, Ontario in 1988.
Space, the final frontier would have been nothing without William Shatner who was born in 1931 in Montreal, Quebec.
Michael J. Fox is a legendary Canadian who has done so much to bring awareness to fighting Parkinson's Disease.
Donald Sutherland is Canadian!
AND did you know that Tommy Douglas, the man who brought Canada universal health care was Kiefer Sutherland's grandfather!
Mac and Cheese is the most purchased package food in Canada.
We celebrate Thanksgiving on the second Monday of October
The Canadarm was developed by Canadian scientists and was launched into space in 1981
The Canadian federal government has a direct phone line. So if you need to get ahold of Canada, dial 1-800-O-Canada
We built a UFO landing pad in St. Paul, Alberta…because the truth is out there
You know that Halloween saying 'trick or treat'? Yup, it was first used way back to Alberta in 1927
We also have our own Loch Ness monster, we have Ogopogo, who apparently lives in Okanagan Lake in BC.
Canada is one of the safest places to live. Did you know that Baltimore has more murders per week than Canada does all year.
We burned down the White House during the 1812 war!
We made an overpass for wildlife crossings. It's in Banff National Park in Alberta and it's amazing.
A hoodie is called a Bunny Hug if you live in Saskatchewan
Want to spend your New Years Morning freezing, join the many people across Canada who participate in the Polar Bear Swim.
We are considered a third world nation by YouTube and Netflix (we never get the good stuff) but we are actually one of the best countries to live in in the world.
Canadian Club Northern Harvest won Whisky of the year in 2016.
Canada holds the record for the most gold medals won by a country in a Winter Olympic event.
Canada also holds the record for most gold medals won by a host country in the Winter Olympics (Vancouver 2010).
Winnie the Pooh was named after a bear who was from Winnipeg, Manitoba.
Guess who else is Canadian, Wolverine. He's from Alberta.
Montreal is the fourth largest French-speaking city in the world.
Canada has the highest amount of college/university grads (51%). This makes us the most educated nation in the world.
Canada is one of the only countries in the world with massive oil reserves that the US hasn't tried to deliver "freedom" to.
The University of Victoria offers a course on Batman…
The Canadian Mint created a $1 million coin. It weighs 100kg. Apparently street value for this coin is close to $5 million.
We love to apologize here in Canada. #sorrynotsorry
Canada legalized same-sex marriage on July 20, 2005. Love is love.
There's an island between Canada and Denmark (Greenland) which is disputed. From time to time, the militaries of both countries will get on the island, remove the other's flag and leave a bootle of Canadian whisky or Danish schnapps
Iceberg watching is a real thing on the East Coast.
Canada is full of places that you see the aurora borealis.
We have the most lakes than any other country in the world and they are beautiful.
Poutine is a truly Canadian dish that includes fries, cheese curds and lots of gravy. It's a delicious heart attack on a paper place.
In Canada, we call them caribou not reindeer.
The Group of Seven was a brilliant group of Canadian artists. Definitely, check out their work.
Terry Fox was an inspirational Canadian who ran for Cancer awareness. In 1980, with one leg having been amputated, he embarked on a cross-Canada run to raise money and awareness for cancer research.
Canada has the longest coastline in the world at 243,977km.
Canada has the longest highway in the world at 7604km, it's the TransCanada highway.
Alert, Nunavut is the northern most permanent settlement in the world.
We spell it favourite, colour, centre, neighbour, and labour. The right way.
Canada turns 150 on July 1, 2017.
Canada stretches across six time zones.
Our population is currently over 36 million people, and yet we still have tons of elbow space.
Lester B Pearson is globally known as the father of Peacekeeping.
Sarwan Singh, a Canadian living in Surrey, B.C. holds the Guinness World Record for longest beard on a living male.
We have the most doughnut shops per capita.
Canada also created the Walkie Talkie
Goalies can thank Canadian Jacques Plante for inventing the Goalie Mask.
To all the mamas out there, the jolly jumper was invented by a Canadian, Olivia Poole, to be exact.
Peanut Butter was invented by a Canadian as an alternative to solid food.
85% of all beer consumed in Canada is made here in Canada.
The coldest temperature ever recorded in Canada was -63 degrees C; that's -81.4F.
When the Titanic sank, it was only 590km away from Newfoundland
Our national animal is the beaver, much due to its importance during the Fur Trade.
Churchill, Manitoba appears to be the polar bear capital. Apparently, there are so many sightings that neighbours leave their cars and front doors unlocked just in case someone needs to make a quick getaway from a polar bear.
The first Europeans to reach Canada were the Vikings around 1000 CE
Prior to 1982, Canada Day was known as Dominion Day.
The first Canadian to walk in space, Chris Hadfield. Read his books, seriously!
We breed legendary Canadian music artists, like Bryan Adams, Celine Dion, Michael Buble, Drake, Neil Young, Gordon Lightfoot, Joni Mitchell, k.d. lang, Gordon Downie, Anne Murray, Oscar Peterson, and the list goes on.
We placed third for the cleanest air on the planet. Jeeze, I love breathing.
John Candy, rest his soul, was Canadian.
Our current national anthem became official on June 27, 1980, and was proclaimed official on July 1, 1980.
The Hudson's Bay Company is the oldest chartered trading company in the world. It's origins date back to 1670, during the fur trade.
The world's largest coin is located in Sudbury, Ontario.
James Doohan, who played Scotty in the original Star Trek was Canadian. Born in 1920 in Vancouver, BC. He also landed on Juno Beach in Normandy with the Canadian Army on D-Day in World War II.
We Canadians eat an average of 190 eggs per year.
128,000 Canadians have a TV in their bathroom.
Nanaimo bars, they're amazing and they're why my bathing suit doesn't fit.
Steve Nash is the only Canadian to win the NBA MVP award.
In Flanders Fields was composed by Lt-Col John McCrae in 1915, it's also the reason why the poppy is considered the symbol of Remembrance for many countries in the world.
Even though Canada is celebrating 150th years, Quebec City celebrated its 400th anniversary in 2008.
We love our cheese, but cheddar cheese is our favourite.
You'll only find the Mclobster served at Canadian McDonald restaurants on the East Coast.
Our cows cannot be given artificial hormones for milk production.
Quebec City is the only walled city in North America, north of Mexico.
Our literacy rate is over 99%.
Members of the Westboro Baptist Church are banned from entering Canada.
We are the 2nd happiest people in the world.
Ottawa is the second coldest capital in the world. Brrrr.
If you want to become a member of Dawson City Sourtoe Cocktail Club all you have to do is drink a cocktail with a dehydrated toe…
Our head of state is Queen Elizabeth.
The largest Elvis festival in the world actually takes place in Collingwood, Ontario.
World-renowned Cirque du Soleil is proudly Canadian.
Ketchup chips are also very Canadian. Chris loves them but honestly, I could do without them.
Coffee Crips and Smarties are some of my favourite Canadian chocolate bars.
Chateau Frontenac in Quebec City is one of the most photographed hotels in the word.
One of the world's longest boardwalk is located in Halifax downtown.
The world's largest diamond mine is located in Yellowknife, NWT.
Iceberg Vodka, made in Newfoundland, is made with the water of real icebergs.
The butter tart is sweetly Canadian. You can enjoy one at Ontario's Butter Tart Festival.
You won't find any snakes, skunks, or poison ivy on the island in Newfoundland.
The world's largest fossil, the Trilobite, was found near Churchill, Manitoba.
In 1994, Victoria, BC became home to the largest totem pole in the world. It stands 54.94 metres tall; thats 180 feet and 3 inches.
In Canada, our Prime Minister does not have to be born in Canada.
Canada has never lost a war.
November 11th is Remembrance Day for us. We honour our veterans and fallen soldiers on that day.
We say sorry so much that the Apology Act was passed in 2009 which made apologies inadmissible in court.
Canada and the USA share the world's longest undefended border.
Sable Island is a small island off the coast of Nova Scotia. It is home to over 400 horses, and only 5 people live there and watch over the horses.
In 2016, a small neighbourhood in BC was given the title of having the best tap water in the world.
Finally, while Canada celebrates its 150th birthday, this doesn't mean that there wasn't anyone living here before 1867. Canada has a strong and rich history, I recommend that everyone check out our Heritage Minutes and read up on our Aboriginal history.
So there you have it 150 things you probably didn't know about Canada and now you know.
Happy Canada Day!